Dear Bitruers,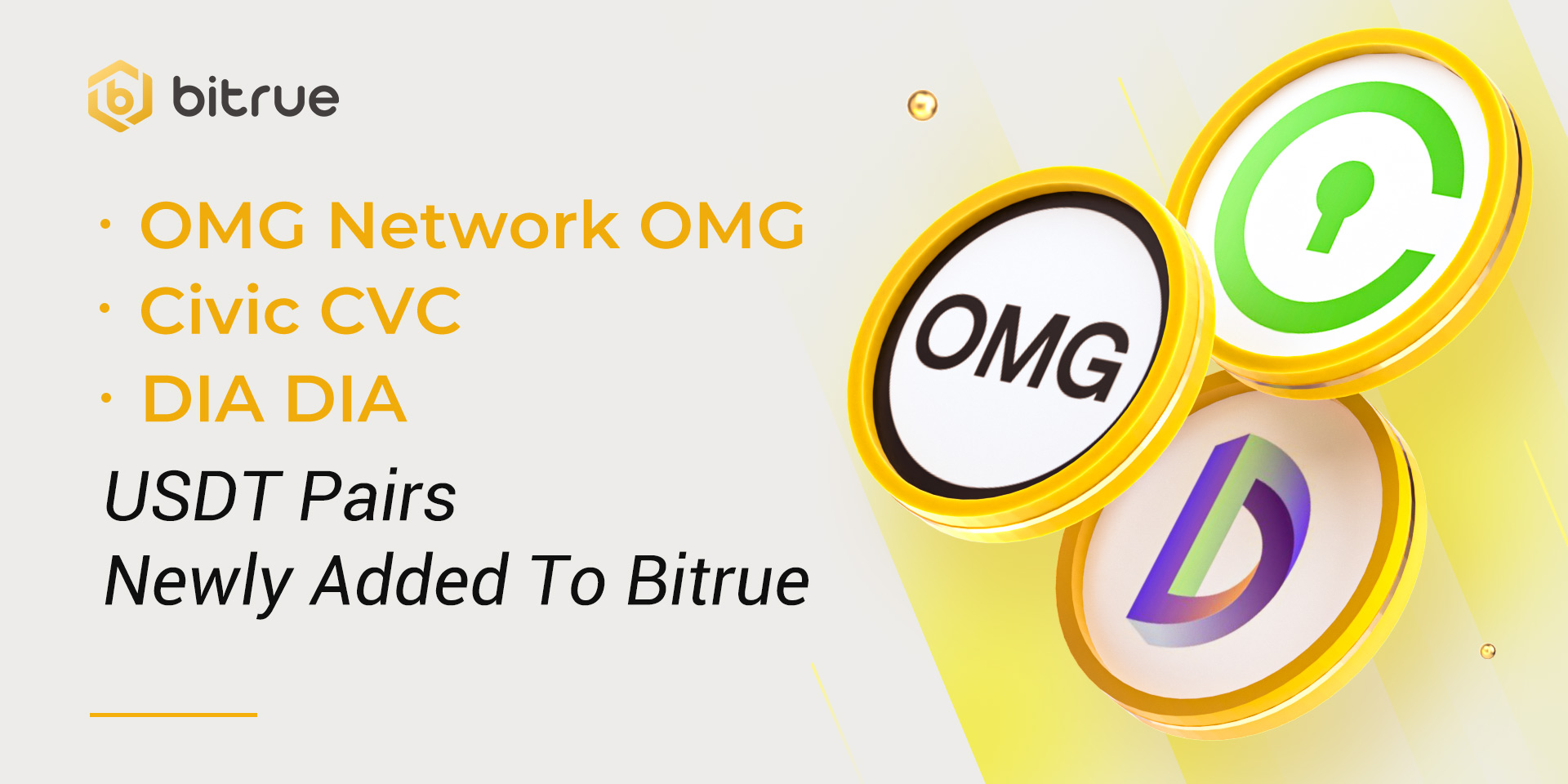 We are bringing three tokens to you, they're DIA(DIA) & OMG Network(OMG) & Civic(CVC) ! Welcome to Bitrue!
The three projects that you can support are, in no particular order :
DIA(DIA) : DIA (Decentralised Information Asset) is an open-source oracle platform that enables market actors to source, supply and share trustable data. DIA aims to be an ecosystem for open financial data in a financial smart contract ecosystem, to bring together data analysts, data providers and data users. In general, DIA provides a reliable and verifiable bridge between off-chain data from various sources and on-chain smart contracts that can be used to build a variety of financial DApps.
OMG Network(OMG): OMG Network, formerly known as OmiseGo, is a non-custodial, layer-2 scaling solution built for the Ethereum blockchain. As an Ethereum scaling solution, OMG Network is designed to allow users to transfer ETH and ERC20 tokens significantly faster and cheaper than when transacting directly on the Ethereum network.
Civic(CVC) : Civic is a blockchain-based identity management solution that gives individuals and businesses the tools they need to control and protect personal identity information.
The platform is designed to change the way we think about identity verification by giving users more control over their personal data, while allowing them to access a wide range of services without needing to fork over excessive amounts of personal information.
Deposits for these coins have been enabled already, so existing traders are able to deposit in advance and prepare for when trading opens on a USDT pair at 11:00 UTC+0 on Nov,16. Withdrawals will be enabled approximately 24 hours after trading has begun.