Dear Bitruers,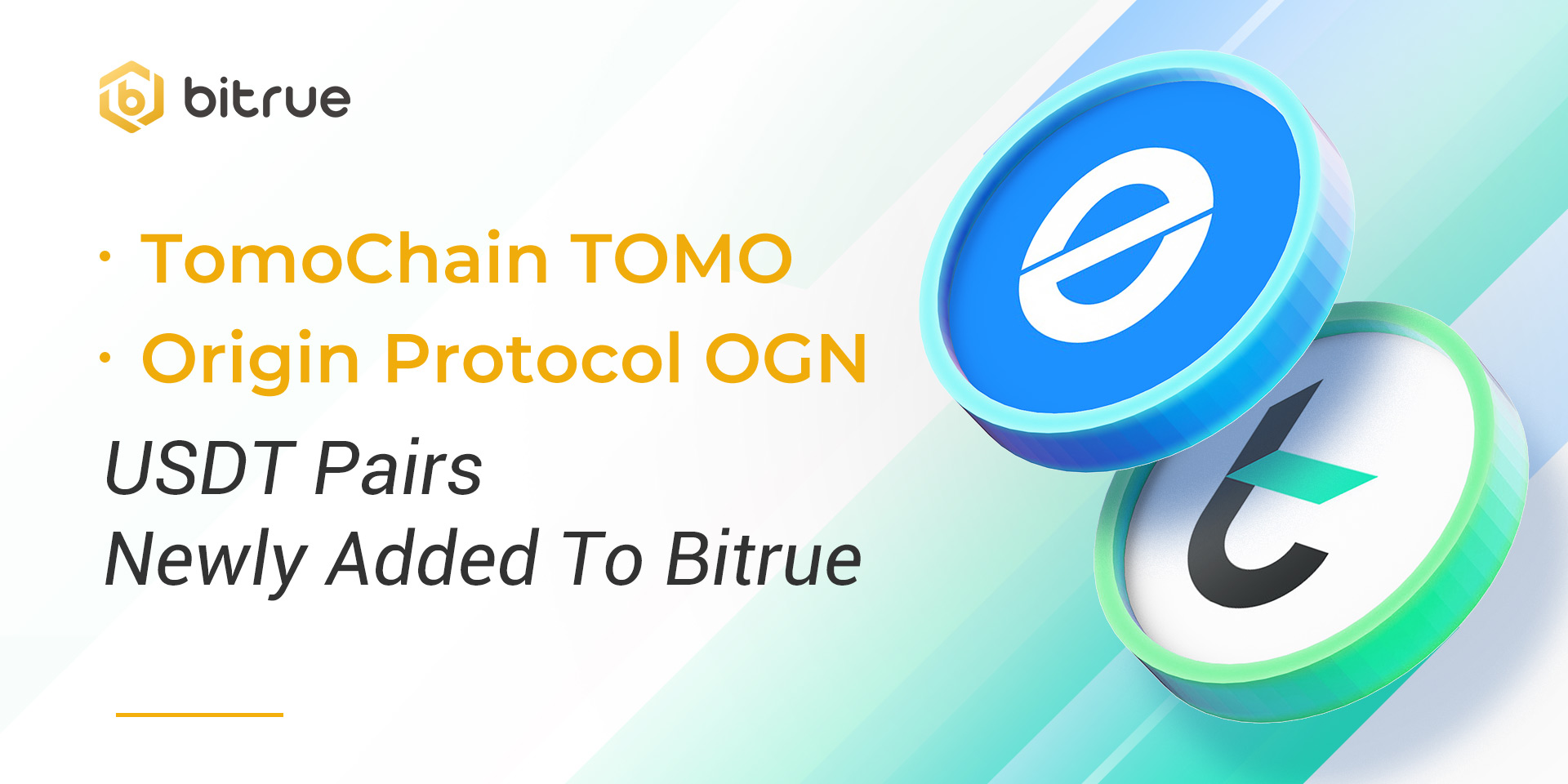 We are bringing two tokens to you, they are Origin Protocol (OGN) & TomoChain (TOMO) ! Welcome to Bitrue!
The two projects that you can support are, in no particular order :
Origin Protocol (OGN) : Origin Protocol is a network that allows market participants to share goods and services through peer-to-peer (P2P) networks. The platform aims to create an extensive online marketplace leveraging the Ethereum (ETH) blockchain and Interplanetary File System (IPFS) in order to eliminate the need for middlemen.
TomoChain (TOMO): Released in December 2018, TomoChain (TOMO) is a project that attempts to improve the scalability of the Ethereum (ETH) blockchain. This is primarily done via increasing its transactions per second (TPS) capacity. The eventual goal of the project is to build a blockchain infrastructure for decentralized apps (DApps) and improve integration and security. TomoChain's solution is to offer smart contract scalability, a task that requires solving how the blockchain can handle a higher number of transactions per second, exponentially increasing the utility of the smart contracts for real-world use cases and applications.
Deposits for these coins have been enabled already, so existing traders are able to deposit in advance and prepare for when trading opens on a USDT pair at 11:00 UTC+0 on Nov,15. Withdrawals will be enabled approximately 24 hours after trading has begun.