Dear Bitruers,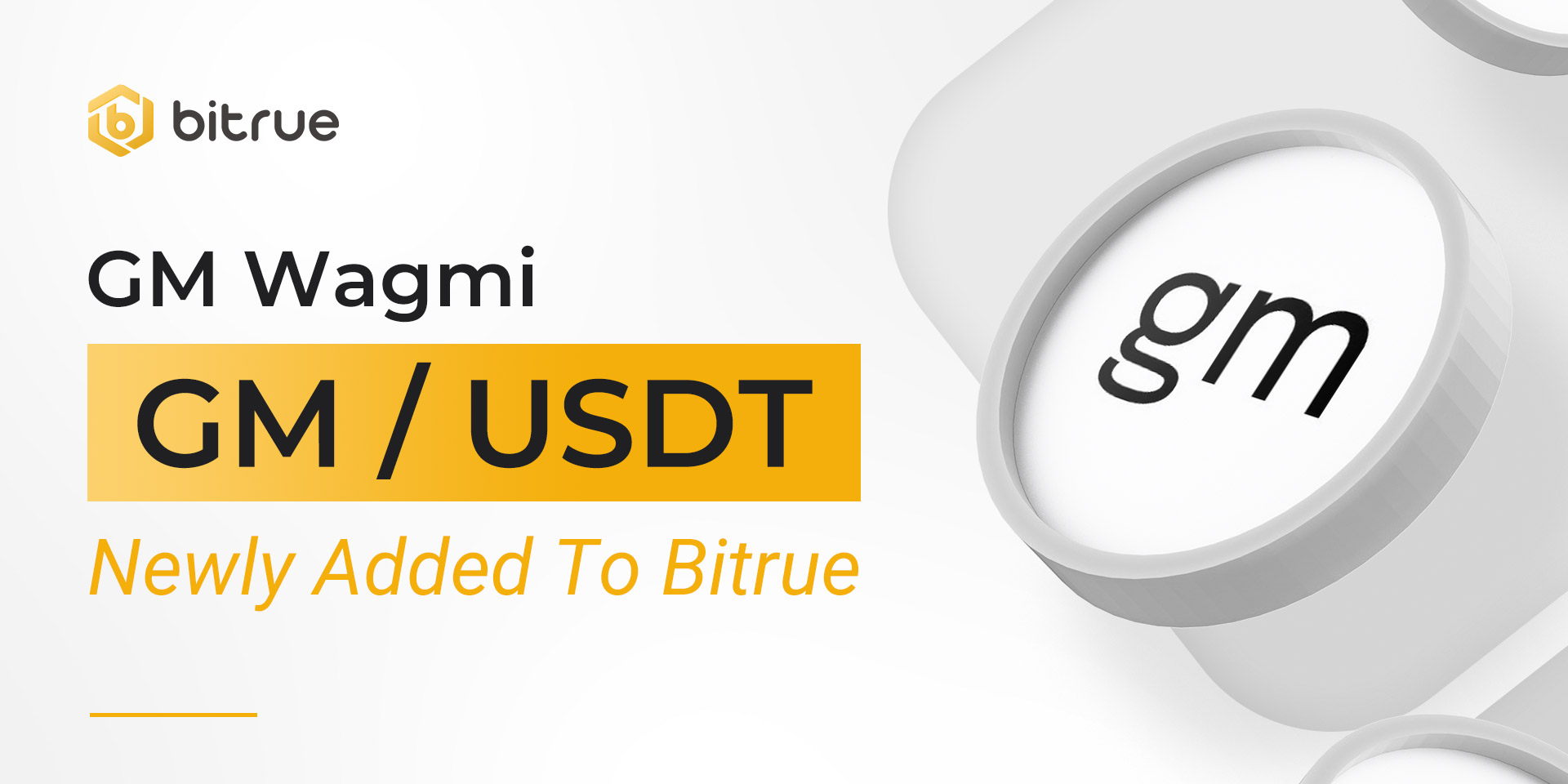 We are bringing a new token to you, it's GM Wagmi (GM) ! Welcome to Bitrue!
It's the first ever GM (Good Morning) Token, which was 100% fully fair launched with no presale, no white list, and no team tokens. 50% of the supply was burnt at launch and the remaining 50% of the supply was added to liquidity on uniswap and locked with TEAM Finance. GM was created to pay respects to raj, the co-founder of solana, who went down fighting for your right to say #gm.
More information can be found on their official website at https://www.gmwagmi.io/
Deposits for this coin (on the ERC20 Network) have been enabled already, so existing traders are able to deposit in advance and prepare for when trading opens on a USDT pair soon. Withdrawals will be enabled approximately 24 hours after trading has begun.
PLEASE NOTE: When depositing GM to Bitrue, only 80% of the coins that you send will end up in your Bitrue portfolio. This is because an initial 10% is deducted due to an on-chain transaction, as mentioned above. In addition, all coin deposits on Bitrue are quickly aggregated into a main wallet, which is a further transaction on the network and so undergoes a further 10% deduction. Other exchanges have similar processes in place.
If you are not satisfied with these circumstances, please do NOT deposit your GM to Bitrue. We are unable to reimburse any coins that are deducted by the network in this way.