Dear Bitruers,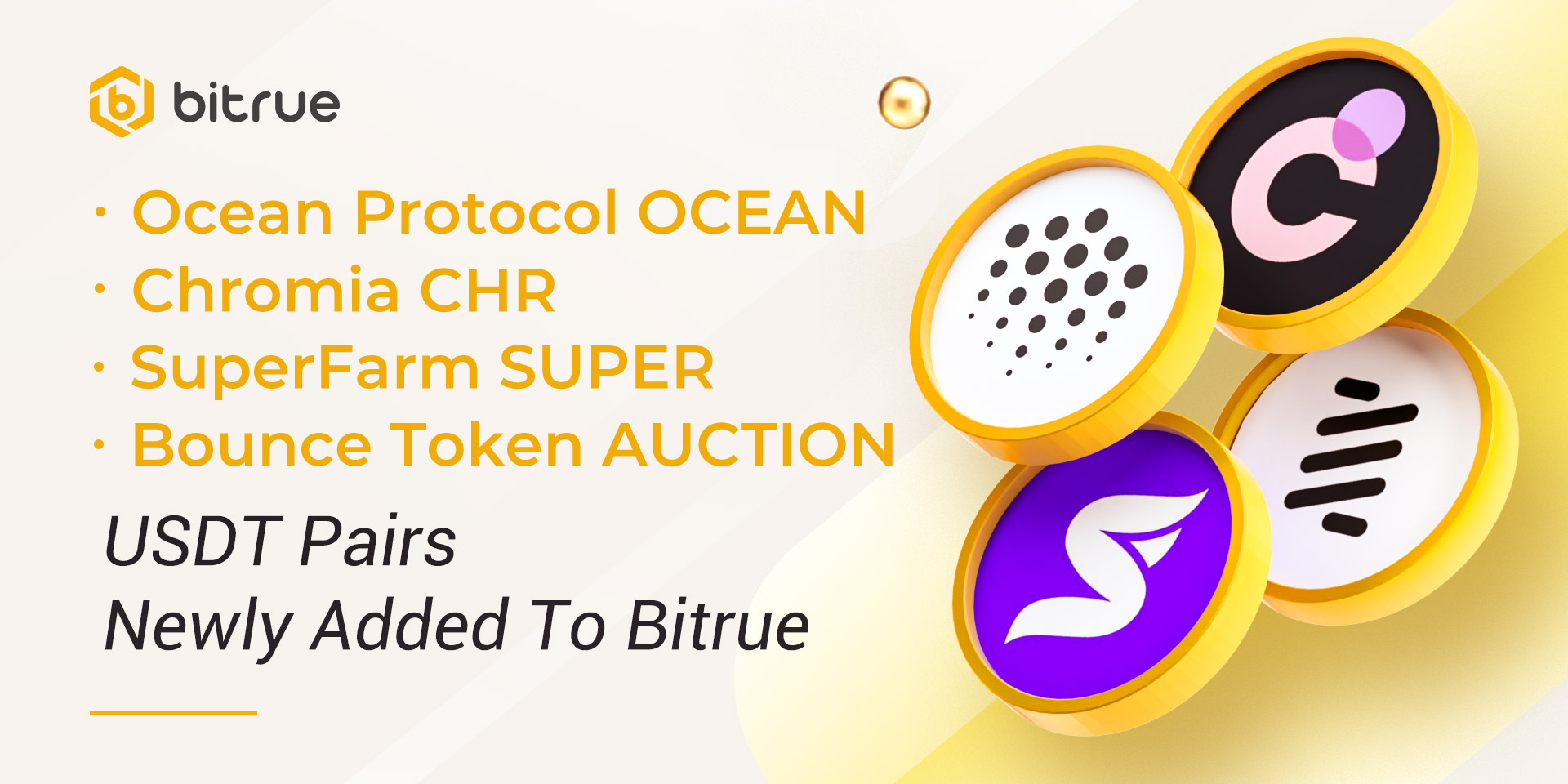 We are bringing four tokens to you, it's ! Welcome to Bitrue!
The four projects that you can support are, in no particular order :
Ocean Protocol(OCEAN) : Ocean Protocol is a blockchain-based ecosystem that allows individuals and businesses to easily unlock the value of their data and monetize it through the use of ERC-20 based datatokens.
Chromia(CHR) : Chromia is an open source public blockchain conceived of by Swedish company Chromaway AB. The Chroma token (CHR) was launched in May of 2019. The technology behind the Chromia blockchain is adapted from an earlier technology called 'Postchain', a solution provided by Chromaway AB for enterprise clients.
SuperFarm(SUPER) : SuperFarm is a cross-chain decentralized finance protocol built to facilitate the launching of new non-fungible tokens without the need for programming. A marketplace and an innovative set of tools allow any project to deploy a farm with its own rules.
Bounce Token(AUCTION) : Unleash the power of decentralized auctions | Bounce NFT
Deposits for these coins have been enabled already, so existing traders are able to deposit in advance and prepare for when trading opens on a USDT pair at 11:00 UTC+0 on Nov,9. Withdrawals will be enabled approximately 24 hours after trading has begun.