Dear Bitruers,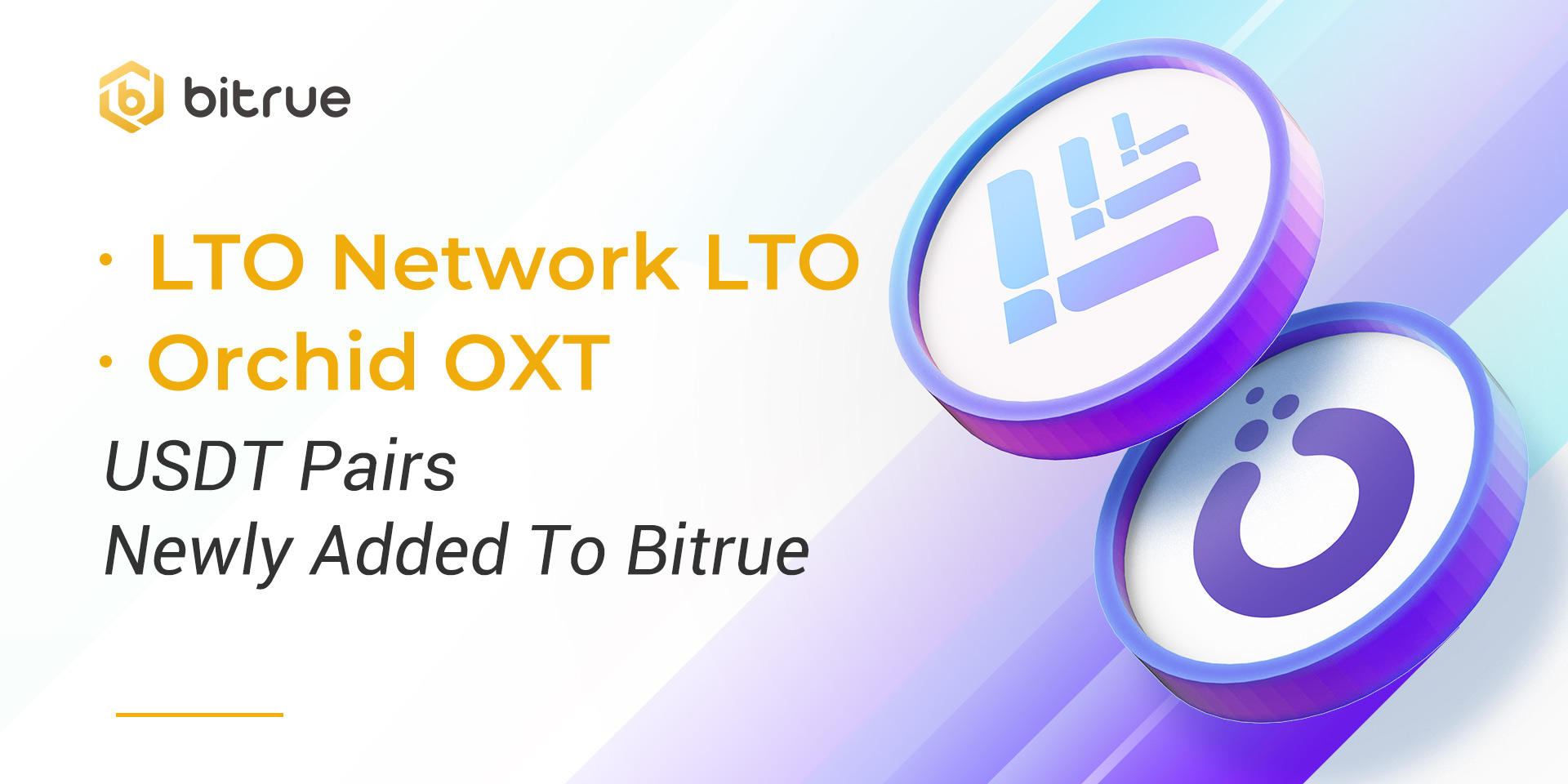 We are bringing two tokens to you, it's LTO Network (LTO) & Orchid (OXT) ! Welcome to Bitrue!
The two projects that you can support are, in no particular order :
LTO Network (LTO): LTO Network is a hybrid blockchain platform for decentralized workflows and business process automatization. Thanks to a solution based on live contracts, companies can enter into and carry out transactions, exchange information with each other, organize supply chains, delegate data processing and more, simultaneously and without relying on trust.
Orchid (OXT): Orchid (OXT) is the native token of Orchid, a cryptocurrency-powered virtual private network (VPN).
Deposits for these coins have been enabled already, so existing traders are able to deposit in advance and prepare for when trading opens on a USDT pair at 11:00 UTC+0 on Nov,4. Withdrawals will be enabled approximately 24 hours after trading has begun.