Dear Bitruers,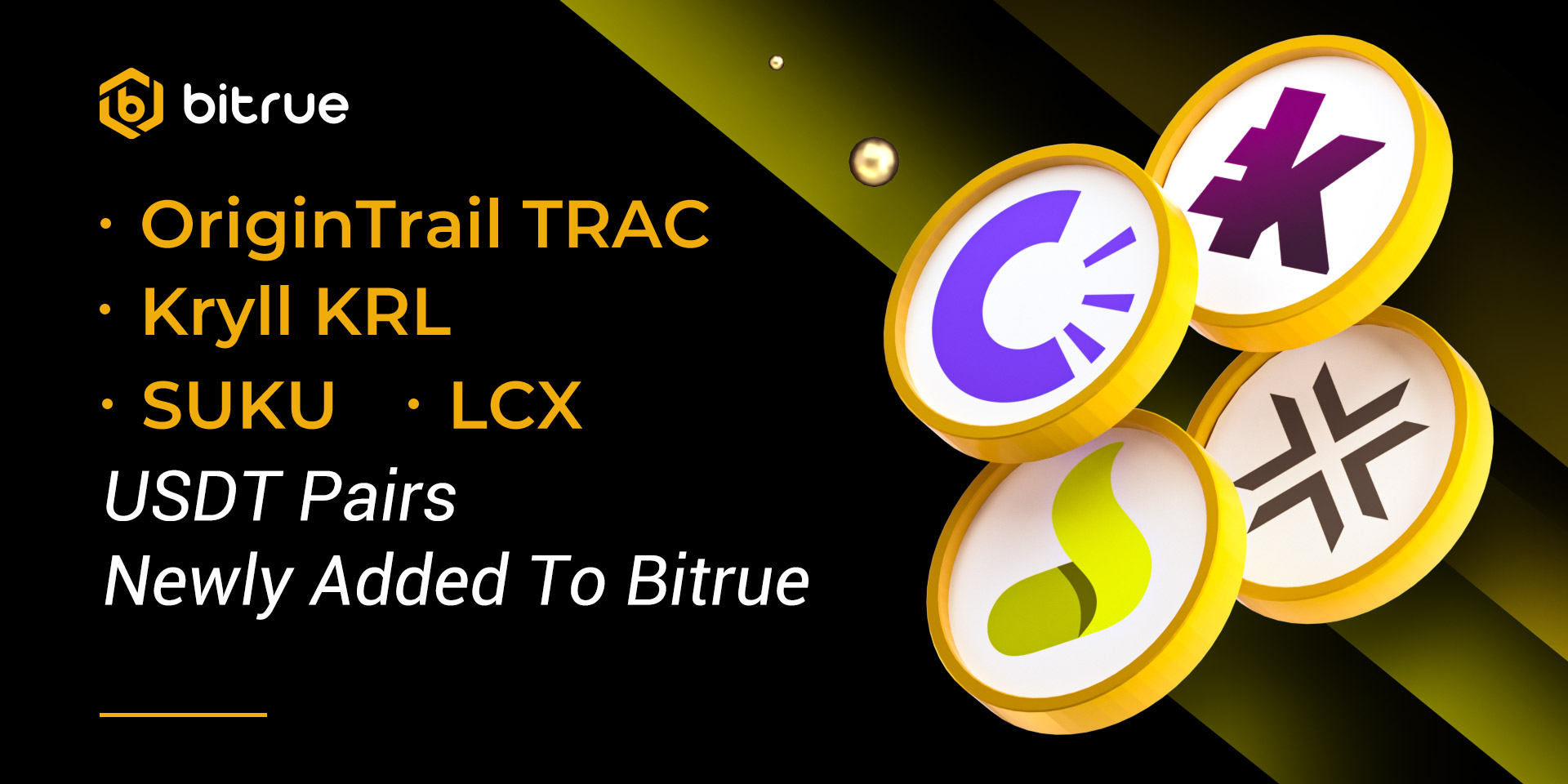 We are bringing three tokens to you, They are OriginTrail (TRAC) & Kryll(KRL) & LCX & SUKU ! Welcome to Bitrue!
The four projects that you can support are, in no particular order :
OriginTrail (TRAC) : OriginTrail is the world's first Decentralized Knowledge Graph, organizing humanity's most important assets, and making them discoverable, verifiable and valuable. It connects the physical world (art, healthcare, fashion, education, supply chains, ...) and the digital world (blockchain, smart contracts, Metaverse & NFTs, and DeFi, …) in a single connected reality.
Kryll(KRL) : Launched on 07/02/2018 by a team based in France, Kryll.io describes itself as a 'zero dev skill' automated strategies building platform. Users can create and run crypto trading strategies on the cloud, 24/7, through a drag and drop editor. A MarketPlace is available and allows users to choose from hundreds of strategies created by the community.
LCX : LCX, the Liechtenstein Cryptoassets Exchange, was founded in 2018 with headquarters in Vaduz (Liechtenstein) and offices in Crypto-Valley Zug (Switzerland), New Delhi (India) and Chicago (USA). LCX has obtained 8 crypto-related registrations by the Financial Market Authority Liechtenstein, operates in accordance with the new blockchain laws and has introduced a comprehensive crypto compliance suite. LCX AG, the legal entity behind LCX.com, has a registered share capital of 1 Million CH
SUKU : Citizens Reserve has brought together a team with experience in blockchain, supply chain management, finance, and technology development to build SUKU. The team describes SUKU to be ''the link between open finance, traceability, and transparency.' and "the future of supply chains today."
Deposits for these coins have been enabled already, so existing traders are able to deposit in advance and prepare for when trading opens on a USDT pair at 11:15 UTC+0 on Oct,29th. Withdrawals will be enabled approximately 24 hours after trading has begun.