Dear Bitruers,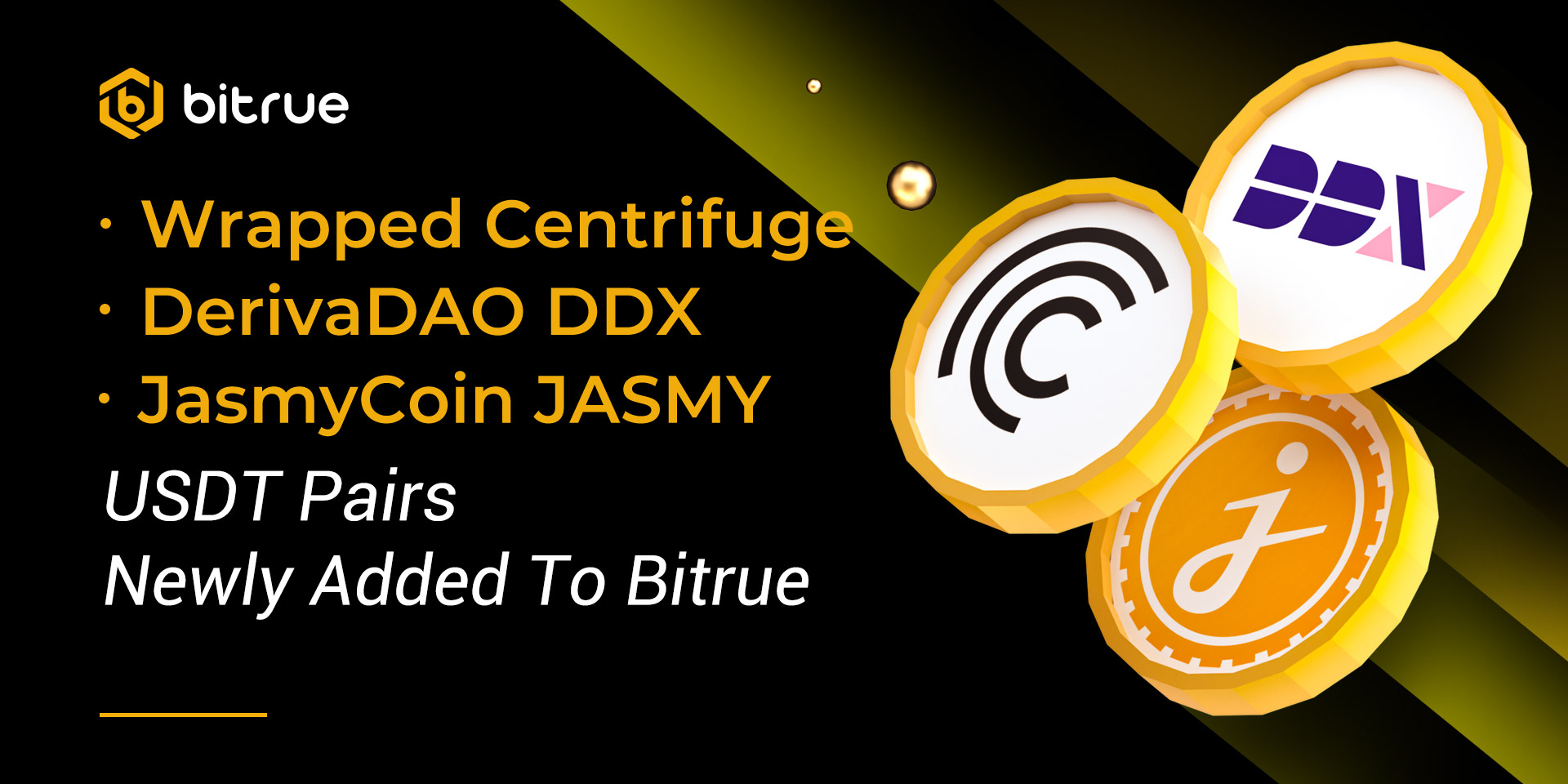 We are bringing three tokens to you, it's Wrapped Centrifuge (WCFG) & DerivaDAO (DDX) & JasmyCoin (JASMY) ! Welcome to Bitrue!
The three projects that you can support are, in no particular order :
Wrapped Centrifuge (WCFG): Wrapped Centrifuge (WCFG) is a cryptocurrency and operates on the Ethereum platform. Wrapped Centrifuge has a current supply of 430,011,123 with 0 in circulation.
DerivaDAO (DDX): DDX is the native token that is used for governance on the DerivaDEX exchange, fee reduction on the exchange, and for other programs. DDX is earned by users who stake in the insurance mining program. Users will earn a share of DDX proportional to their stake, distributed each block. About 5% of liquidity-mined DDX will be distributed as part of the insurance mining program. DDX is not a fundraising device nor an investment opportunity.
JasmyCoin (JASMY): JasmyCoin is based on the ERC 20 standard. The token can also be used by an unspecified number of individuals and businesses to transfer tokens using digital devices as proof of value exchange or payment for services. By not limiting its usability, the token can have a wide range of purposes.
Deposits for these coins have been enabled already, so existing traders are able to deposit in advance and prepare for when trading opens on a USDT pair at 11:00 UTC+0 on Oct,28th. Withdrawals will be enabled approximately 24 hours after trading has begun.