Dear Users,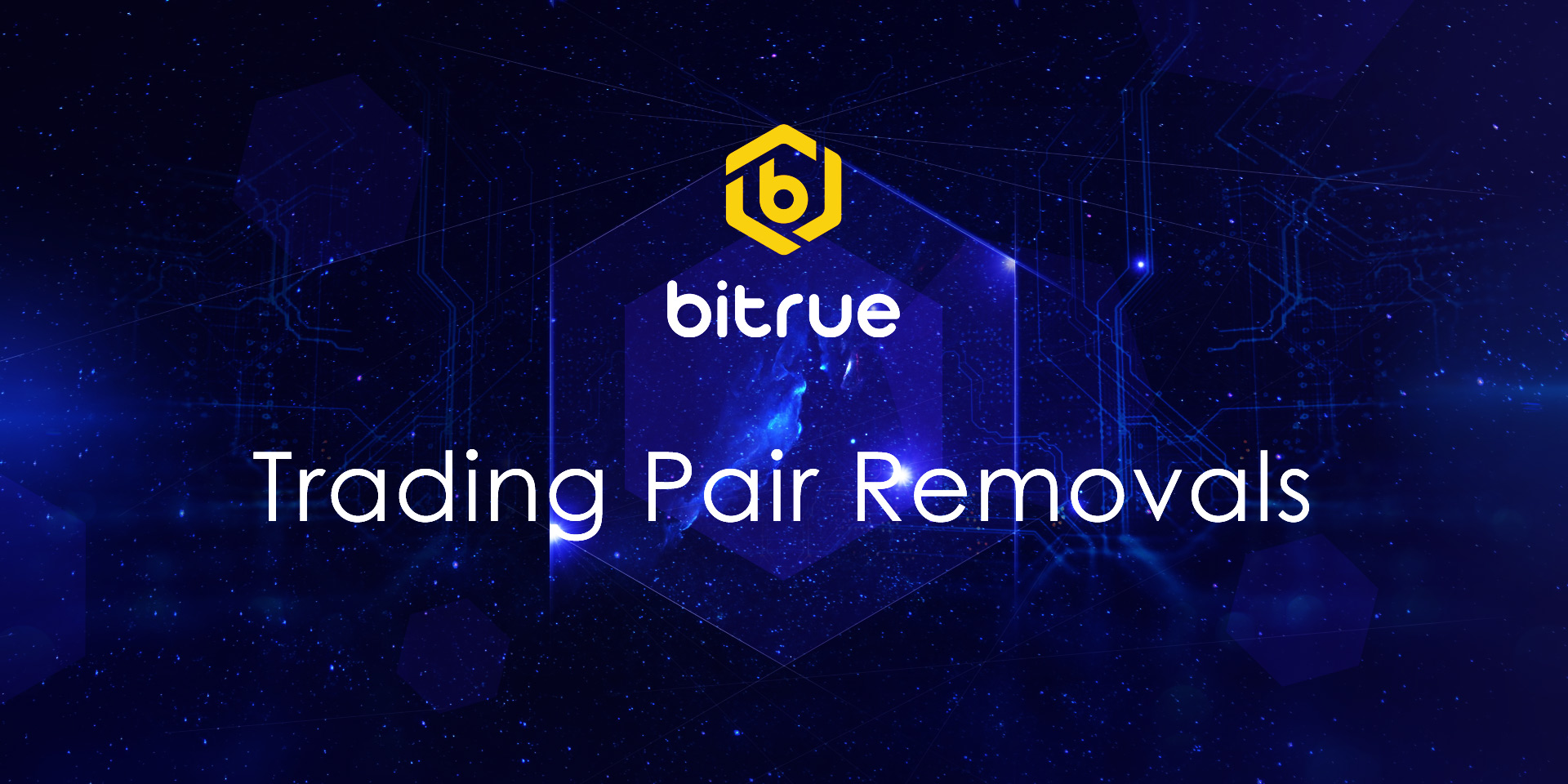 As of 26th October 2021, the Bitrue exchange has removed the following trading pairs:
PTI/BTC
SKILL/USDT
HELMET/USDT
GEL/USDT
PPT/BTC
ANY/USDT
ITAM/USDT
GAFI/USDT
MCHC/USDT
HXN/USDT
BOP/USDT
KAIJU/USDT
PAINT/USDT
NAUT/USDT
These trading pairs have been removed from trading as the liquidity was insufficient to maintain a stable trading environment, which posed a risk to users. The coins can still be withdrawn from the platform and used on other exchanges.
Thank you for your understanding.