Dear Bitruers,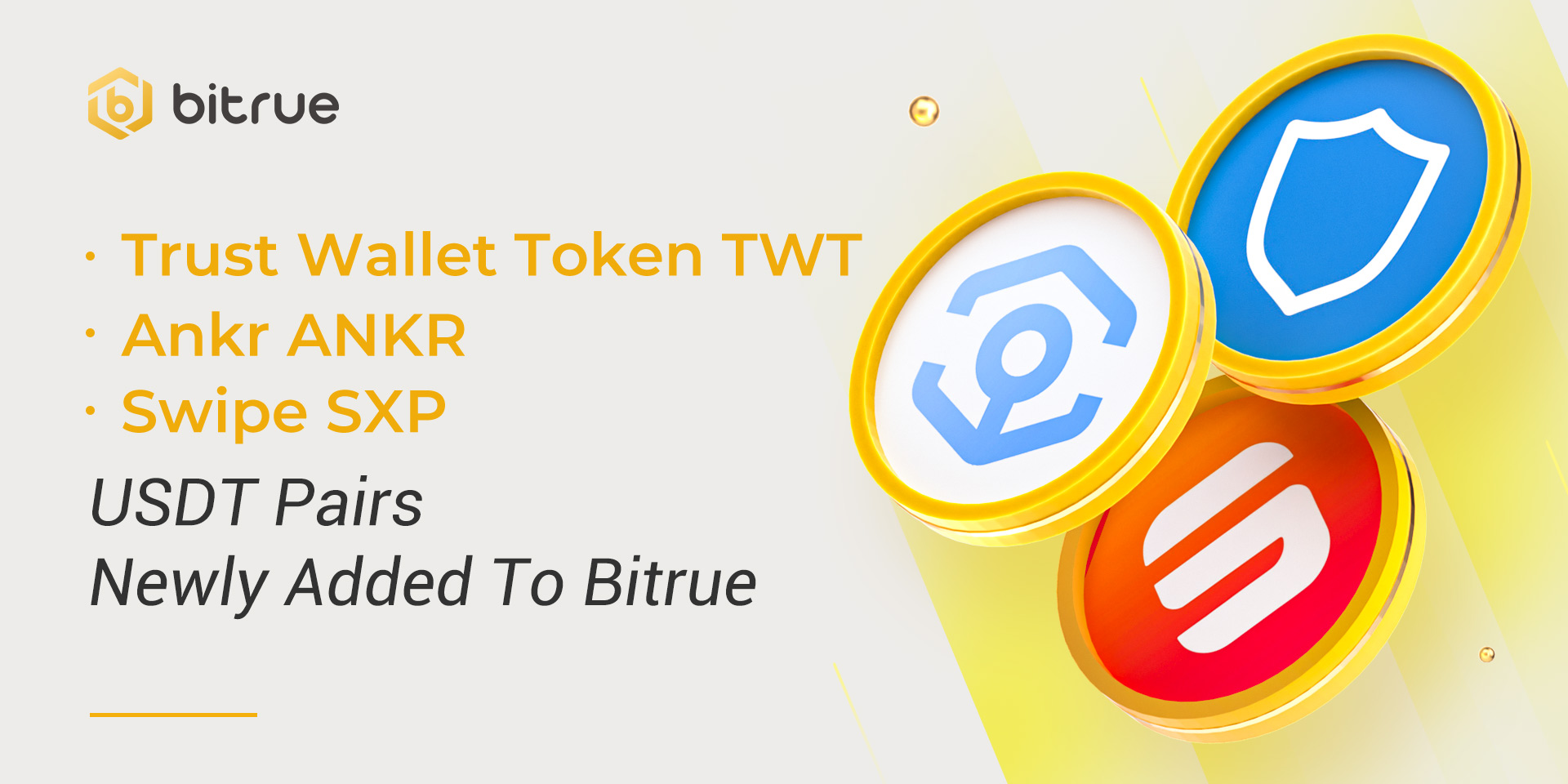 We are bringing three tokens to you, it's Trust Wallet Token(TWT)& Ankr (ANKR) & Swipe (SXP) ! Welcome to Bitrue!
The three projects that you can support are, in no particular order :
Trust Wallet Token(TWT) : Trust Wallet Token, or TWT, is a simple BEP-20 utility token that provides a range of benefits and incentives to Trust Wallet users. Trust Wallet itself is a mobile cryptocurrency wallet that supports dozens of popular native assets, in addition to popular tokens on the Ethereum, Binance and TRON blockchains.
Ankr (ANKR) : Ankr originates as a solution that utilizes shared resources in order to provide easy and affordable blockchain node hosting solutions. It was founded in November in 2017 and during its time on the market, it has built a marketplace for container-based cloud services through the usage of shared resources.
Swipe (SXP) : Swipe is a platform that looks to form a bridge between the fiat and cryptocurrency worlds with its API that is designed to create global payment cards powered by its native SXP token. Swipe also has an on-chain product called Swipe Swap, an Automated Market Maker which is forked by Uniswap, SushiSwap, and THORchain and is powerd by Swipechain.
Deposits for these coins have been enabled already, so existing traders are able to deposit in advance and prepare for when trading opens on a USDT pair at 11:00 UTC+0 on Nov,3rd. Withdrawals will be enabled approximately 24 hours after trading has begun.