Dear Bitruers,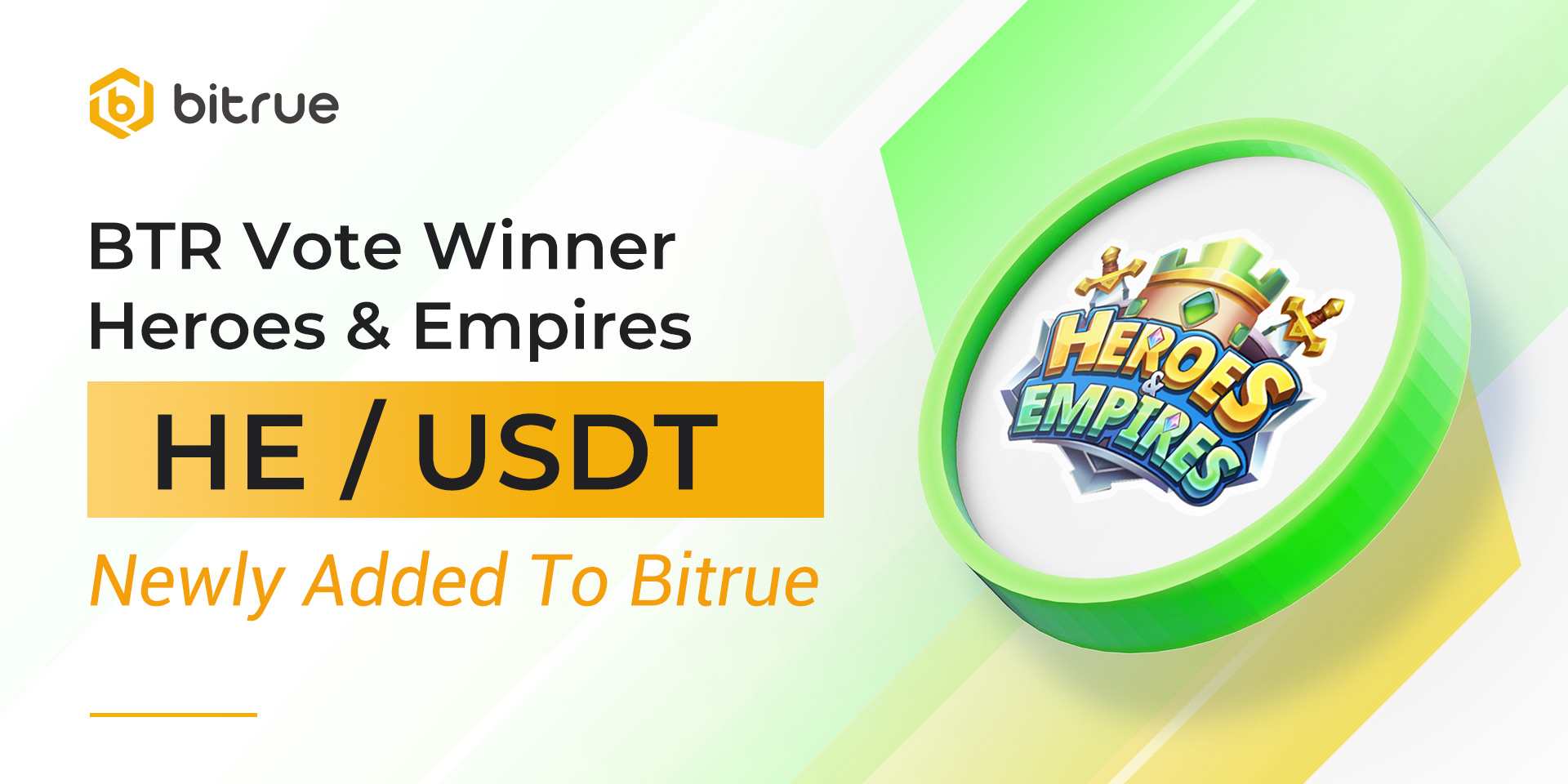 After successfully passing through our BTR Vote process, Heroes & Empires (HE) is coming to Bitrue today!
Heroes & Empires (HE) : Heroes & Empires is a Play-2-Earn strategy game that combines the distinctive elements of Idle RPG and the tactics of auto chess, connected with blockchain technology. The game is developed on the Unity engine with modern gameplay, blockchain integrated and high-end graphics, separating it from the rest. Heroes & Empires will be compatible on both PC and mobile to bring the best experience to players.
Deposits for this coin (BEP20 Supported) have already been enabled, so if you are an existing holder of this coin you can deposit now and be ready for when trading starts on a USDT pair at 11:00 UTC on Oct 20th. Withdrawals for this coin will be enabled approximately 24 hours after trading begins.