UPDATE: The snapshot time has been revised to December 12 at 18:00 UTC. Distribution time will be confirmed at a later date.
Dear Bitruers,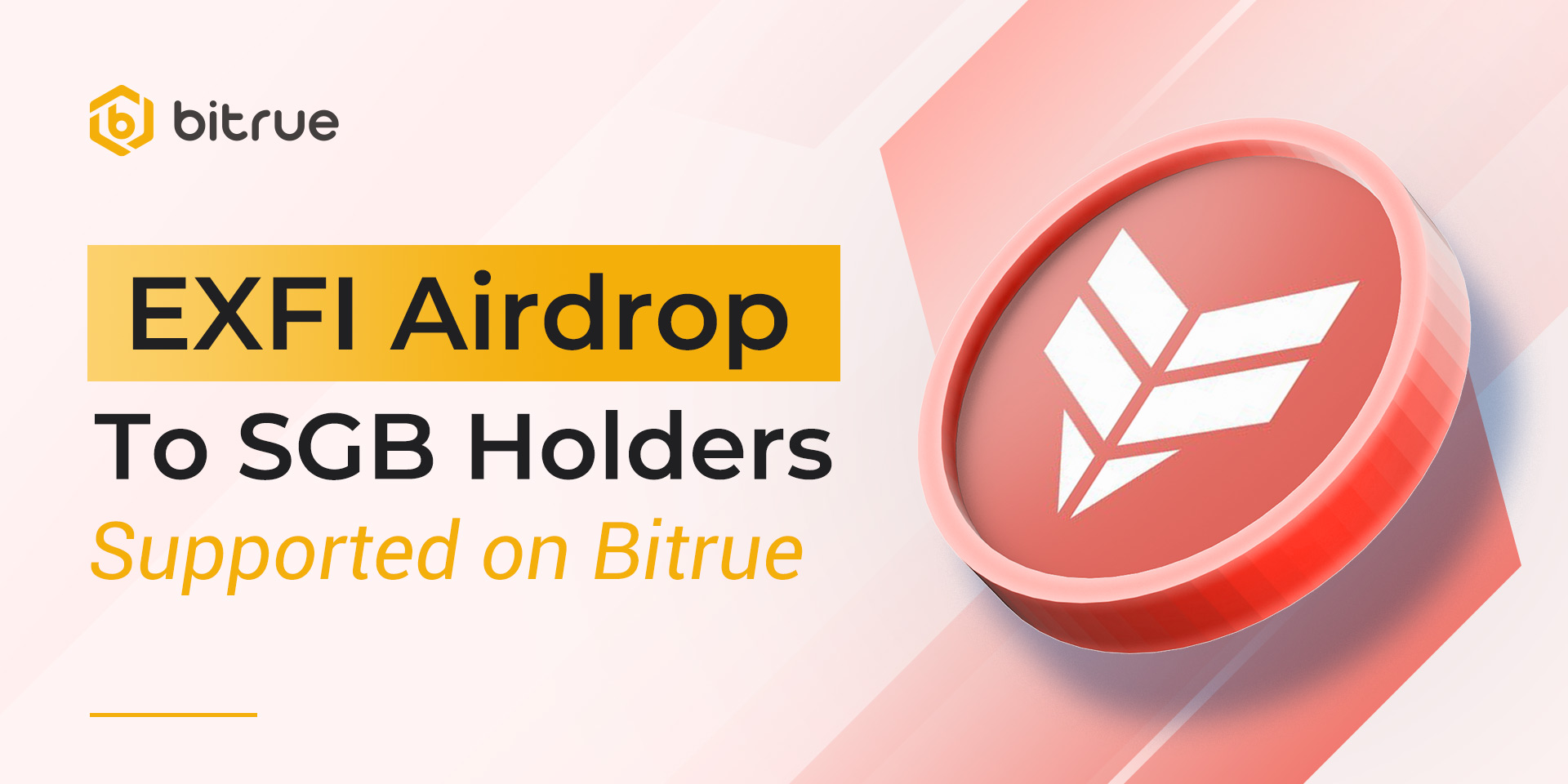 Bitrue will be supporting the airdrop of ExFi Token (EXFI) to all users who hold Songbird SGB on our exchange.
ExFi Token is a new token from the Flare Finance team, who are building a wide range of DeFi services which leverage the Spark and Songbird tokens created by Flare Networks. More information about the ExFi token airdrop can be found on their official blog.
The amount of EXFI that any user will receive will be determined according to the formula:
Amount received = Amount of SGB owned at snapshot time / Total SGB held by Bitrue at snapshot time * Total EXFI received by Bitrue in the airdrop
The snapshot time has been set for November 5th at 17:00 UTC. If you wish to receive more EXFI in the airdrop, be sure to add more Songbird SGB into your Bitrue account before that time. Songbird is currently trading on Bitrue on USDT and XRP pairs. Users must hold at least 10 SGB to qualify for the airdrop.
The actual distribution for EXFI is planned to occur before the end of November 8th 2021.
** Please note that as wrapped SGB is not supported on Bitrue, any wSGB in your account will not be eligible for the airdrop.