Dear Bitruers,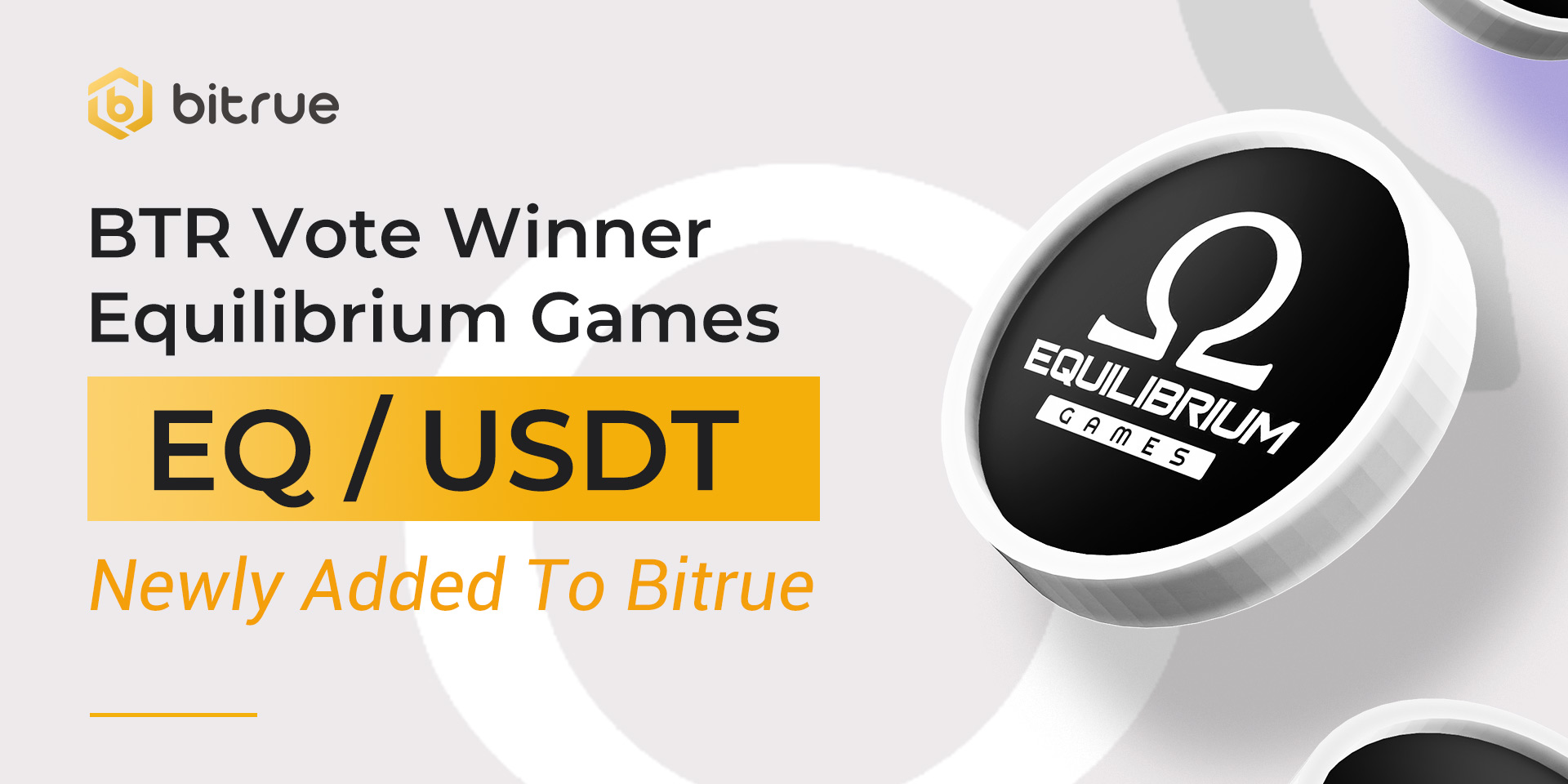 After successfully passing through our BTR Vote process, Equilibrium Games (EQ) is coming to Bitrue today!
Equilibrium is the first gaming token on the XRP Ledger which will be used by Equilibrium Games and partners.Equilibrium Games combines the $180 Billion gaming industry and Blockchain. Equilibrium can be earned in the games by killing monsters, events, quests and other activities(Play to Earn). With Equilibrium NFT's for cosmetic items and ownerships of lands and buildings can be bought. Landlords receive a percentage of all Equilibrium found by other players in their Land.
More details can be founded on https://equilibrium-games.com/
Deposits for this coin (XRPL Network Supported) have already been enabled, so if you are an existing holder of this coin you can deposit now and be ready for when trading starts on USDT pair at 10:00 UTC on Oct 11. Withdrawals for this coin will be enabled approximately 24 hours after trading begins.