Dear Bitruers,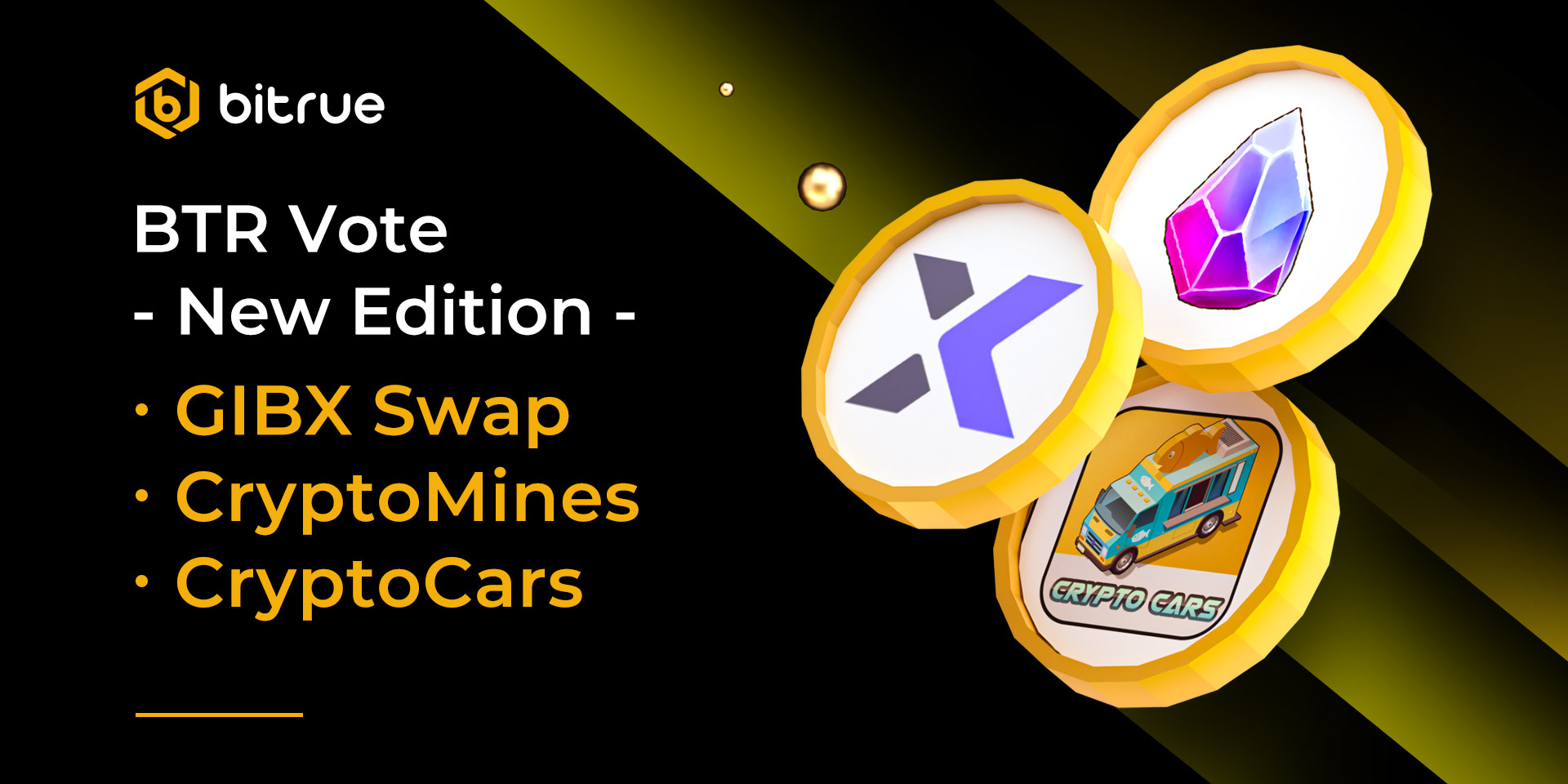 Starting today, Sep 29th at 13:00 UTC, we will have a new round of BTR Voting going live, where you can bring more projects to Bitrue using your BTR holdings! These days we're not the ones who decide which coins come to the Bitrue exchange - you are!
If you want to support any of these three tokens and see them trading on Bitrue, you will need to stake your BTR to make it a reality. In total a project will need a cumulative total of 4,000,000 BTR staked in support from the entire community within 24 hours.
The three projects that you can support are, in no particular order:
GIBX Swap(X): GIBX Swap is the best decentralized exchange platform on the market, focus on mainstream cryptocurrency. GIBX Swap aims to become a benchmark for DEX platforms and take up the mantle of becoming the leading DEX platform on the market for token swaps. They are highly committed to providing true value, fairness, and innovation to decentralized finance through our high-quality products and services. GIBX Swap is fast, secure and anyone can swap and earn tokens.
CryptoMines(ETERNAL) : Cryptomines is an Play to Earn NFT game where you'll progress by aquiring Mining Power. MP is limited by the ammount of workers you've currently minted and hired, the more Mining power you have, more options will be unlocked by the federation, harder difficulties, and greater rewards await on the most difficult Planets. In order to hire your workers, you will need Spaceships in order to transport them to your desired adventure, these ships will be be needed in order to hire more workers, and get more Mining Power.
CryptoCars(CCAR): CryptoCars is inspired by a movie Cars - A 2006 American computer-animated sports comedy film produced by Pixar Animation Studios and released by Walt Disney Pictures and the NFT Blockchain Technology that helps to prove your ownership of digital assets.
Unlike before, there will be no staking rewards for participating in this vote, your support will be purely for the love of these projects. Deposits for these two coins are available now, and the projects who win the BTR vote will start trading with USDT pairs very soon. Withdrawals will be enabled approximately 24 hours after trading begins or if the project fails the BTR vote.
BTR Voting is available in the Bitrue app, available to download on both Android and iOS, or use the newly launched web version. Just tap on the BTR Vote icon on the homepage, then select the coin that you wish to support. If you want to maximize your rewards and support new projects as much as possible, you can purchase BTR on the Bitrue exchange.