Dear Bitruers,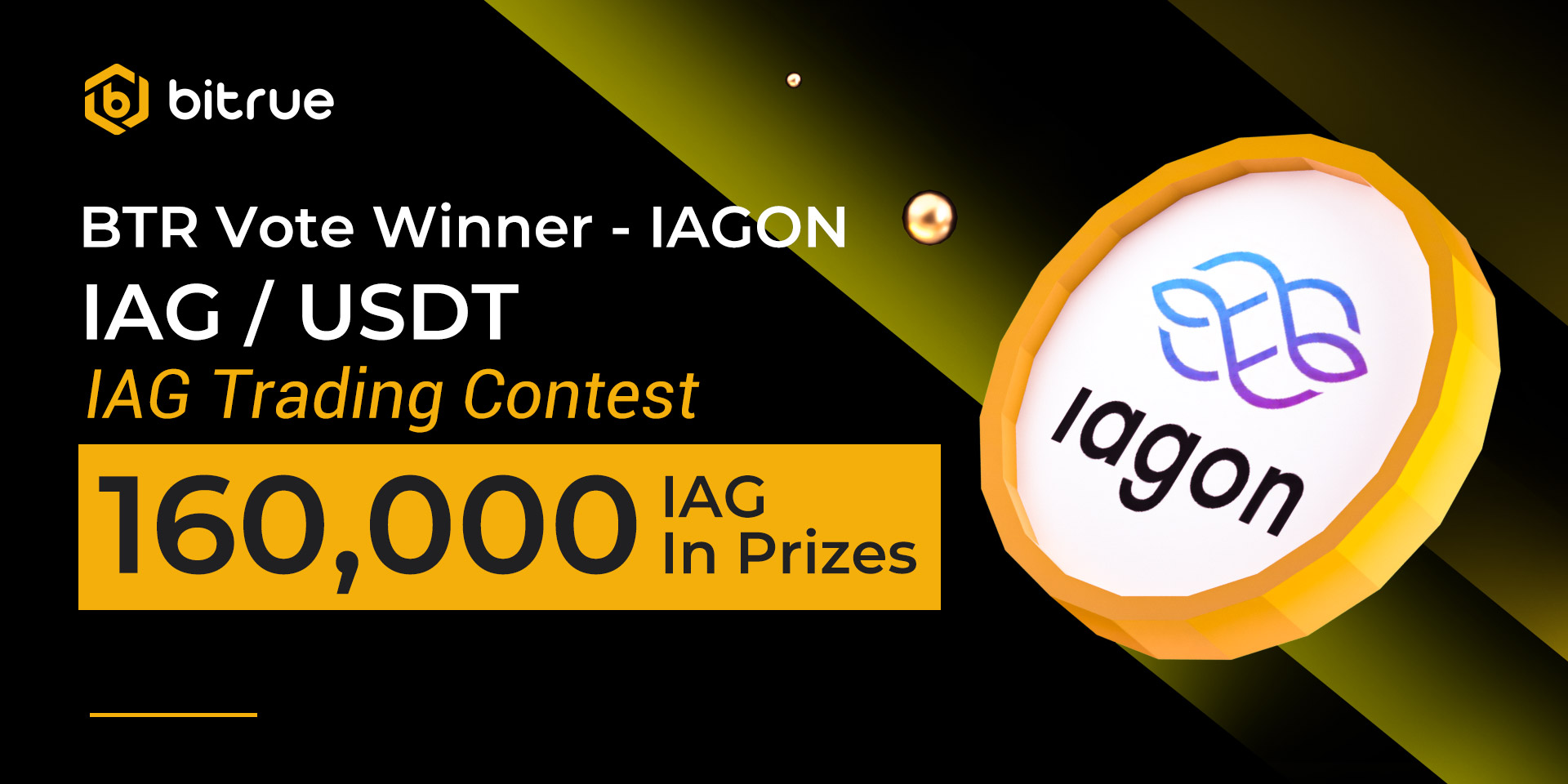 After successfully passing through our BTR Vote process, IAGON (IAG) is coming to Bitrue today!
Iagon is a decentralized cloud computing network, providing individuals and enterprises with quick and easy access to large-scale computing and storage solutions on-demand. Individual users who have spare resources can also provide them to the project in order to earn rewards. More info can be found in this highly detailed article.
We're launching a IAG trading contest starting 10:00 UTC on October 1st! There's a gigantic prize pool of 160,000 IAG available for the top 100 winners.
Here are the details:
Activity time: 12:00 on October 4, 2021 - 12:00 on October 12, 2021 (UTC)
Rules:
During the event, the cumulative Net buying volume should not be less than 20,000 IAG

(Net buying volume = buying volume - selling volume, excluding self-buying and self-selling), and the number of transactions should be greater than 3. The top 100 users of

IAG

by net purchases will be rewarded with a share of

160,000 in IAG

according to the proportion of net purchases.
Reward calculation:
Net buying volume = buying volume-selling volume

Proportion of net purchases = user net purchases / sum of net purchases of the top 100 users * 100%

Earning coins rewards in the first week = Percentage of users' net purchases * Total prize pool
Users whose net purchases are negative will not be counted and will not be eligible to participate in the share.

During the event, if there is any fraudulent behavior such as malicious swiping, batch registration of small accounts, self-buying and self-selling, mutual knocking, etc, Bitrue will strictly review and disqualify the competition.

The reward will be distributed to the user's Bitrue account within 10 days after the event

ends. Deposits for this coin (ERC20 Supported) have already been enabled, so if you are an existing holder of this coin you can deposit now and be ready for when trading starts on USDT pair at 12:00 UTC on Oct 4. Withdrawals for this coin will be enabled approximately 24 hours after trading begins.