Dear Bitruers,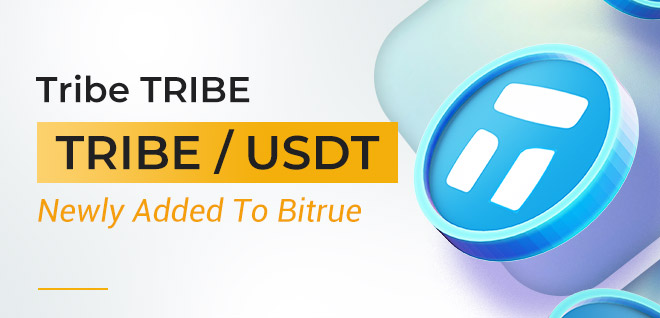 We are bringing a token to you, it's Tribe (TRIBE)! Welcome to Bitrue!
TRIBE is the governance token of Fei Protocol. The goal of the Fei Protocol is to maintain a liquid market in which its stablecoin FEI trades closely to the ETH/USD price. Fei Protocol achieves this via a stability mechanism known as direct incentives. Fei Protocol has launched with a fully decentralized DAO, which is governed by the TRIBE token. TRIBE holders can vote on adding new bonding curves in new tokens or adjusting price functions of existing curves, and adjusting the allocation of Protocol Controlled Value (PCV) for new incoming funding or existing PCV fees.
More information can be found on their official website at https://fei.money/
Deposits for this coin (on the ERC20 Network) have been enabled already, so existing traders are able to deposit in advance and prepare for when trading opens on a USDT pair soon. Withdrawals will be enabled approximately 24 hours after trading has begun.