Dear Bitruers,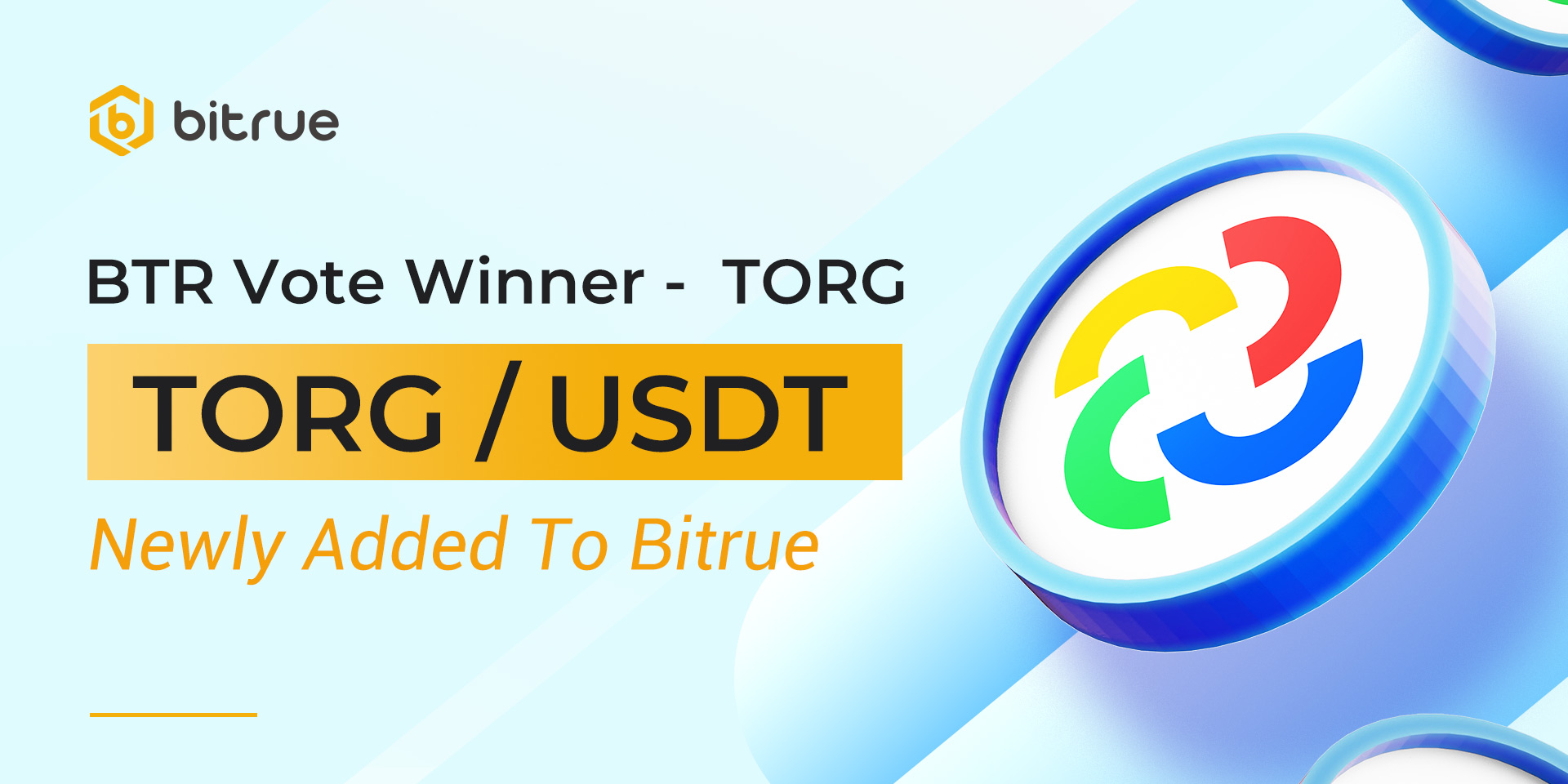 After successfully passing through our BTR Vote process, TORG is coming to Bitrue today!
TORG is driven by a clear sense of mission and a philosophy that connects technology to human liberation and empowerment. It aims to become a truly global and decentralized, yet trusted and futuristic, cryptocurrency.
TORG has been conceived at a higher level than just a technological solution. It has several components that combine to create a cryptocurrency ecosystem that addresses the various tradeoffs that have become the bane of current competitive offerings. In fact, TORG charters blue ocean waters to address the conflicting premises of regulation and decentralization, sustainability and independence, anonymity and security.
Deposits for this coin (ERC20 Supported) have already been enabled, so if you are an existing holder of this coin you can deposit now and be ready for when trading starts on USDT pair at 09:00 UTC on Sep 27th. Withdrawals for this coin will be enabled approximately 24 hours after trading begins.