Dear Bitruers,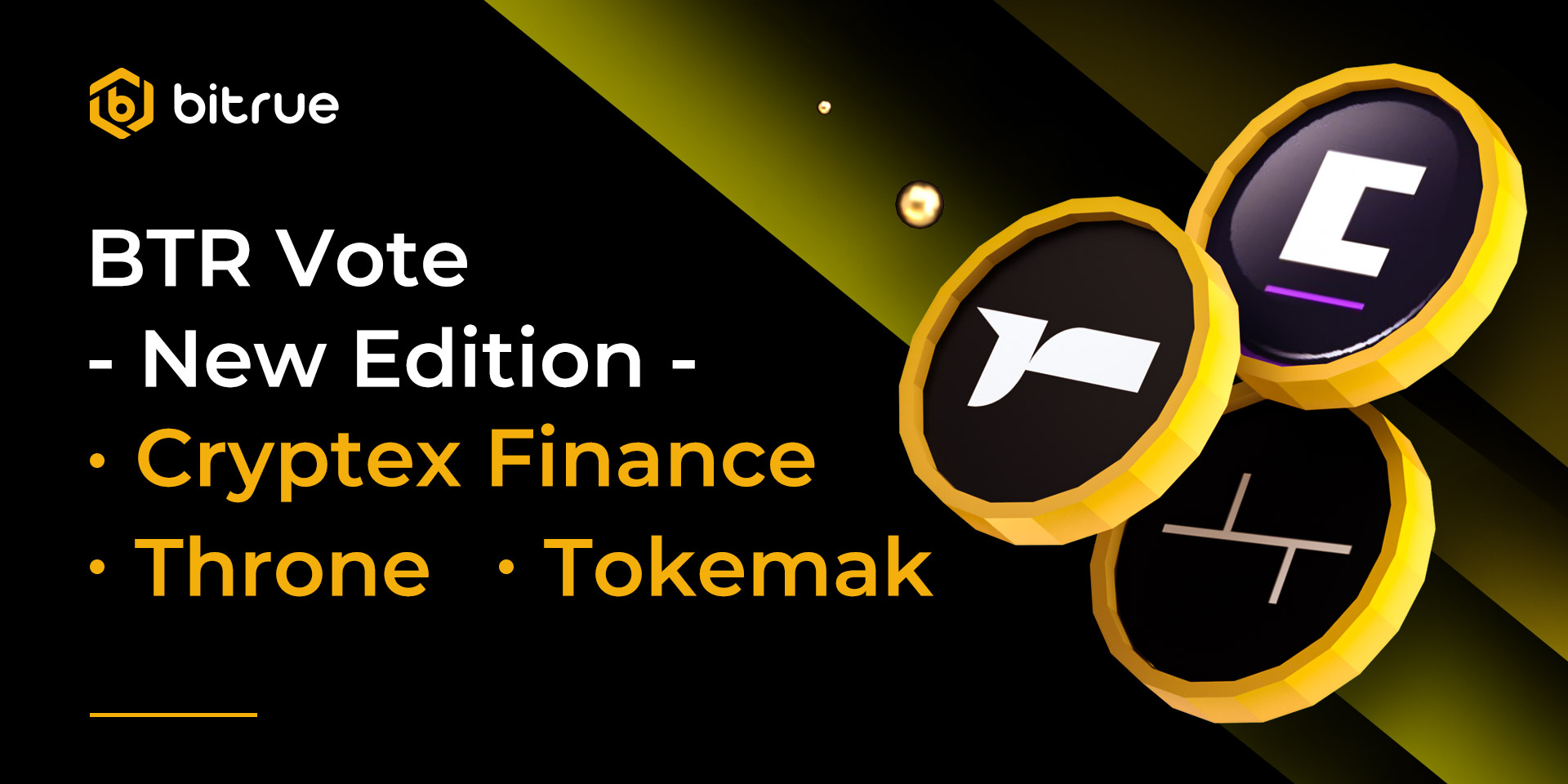 Starting today, Sep 24th at 10:00 UTC, we will have a new round of BTR Voting going live, where you can bring more projects to Bitrue using your BTR holdings! These days we're not the ones who decide which coins come to the Bitrue exchange - you are!
If you want to support any of these three tokens and see them trading on Bitrue, you will need to stake your BTR to make it a reality. In total a project will need a cumulative total of 4,000,000 BTR staked in support from the entire community within 24 hours.
The three projects that you can support are, in no particular order:
Tokemak (TOKE) : Tokemak is a decentralized liquidity providing/market making protocol designed to create efficient, sustainable liquidity across DeFi. Tokemak's native token, TOKE, serves as tokenized liquidity, enabling stakers to direct the protocol's TVL as liquidity across DeFi markets, beginning with SushiSwap, Uniswap, Balancer, and 0x.
Throne (THN) : Throne is an NFT marketplace for the next generation of creators and collectors. A place where everyday users can discover, collect, and sell their work as digital assets.
Cryptex Finance (CTX): Cryptex is focused on building innovative, open-source financial solutions for the global Crypto community. Using Ethereum's smart contract system, Cryptex is able to build decentralized financial solutions such as Total Market Cap Token, TCAP and many others. With real world data on the Ethereum blockchain along with collateralized backings for generating tokens, these solutions were previously not possible without a centralized custodian or manager.
Unlike before, there will be no staking rewards for participating in this vote, your support will be purely for the love of these projects. Deposits for these two coins are available now, and the projects who win the BTR vote will start trading with USDT pairs very soon. Withdrawals will be enabled approximately 24 hours after trading begins or if the project fails the BTR vote.
BTR Voting is available in the Bitrue app, available to download on both Android and iOS, or use the newly launched web version. Just tap on the BTR Vote icon on the homepage, then select the coin that you wish to support. If you want to maximize your rewards and support new projects as much as possible, you can purchase BTR on the Bitrue exchange.