Dear Bitruers,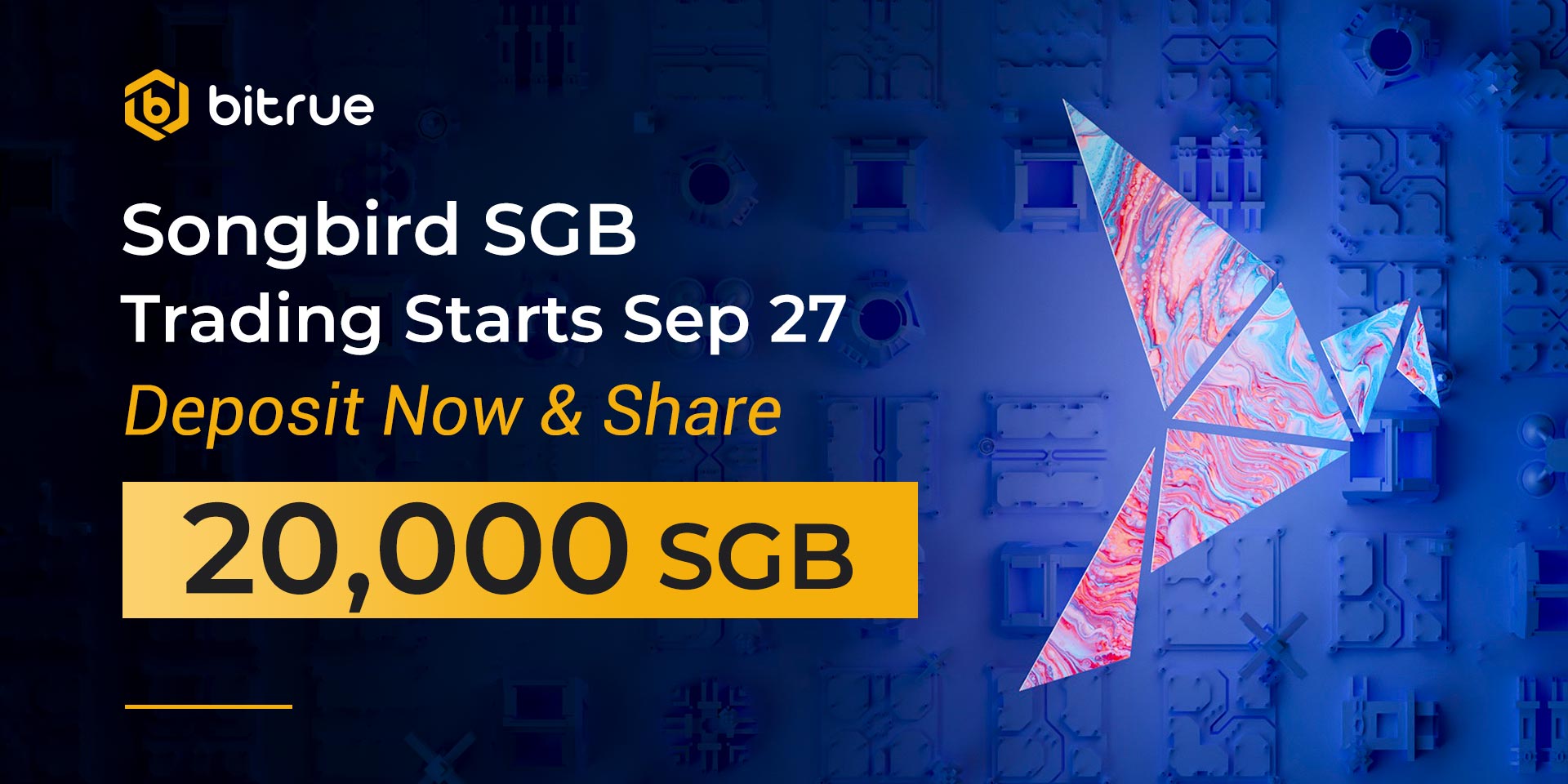 Exciting news - we have just opened up deposits for Songbird SGB from the Flare Networks team! Songbird is the canary network that is acting as a prototype environment for the Spark / Flare token. If Songbird goes well, expect Spark to launch soon afterwards.
Trading for Songbird is expected to go live on September 27th with pairs for both USDT and XRP.
As an extra bonus we are hosting a special event where the first 400 users to deposit SGB to Bitrue will earn an equal share of a 20,000 SGB prizepool! You must deposit a minimum of 50 SGB to qualify, and the deposit must be completed before the end of September 2021.