Dear Bitruers,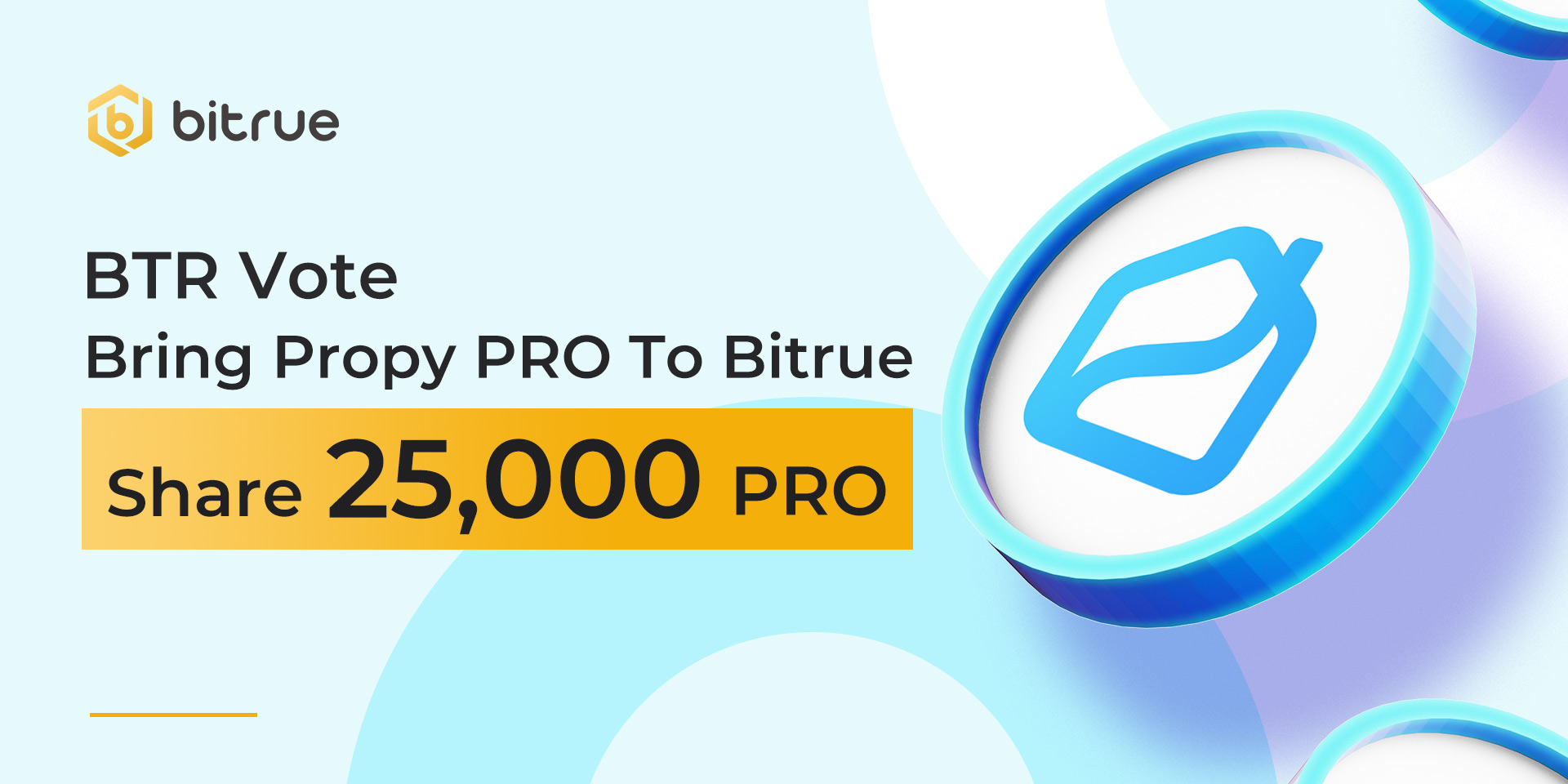 Later today, September 23 at 10:00 UTC, it'll be time to engage in democracy once more, as all the BTR holders out there in the world will be afforded the opportunity to bring Propy PRO to Bitrue using their tokens!
Propy is a real estate NFT which simplifies the entire process of listing and selling a house, including all the legal processes. You can find more information about their goals, team, and technology over on their official website.
If you do decide to vote for Propy to get listed on the Bitrue exchange then you will be able to share rewards of 25,000 PRO! The amount that you receive will be relative to the amount of votes that you cast as well as how long you keep your BTR staked (up to 7 days). To maximize your rewards, buy more BTR and be sure to cast your vote on September 23 at 10:00 UTC.
BTR Voting is available in the Bitrue app, available to download on both Android and iOS, or use the newly launched web version. Just tap on the BTR Vote icon on the homepage, then select the coin that you wish to support.