Dear Bitruers,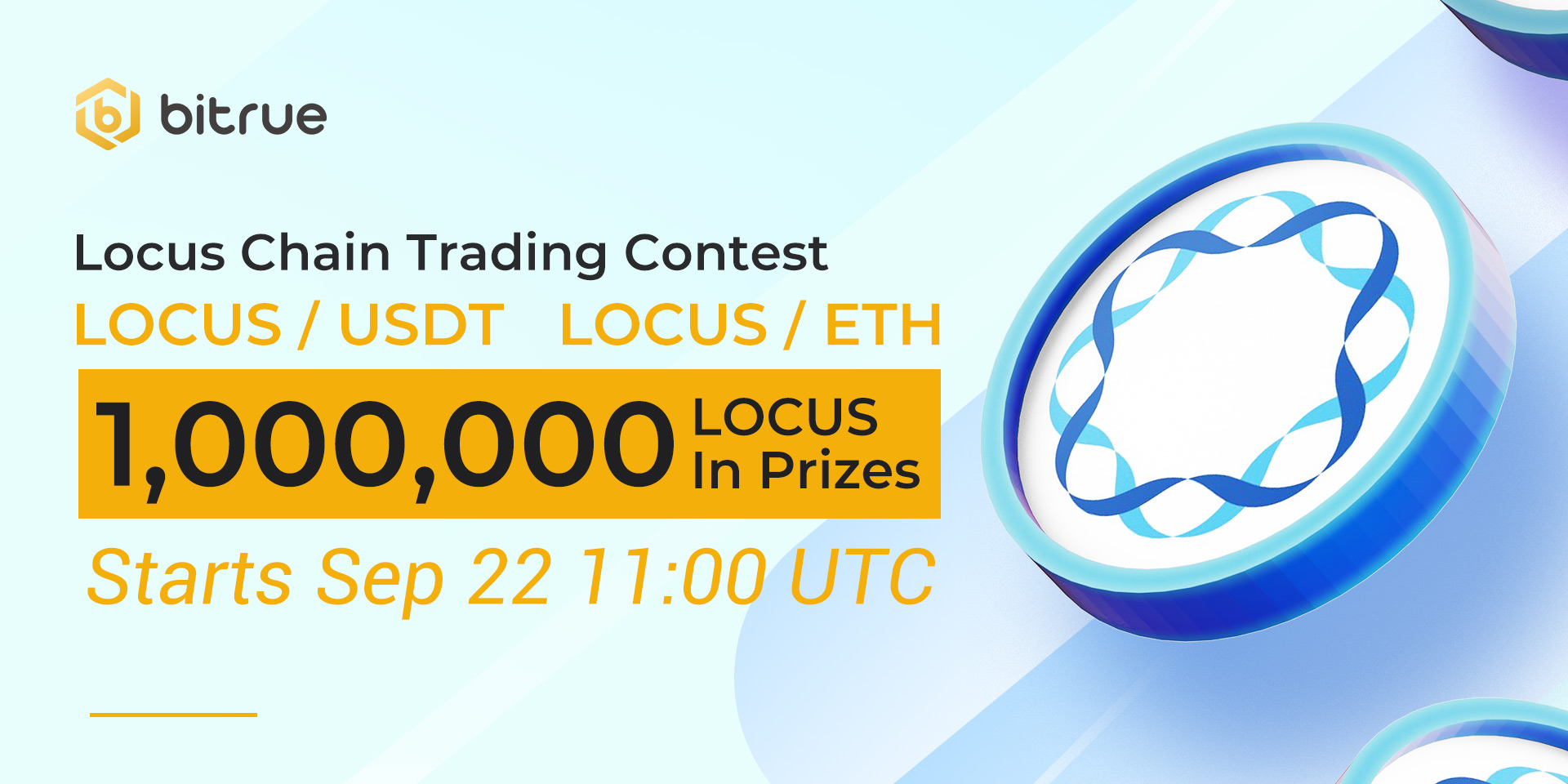 We're bringing a popular token to you today, it's Locus Chain (LOCUS).
Locus Chain reportedly maintains fast processing speeds through a DAG(Directed Acyclic Graph)-based AWTC(Account-Wise Transaction Chain) ledger structure while implementing the Locus BFT consensus algorithm. It claims to have achieved a high degree of decentralization by fairly electing the committee that will participate in the consensus through the Stochastic PoS method for each round.
More information can be found on their official website at https://locuschain.com/.
At the same time we're launching a LOCUS trading contest starting 11:00 UTC on September 22nd! There's a gigantic prize pool of 1,000,000 LOCUS available for the top 100 winners.
Here are the details:
Activity time: 11:00 on September 22, 2021- 11:00 on October 6, 2021 (UTC)
Rules:
During the event, the cumulative Net buying volume should not be less than 100,000 LOCUS

(Net buying volume = buying volume - selling volume, excluding self-buying and self-selling), and the number of transactions should be greater than 3. The top 100 users of

LOCUS

by net purchases will be rewarded with a share of

1,000,000 LOCUS

according to the proportion of net purchases.
Reward calculation:
Net buying volume = buying volume-selling volume

Proportion of net purchases = user net purchases / sum of net purchases of the top 100 users * 100%

Earning coins rewards in the two week = Percentage of users' net purchases * Total prize pool
Users whose net purchases are negative will not be counted and will not be eligible to participate in the share.

During the event, if there is any fraudulent behavior such as malicious swiping, batch registration of small accounts, self-buying and self-selling, mutual knocking, etc, Bitrue will strictly review and disqualify the competition.

The reward will be distributed to the user's Bitrue account within 10 days after the event ends.

Deposits for this coin (ERC20 Network supported) have been enabled already, so existing traders are able to deposit in advance and prepare for when trading opens on a USDT & ETH pair at 11:00 UTC on Sep 22nd. Withdrawals will be enabled approximately 24 hours after trading has begun.