Dear Bitruers,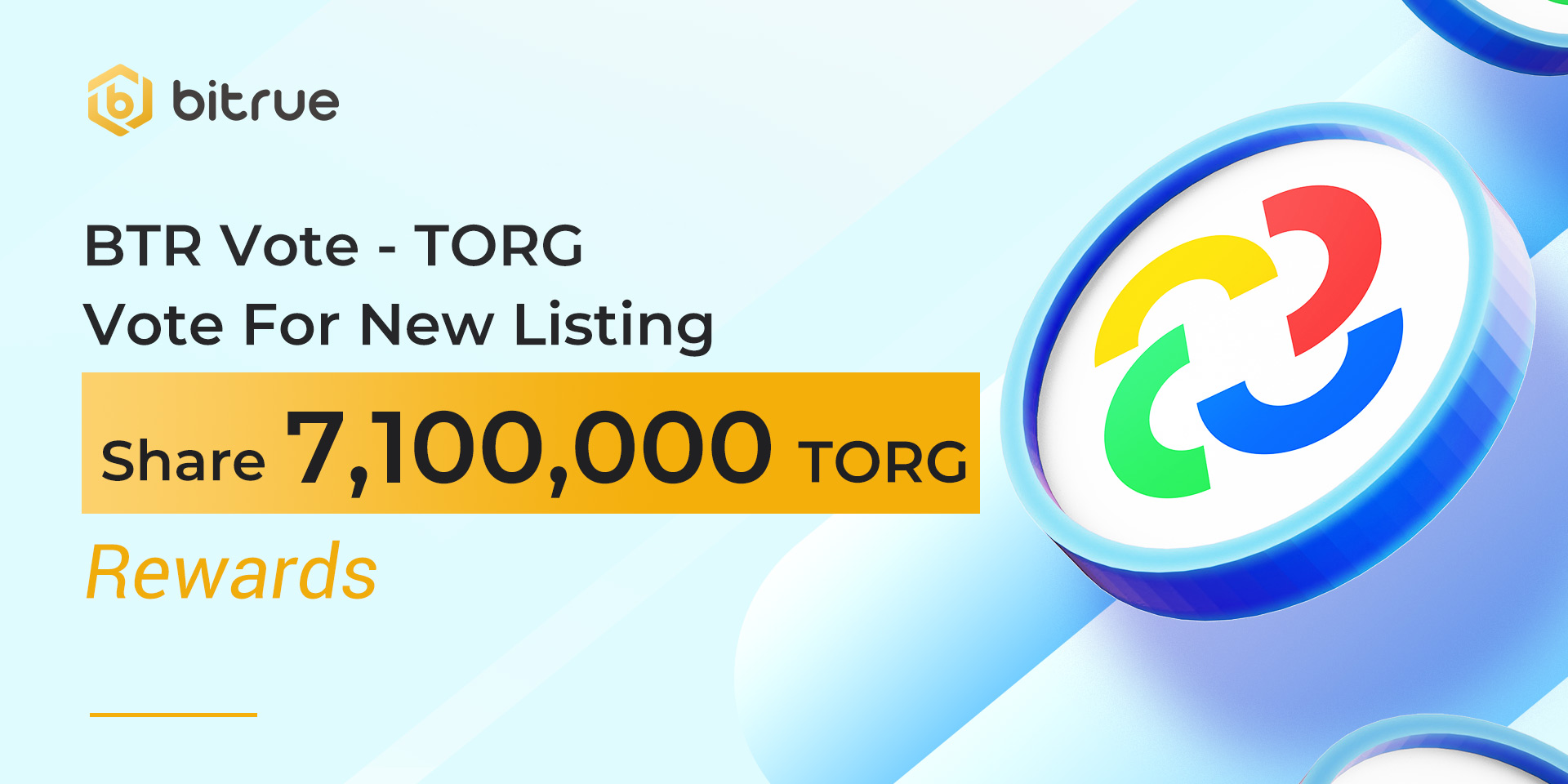 Another opportunity to shape the future is arriving in your lap, as on Sep 23 at 11:00 UTC we will be launching a new round of BTR Voting where you can bring TORG to Bitrue using your BTR holdings!
TORG is driven by a clear sense of mission and a philosophy that connects technology to human liberation and empowerment. It aims to become a truly global and decentralized, yet trusted and futuristic, cryptocurrency.
TORG has been conceived at a higher level than just a technological solution. It has several components that combine to create a cryptocurrency ecosystem that addresses the various tradeoffs that have become the bane of current competitive offerings. In fact, TORG charters blue ocean waters to address the conflicting premises of regulation and decentralization, sustainability and independence, anonymity and security.
When the vote ends, the staking period will begin. For every day that your BTR remains staked you will continue accruing rewards, which will all be paid out in one lump sum at the end of the staking period. You can unfreeze your BTR earlier if you wish, but you will receive fewer rewards as a result. Staking for this coin will last for 7 days, and the total prize pool going out to all participants is 8,500,000 TORG.
Deposits for TORG are available now, and if they win the BTR vote they will start trading with a USDT pair very soon. Withdrawals will be enabled approximately 24 hours after trading begins.
BTR Voting is available in the Bitrue app, available to download on both Android and iOS, or use the newly launched web version. Just tap on the BTR Vote icon on the homepage, then select the coin that you wish to support. If you want to maximize your rewards and support new projects as much as possible, you can purchase BTR on the Bitrue exchange.