Dear Bitruers,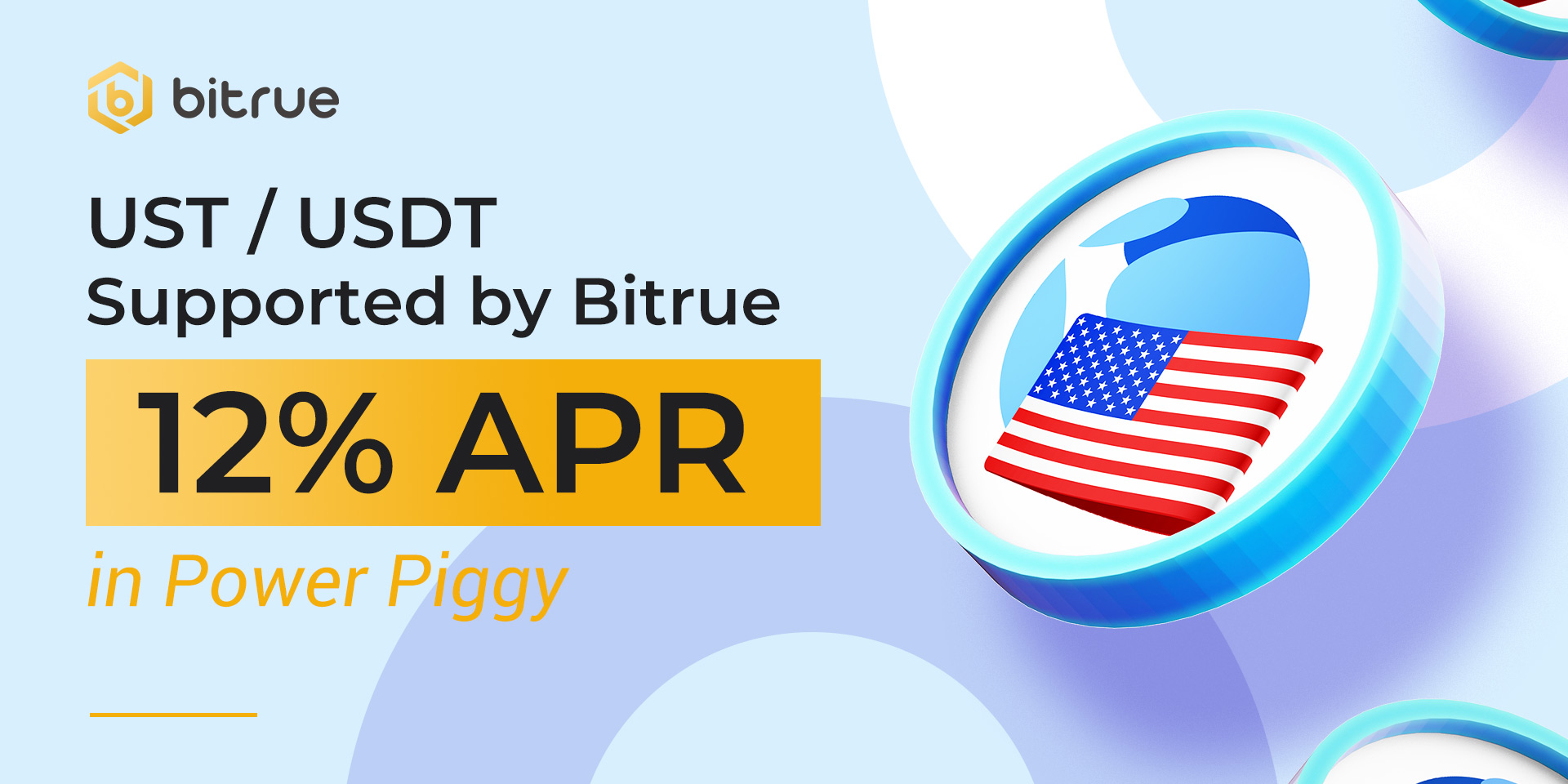 We know some users are waiting for this great project! Bitrue has just added new support for the UST token!
TerraUSD is the first decentralized stablecoin that is scalable, yield bearing and interchain. More information can be found on their official website.
Deposits for UST are open NOW, you can get prepared for trading in advance. We will open up a USDT trading pair for UST today at 10:00 UTC. Withdrawals will be enabled approximately 24 hours after trading begins.
To celebrate this news we have a special opportunity to take part in our lockup investments coming! Starting on September 17th at 16:00 UTC, lock your UST to get 12% APR. As always, it WILL sell out fast, so make sure you buy your UST in advance and be ready to invest the moment it goes live. You'll be able to find the opportunity listed on the Power Piggy page.
We'll have more exciting news of interest to UST enthusiasts coming very soon!