Dear Bitruers,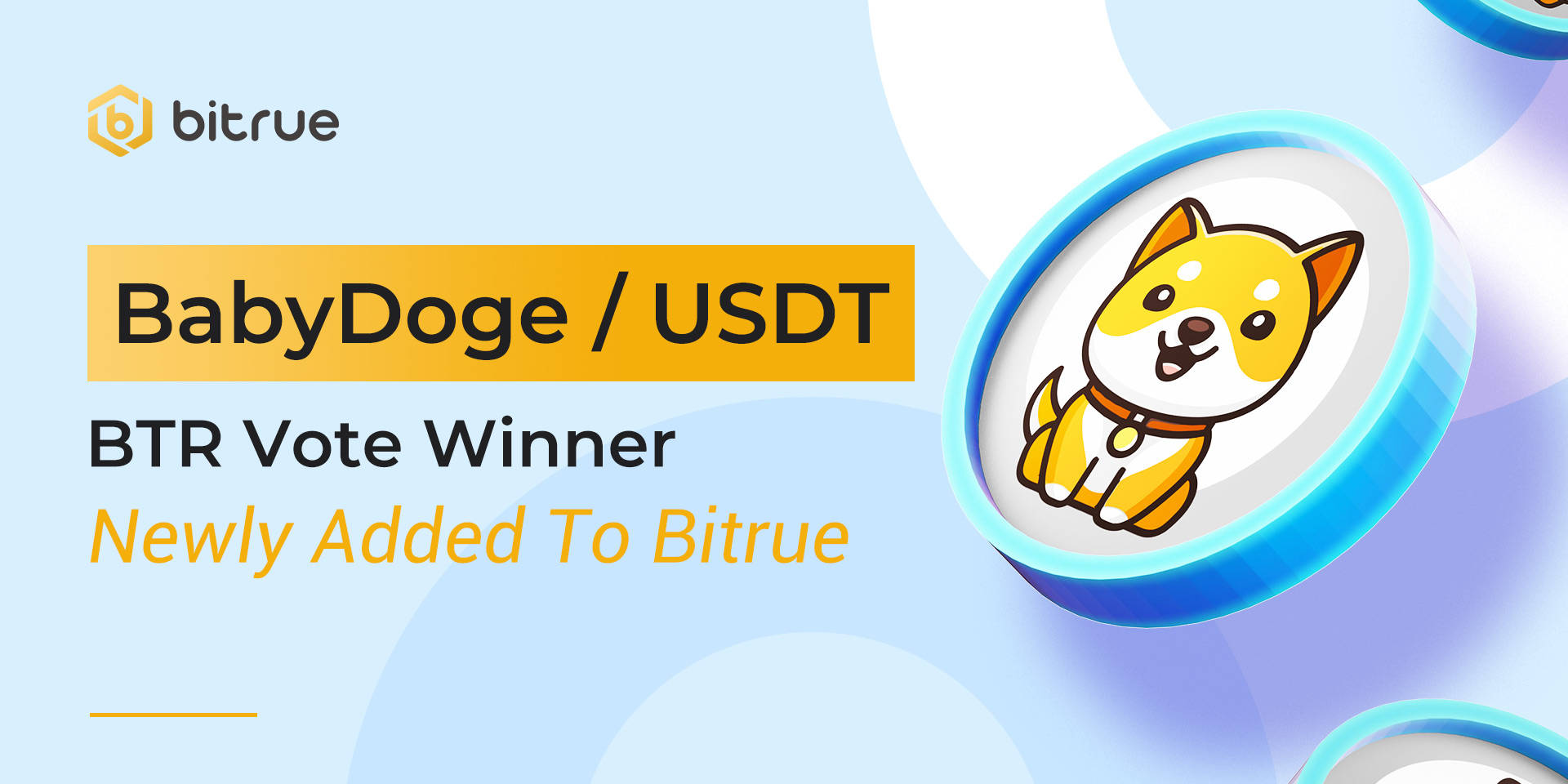 After successfully passing through our BTR Vote process, Baby Doge Coin (BabyDoge) is coming to Bitrue today!
Baby Doge Coin has learned a few tricks and lessons from his meme father, Doge. A new crypto birthed by fans of the Doge Coin online community. Baby Doge seeks to impress his father by showing his new improved transaction speeds & adorableness. He is hyper-deflationary with static reflection that rewards holders, so more baby doge coins are being automatically added to your wallet each transaction. Simply love, pet, and hold as 5% from each transaction is automatically redistributed to baby doge holders.
More information can be found on their official website here.
Deposits for this coin (BEP20 Network Supported) have already been enabled, so if you are an existing holder of this coin you can deposit now and be ready for when trading starts on a USDT pair soon. Withdrawals for this coin will be enabled approximately 24 hours after trading begins.