Dear Bitruers,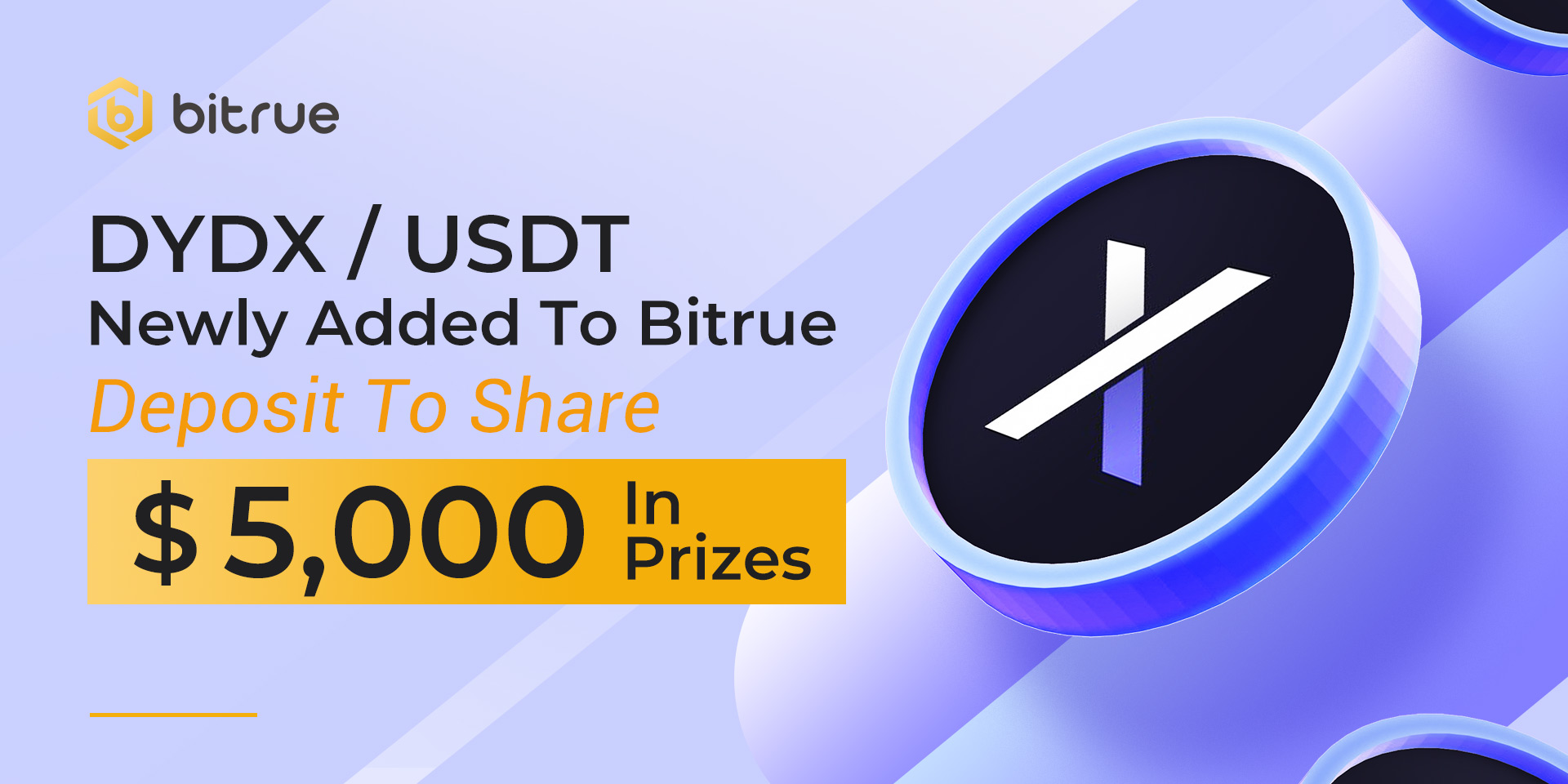 We're bringing a popular token to you today, it's dYdX (DYDX).
DYDX is a governance token that allows the dYdX community to truly govern the dYdX Layer 2 Protocol. By enabling shared control of the protocol, DYDX allows traders, liquidity providers, and partners of dYdX to work collectively towards an enhanced Protocol.
We are also holding a deposit contest where you can win up to $500, details below.
Activity time:
04:00 September 9, 2021 UTC- 04:00 September 16, 2021 UTC
Rules:
1. Top three winners award
The top three net depositors will receive the following rewards:
1st $500 in DYDX
2nd $300 in DYDX
3rd $200 in DYDX

2. Active Participation Award
Within one week after the opening of DYDX deposits, users who successfully depositDYDX DYDX from an external address to the platform will be ranked according to their net deposit volume. Among them, the 4th to 103rd users will equally share a total of USD $4000 in DYDX rewards. Users with negative net deposits will not participate in sharing.

Reward calculation:
Net deposit volume = deposit volume-withdrawal volume

3. Snapshots will be taken randomly within 1 hour before the end of the event.

4. The reward will be distributed to the user's Bitrue account within 10 days after the event ends.
We have enabled deposits for this coin in advance, so that any existing holders can deposit and get ready for trading. Trading will initially be available with USDT, and withdrawals will be enabled approximately 24 hours after trading begins.