Dear Bitruers,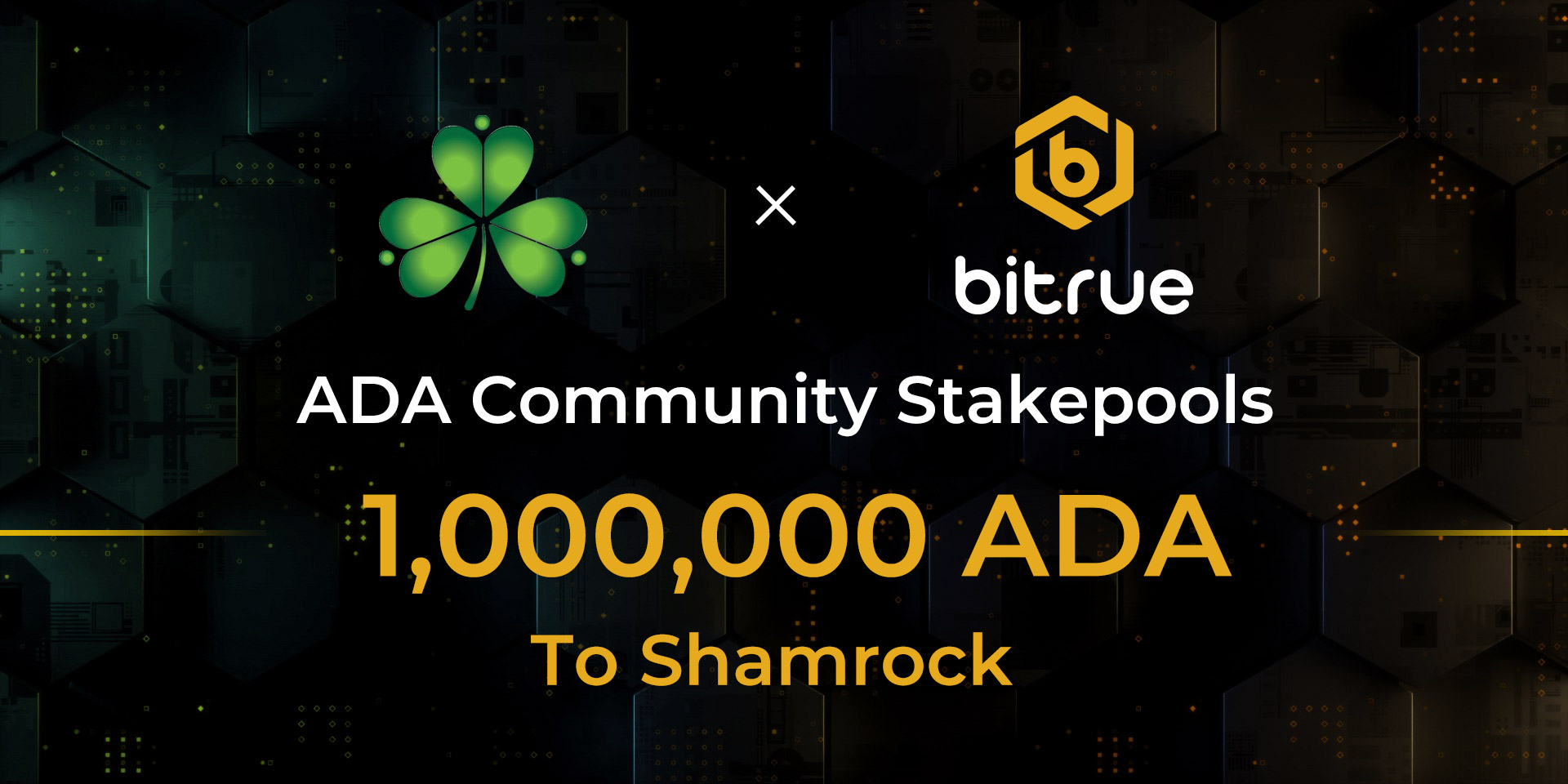 We have just completed our second round of staking into a Cardano ecosystem community staking pool. This time we are very happy to support the Shamrock SHA pool with a contribution of 1,000,000 staked ADA!
Shamrock Pool is entirely run by Paddy, who is also a leading contributor to the projects Poolpeek.com, an explorer for Cardano stake pools, as well as BuildingOnCardano.com, a website where you can browse information on the hundreds of projects that are involved with the Cardano blockchain. We are honored to be working with such a trusted and valuable community member!
In the future Bitrue will continue to support further community stakepools, as they contribute to the valuable decentralization process that keeps Cardano strong.
Previously Bitrue has also delegated 1,000,000 ADA to the 1LOVE stakepool. You can find more information about that, as well as an FAQ about staking, right here.
The rewards that we receive from staking this ADA will be channeled towards Power Piggy. If you stake your ADA on Power Piggy today you can earn 3.6% interest with daily payouts and no strings attached.