Dear Bitruers,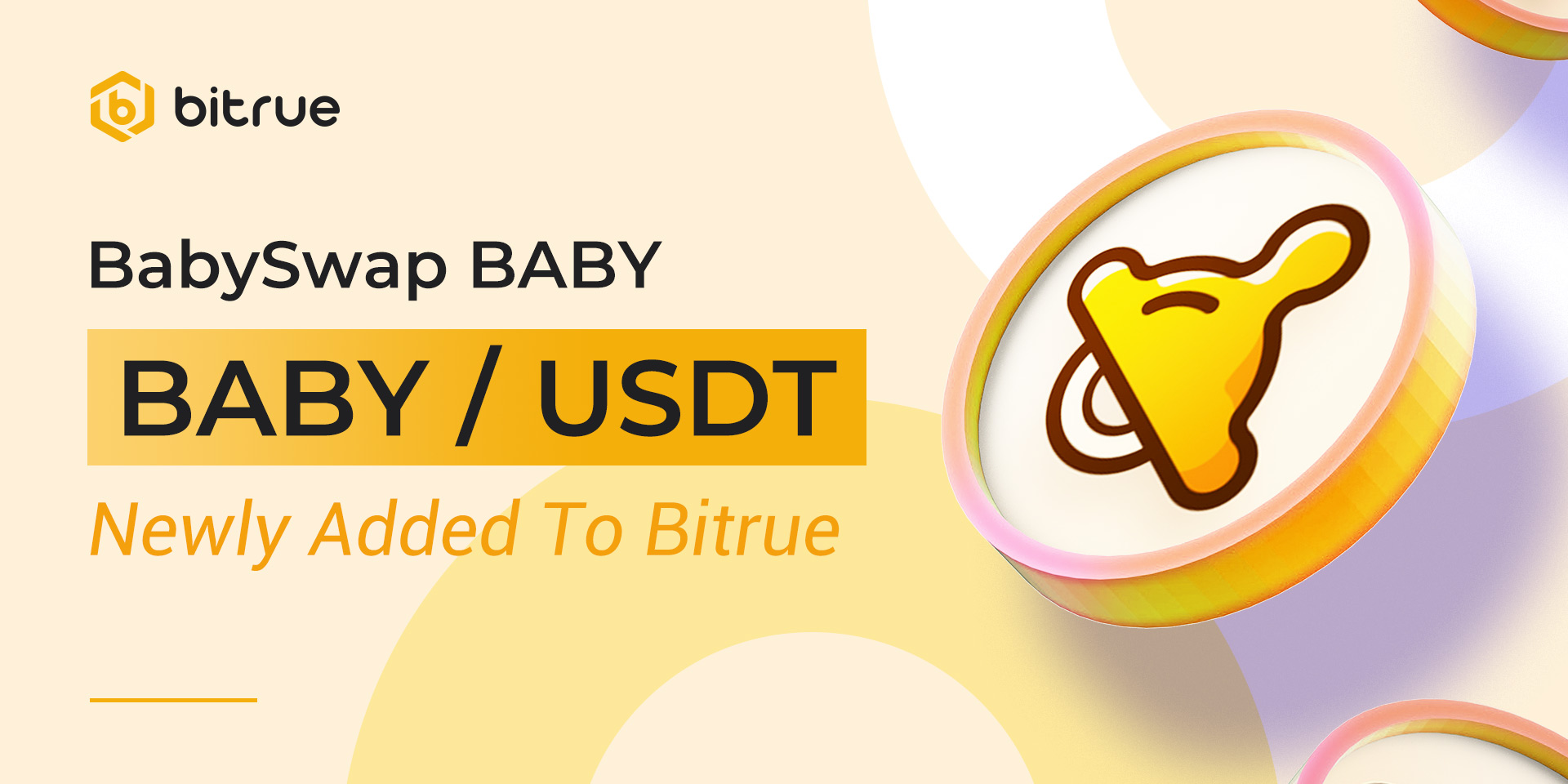 We are bringing a popular DEX token to you, it's BabySwap! Welcome to Bitrue!
BabySwap is the best AMM + NFT decentralized exchange for newborn projects on Binance Smart Chain, providing a more friendly trading experience and better project support.
You will find potential baby projects on BabySwap early and accompany them to grow up to 'rock stars' through trading, farming, bottling, etc. Also, you will get free BABY by trade mining.
You will find the best support on BabySwap, including growth fund, arbitrage support, entertaining activities, resource connection, friendly display, etc.
More information can be found on their official website at https://home.babyswap.finance
Deposits for this coin (on the BEP20 Network) have been enabled already, so existing traders are able to deposit in advance and prepare for when trading opens on a USDT pair soon. Withdrawals will be enabled approximately 24 hours after trading has begun.