Dear Bitruers,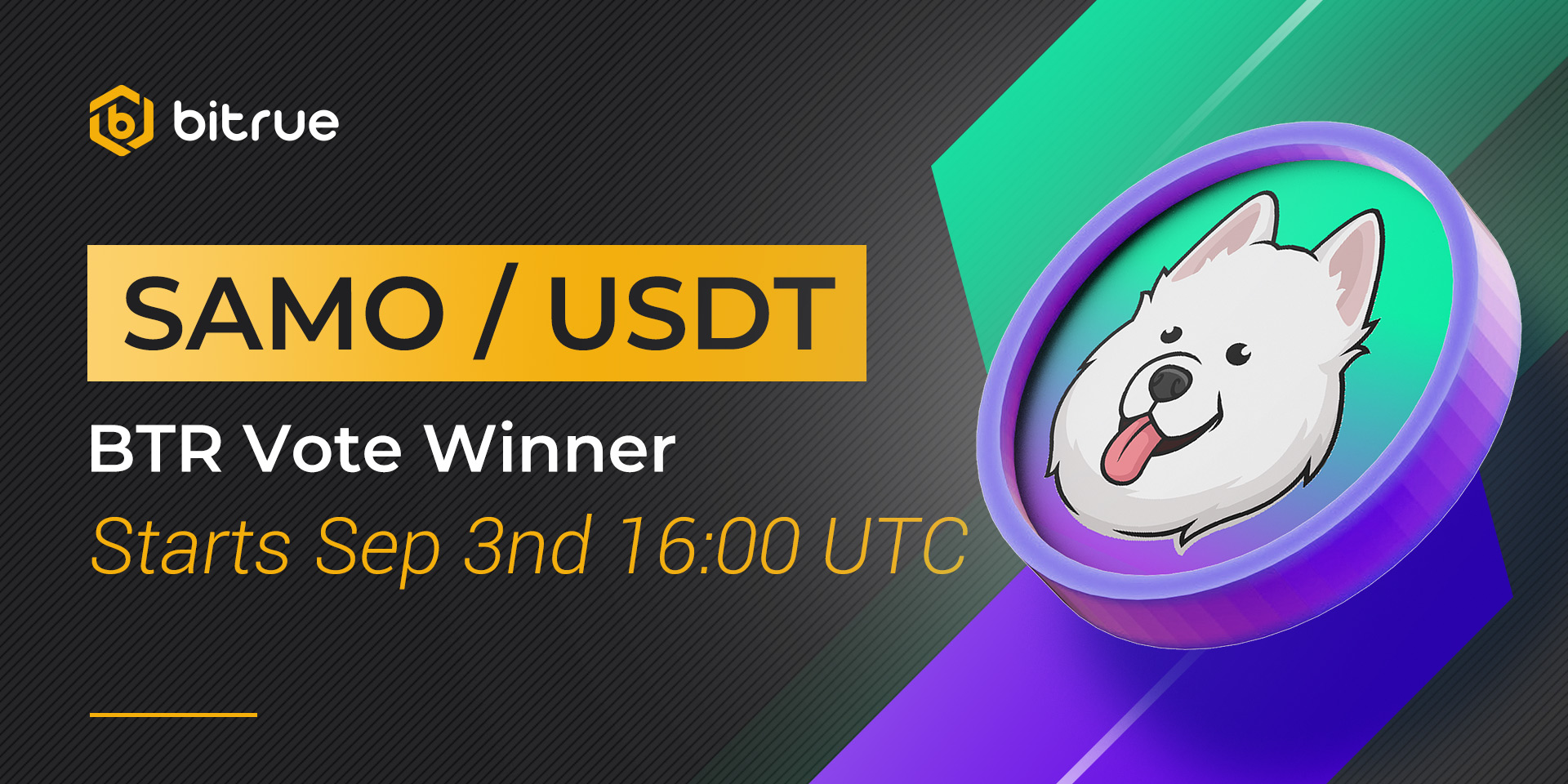 After successfully passing through our BTR Vote process, SAMO is coming to Bitrue today!
Samoyedcoin (SAMO) is Solana's memecoin, aiming to be community-owned and fun. It was inspired by Dogecoin, Sam Bankman-Fried (CEO of Alameda Research and FTX) and Anatoly Yakovenko (co-founder of Solana), hence the choice of the dog breed samoyed, bringing these two giants together. It aims to help grow Solana's ecosystem by appealing beyond its core, mostly composed of highly technological coins.
More information can be found on their official website here.
Deposits for this coin have already been enabled, so if you are an existing holder of this coin you can deposit now and be ready for when trading starts on a USDT pair at 16:00 UTC on September 3rd. Withdrawals for this coin will be enabled approximately 24 hours after trading begins.