Dear Bitruers,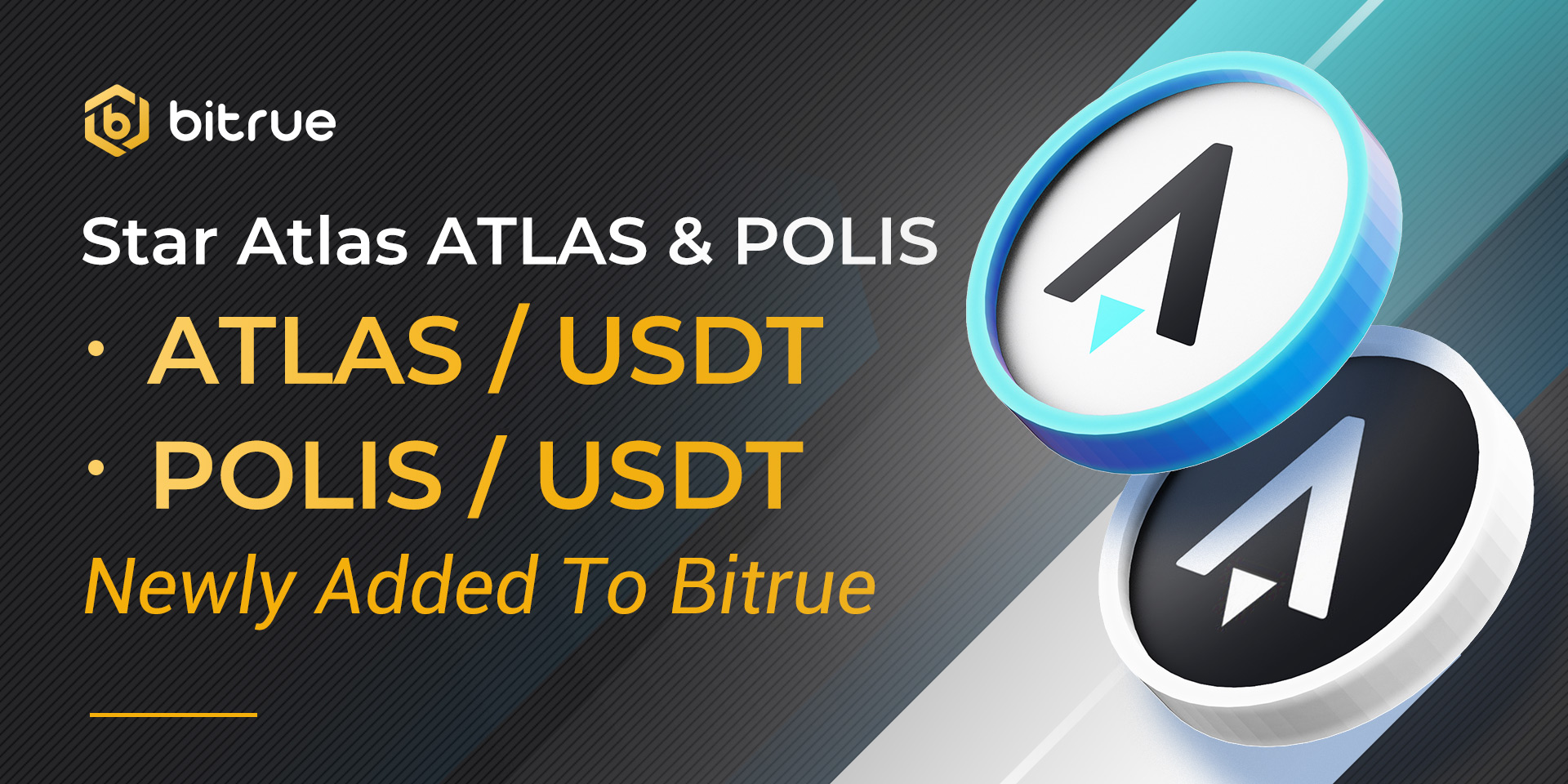 We are bringing another popular gaming token to you, it's Star Atlas! Welcome to Bitrue!
This is a grand strategy game of space exploration, territorial conquest, political domination, and more.
Star Atlas is a massively-multiplayer online metaverse. In the distant future, three galactic factions have emerged, in an ongoing struggle for resources, territorial conquest, and political domination. Players can join a faction, directly influence the course of the metaverse, and earn real-world income for their contributions.
ATLAS will serve as the native in-game currency within Star Atlas. It is the lubricant of the metaverse. Players will initially leverage ATLAS to acquire digital assets such as ships, crew, components, land, and equipment. However, as in any real economy, a financial system is necessary to facilitate commerce. Whether it be through NPC merchants, or direct peer-to-peer transactions, ATLAS is the unit of account to execute operational requirements.
Operating a business is challenging. Managing resources will require critical strategic decision making. Players seeking the monetary rewards available ingame will need to carefully balance their operating expenses against income derived. Operating expenses, such as personnel for mining equipment, fuel for ships, and repairs for damages will all need to be paid in ATLAS. It will also serve as the predominant currency within the NFT marketplace.
POLIS is a multifunctional governance token, with applications both in-game and in directing real world economic policy.
More information can be found on their official website at https://staratlas.com
Deposits for this coin (on the SLP Network) have been enabled already, so existing traders are able to deposit in advance and prepare for when trading opens on a USDT pair soon. Withdrawals will be enabled approximately 24 hours after trading has begun.