Dear Bitruers,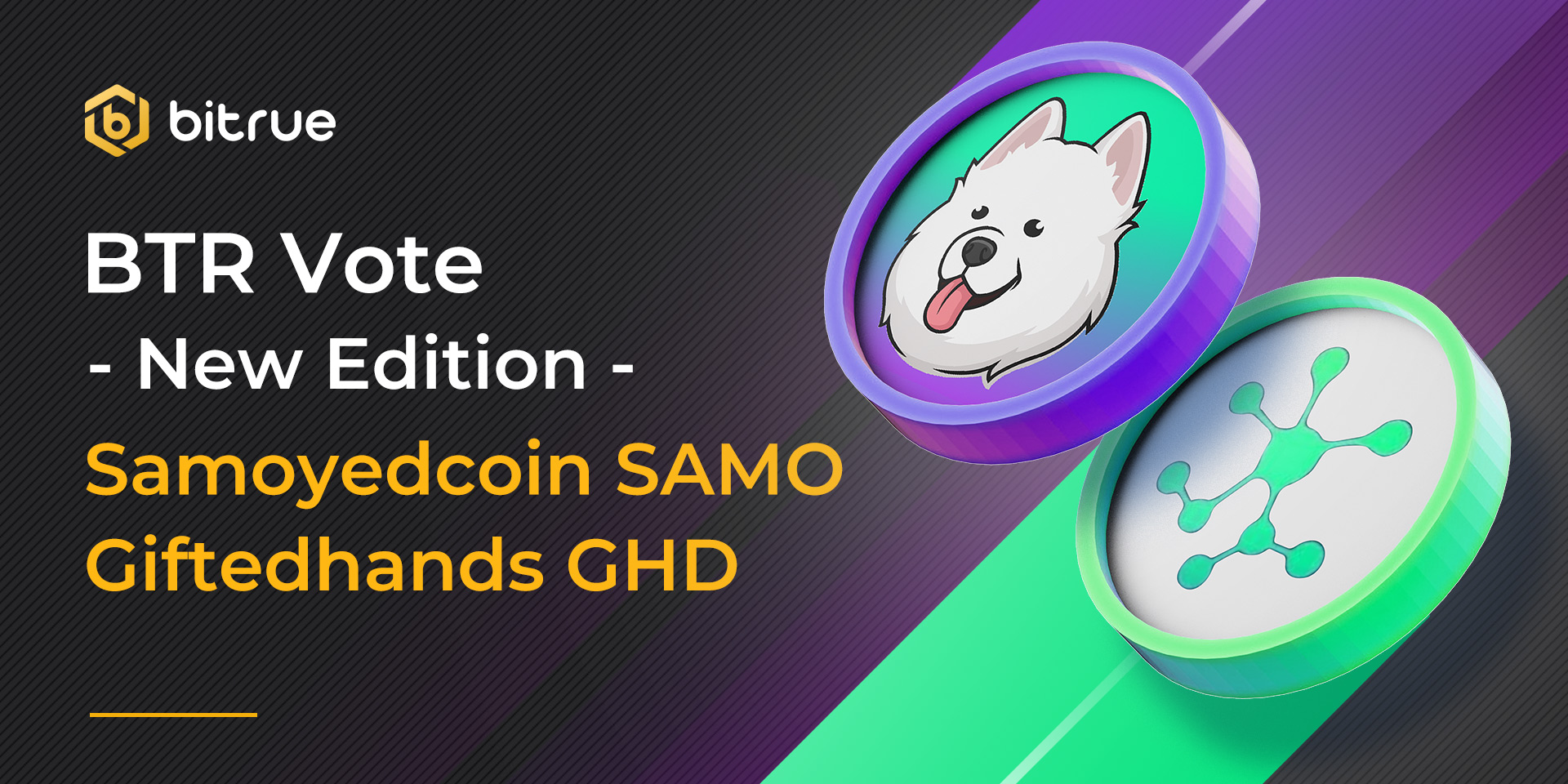 Starting today, September 1st at 11:00 UTC, we will have a new round of BTR Voting going live, with staking rewards for the coin(s) that you vote for.
These two projects that you can support are:
Samoyedcoin (SAMO) is Solana's memecoin, aiming to be community-owned and fun. It was inspired by Dogecoin, Sam Bankman-Fried (CEO of Alameda Research and FTX) and Anatoly Yakovenko (co-founder of Solana), hence the choice of the dog breed samoyed, bringing these two giants together. It aims to help grow Solana's ecosystem by appealing beyond its core, mostly composed of highly technological coins.
GHD (Giftedhands) offers solutions to constant issues in payment to our freelancers developers, with quick payments to maximize everyone's efficiency.
If you believe these projects are worthy of being listed on Bitrue, then make sure you pledge your BTR in support. To do this, look for the BTR Vote icon on your Bitrue app (available on both Android and iOS), or use the newly launched web version.
Starting at 11:00 UTC today you will be able to use the BTR in your account to stake as support. The voting process will last for 24 hours, and in total 4 million BTR will need to be collectively staked by the community for the voting proposal of an individual coin to be successful.
Are you an official representative of a coin project and wish to take part in BTR Voting? If you're successful you'll receive a fast-track listing and a full marketing push from Bitrue. Sign up here and our team will get in contact with you.