Dear Bitruers,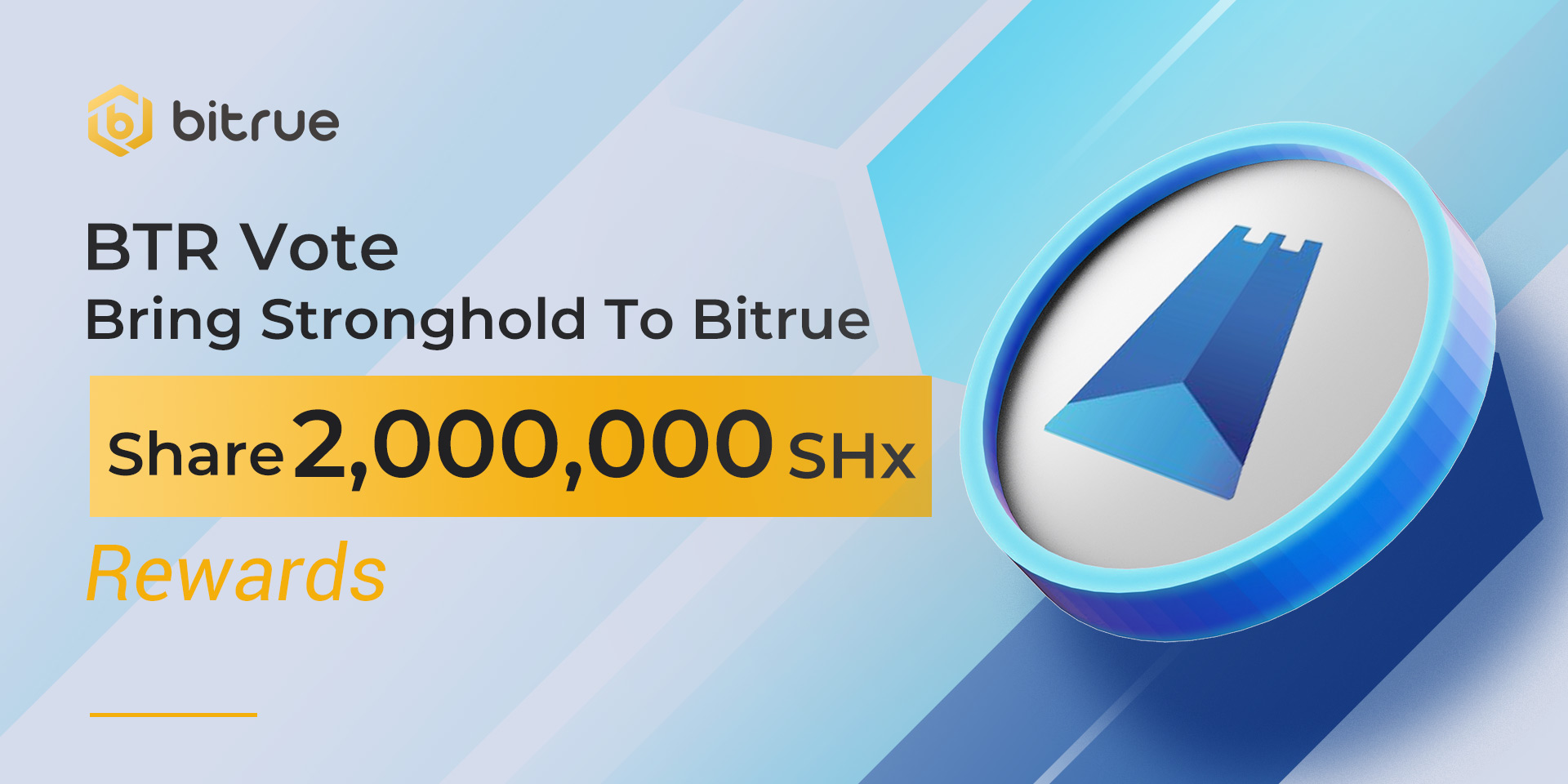 We're continuing on strong with our BTR Vote feature, where the most important decisions about Bitrue's future are decided by the supporters with the biggest stake in Bitrue's success.
We are pleased to announce that starting on August 25 at 12:00 UTC, Stronghold SHx will enter into the BTR Vote!
Stronghold is a cross-chain payment solution built on the Stellar XLM chain. Interestingly, it has also been the recipient of RippleX (formerly Xpring) funding, which is the investment fund set up by the XRP creators Ripple.
Voting to bring Stronghold to Bitrue will not only help govern Bitrue's listings, but will also grant you entry into the Staking Rewards for this coin. Should the coin be successfully listed, then for the following seven days after the vote has concluded your BTR will be steadily earning you part of a 2 million SHx reward pool. You can keep your BTR staked for the full 7 days to maximize rewards, or take it out at any time to forfeit future rewards but free up your BTR. Any rewards generated in this way will be delivered in one lump sum at the end of the process.
| | | | | |
| --- | --- | --- | --- | --- |
| Staked Coin | Cap* | APY | Reward Coin | Reward Amount |
| BTR | 4,000,000 | 210% | SHx | 2,000,000 |
*Note: The cap is not fixed, and the numbers provided above are only an estimate.
If you believe this project is worthy of being listed on Bitrue, then make sure you pledge your BTR in support. To do this, please make sure you have downloaded the Bitrue app on your phone (available on both Android and iOS), then look for the BTR Vote icon on the front page. Starting tomorrow, August 25 at 12:00 UTC you will be able to use the BTR in your account to stake as support. The voting process will last for 24 hours, and in total 4 million BTR will need to be collectively staked by the community for the voting proposal to be successful.
Are you an official representative of a coin project and wish to take part in BTR Voting? If you're successful you'll receive a fast-track listing and a full marketing push from Bitrue. Sign up here and our team will get in contact with you.