Dear Bitruers,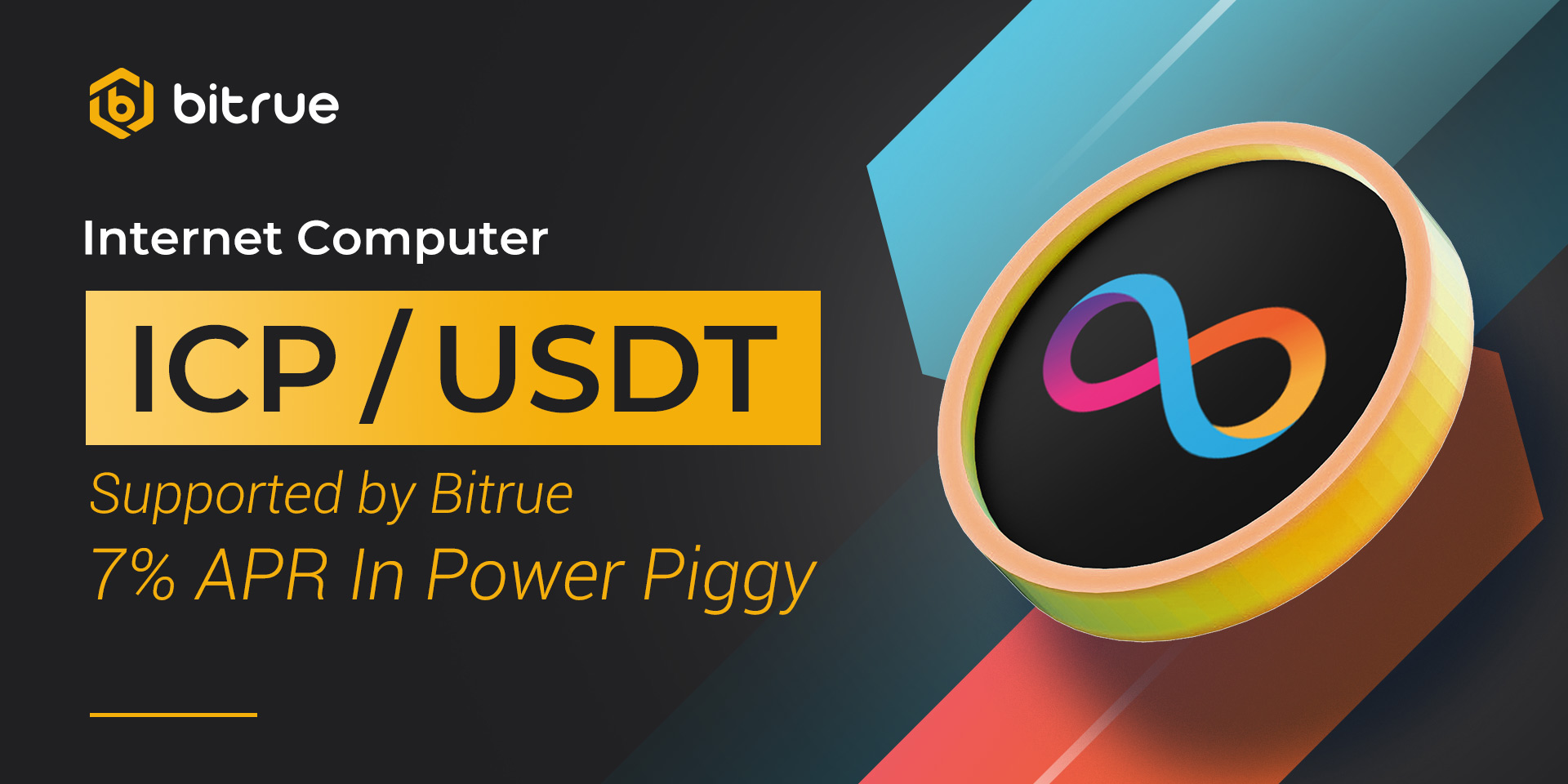 A huge number of users in our community are waiting for this great project. Bitrue has just newly added support for the ICP (Internet Computer) token! We're also starting things out with an opportunity to invest at 7% APR in in Power Piggy.
The Internet Computer is the world's first blockchain that runs at web speed with unbounded capacity. It also represents the third major blockchain innovation, alongside Bitcoin and Ethereum — a blockchain computer that scales smart contract computation and data, runs them at web speed, processes and stores data efficiently, and provides powerful software frameworks to developers.
By making this possible, the Internet Computer enables the complete reimagination of software — providing a revolutionary new way to build tokenized internet services, pan-industry platforms, decentralized financial systems, and even traditional enterprise systems and websites.
More information can be found on their official website.
Deposits for ICP (ICP Network Supported) are open NOW, so you can get prepared for trading in advance. We will open up a USDT trading pair for ICP on August 20th at 10:00 UTC. Withdrawals will be enabled approximately 24 hours after trading begins.
To celebrate this news we have a special opportunity to take part in our lockup investments coming! Starting on August 20th at 16:00 UTC, lock your ICP to get 7% APR. As always, it WILL sell out fast, so make sure you buy your ICP in advance and be ready to invest the moment it goes live. You'll be able to find the opportunity listed on the Power Piggy page.
We'll have more exciting news of interest to the ICP community coming very soon!