Dear Bitruers,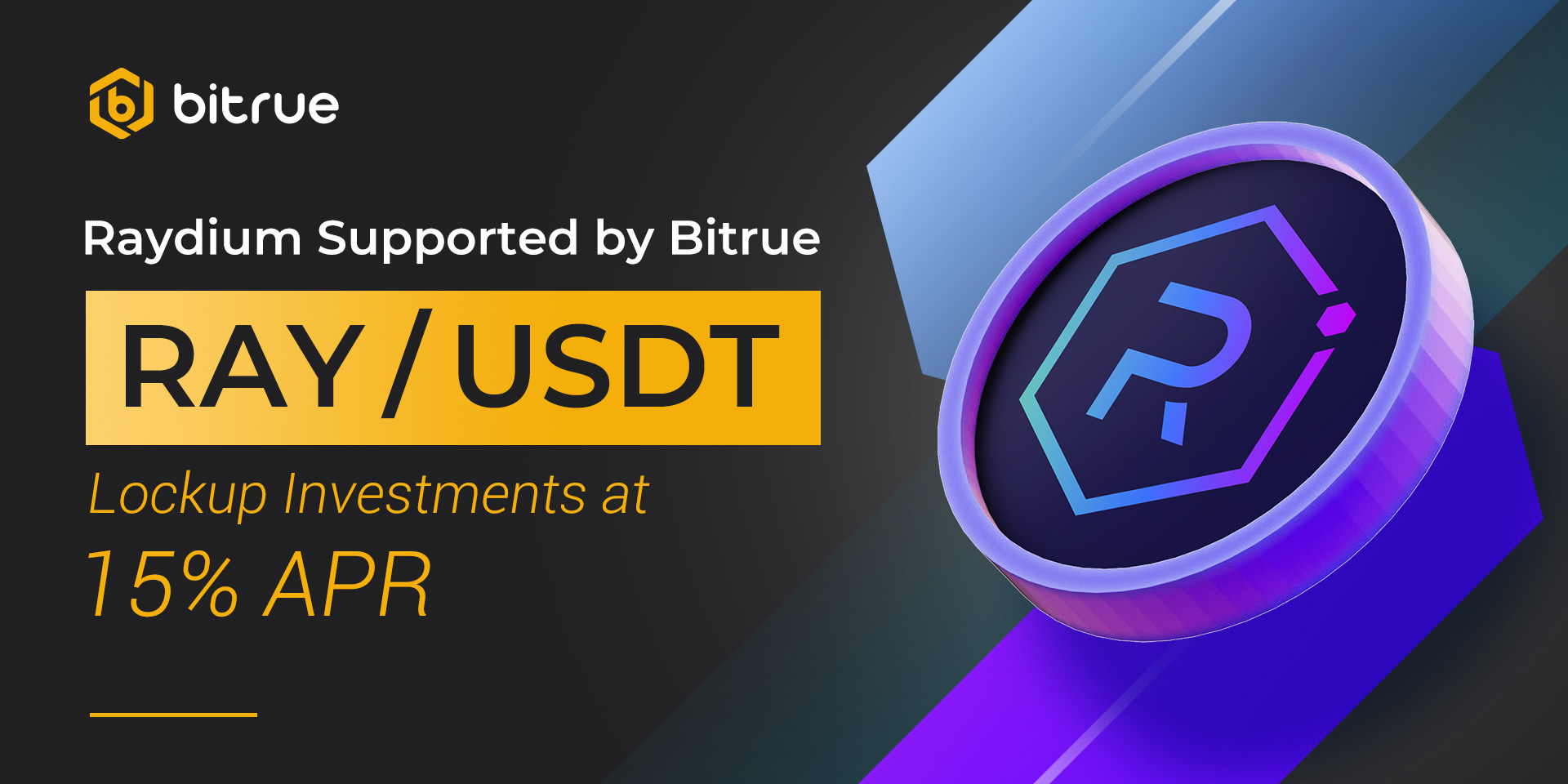 We know a lot of users are waiting for this great project powered by Solana, Bitrue has just newly added support for the RAY (Raydium) token! We're also starting things out with an opportunity to invest at 15% APR in our lockup investments.
Raydium is an automated market maker (AMM) and liquidity provider built on the Solana blockchain for the Serum decentralized exchange (DEX). Unlike any other AMMs, Raydium provides on-chain liquidity to a central limit orderbook meaning that funds deposited into Raydium are converted into limit orders which sit on Serum's orderbooks. This gives Raydium LPs access to all of Serum's order flow as well as their existing liquidity.
More information can be found on their official website.
Deposits for RAY (SOLANA Network Supported) are open NOW, you can get prepared for trading in advance. We will open up a USDT trading pair for RAY on August 19th at 11:00 UTC. Withdrawals will be enabled approximately 24 hours after trading begins.
We will be launching a special round of lockup investments for RAY, beginning on August 20th at 02:00 UTC. This opportunity is extra special as the interest rate on offer is a sky-high 15%!
When the cap opens you will only have a maximum of 48 hours to get your funds invested, however the total available cap will be LIMITED and may sell out early! If you do intend to invest we would recommend getting ready to put your funds in the moment it opens. The minimum that can be invested is 50 RAY, and the investment period will be for 30 days.
Head on over to the Power Piggy right now to see how it all works, and purchase RAY on the Bitrue exchange tomorrow so that you have everything ready for when the lockup cap opens on August 20th.