Dear Bitruers,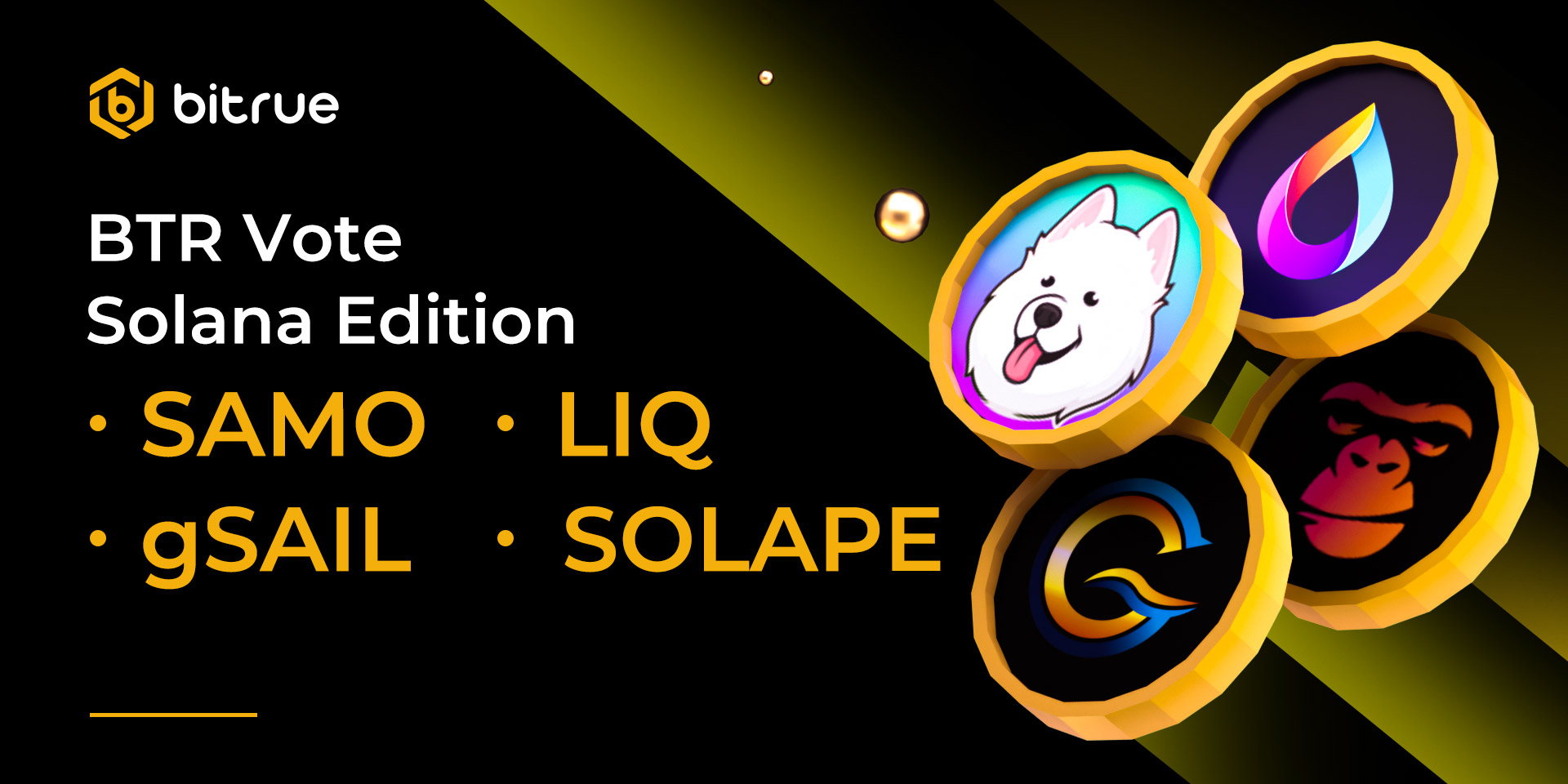 Starting tomorrow, August 12th at 12:00 UTC, we will have a new round of BTR Voting going live, this time dedicated exclusively to the exciting and burgeoning Solana ecosystem!
We have identified four projects who are bulding Solana SPL tokens who we would be proud to feature on Bitrue, but these days we're not the ones who decide which coins come to the Bitrue exchange - you are.
If you want to support any of these four tokens and see them trading on Bitrue, you will need to stake your BTR to make it a reality. In total a project will need a cumulative total of 4,000,000 BTR staked in support from the entire community within 72 hours. Make sure you tell your friends to show their support!
The four projects that you can support are, in no particular order:
Samoyedcoin SAMO, an ambassador meme token helping people learn about Solana
SolanaSail's gSAIL, the governance token behind SolanaSail
LIQ Protocol LIQ, an on-chain decentralized liquidation engine
SolAPE Token SOLAPE, a social coin developing support for games, NFTs, and more
If you wish to support these tokens you will need to download the Bitrue app, available on Android and iOS. You'll also need to hold BTR in your Bitrue account, which can be purchased on the Bitrue exchange with all of our base pairs. When the vote goes live on the 12th at 12:00 UTC you can tap the BTR Vote icon on the homepage to get started. Check here for more instructions.
Unlike before, there will be no staking rewards for participating in this vote, your support will be purely for the love of these projects.
If you are an official team member of a coin project and you'd like to see your coin join the BTR Vote to receive a listing on Bitrue, please fill out this form. We would love to hear from you!