Dear Bitruers,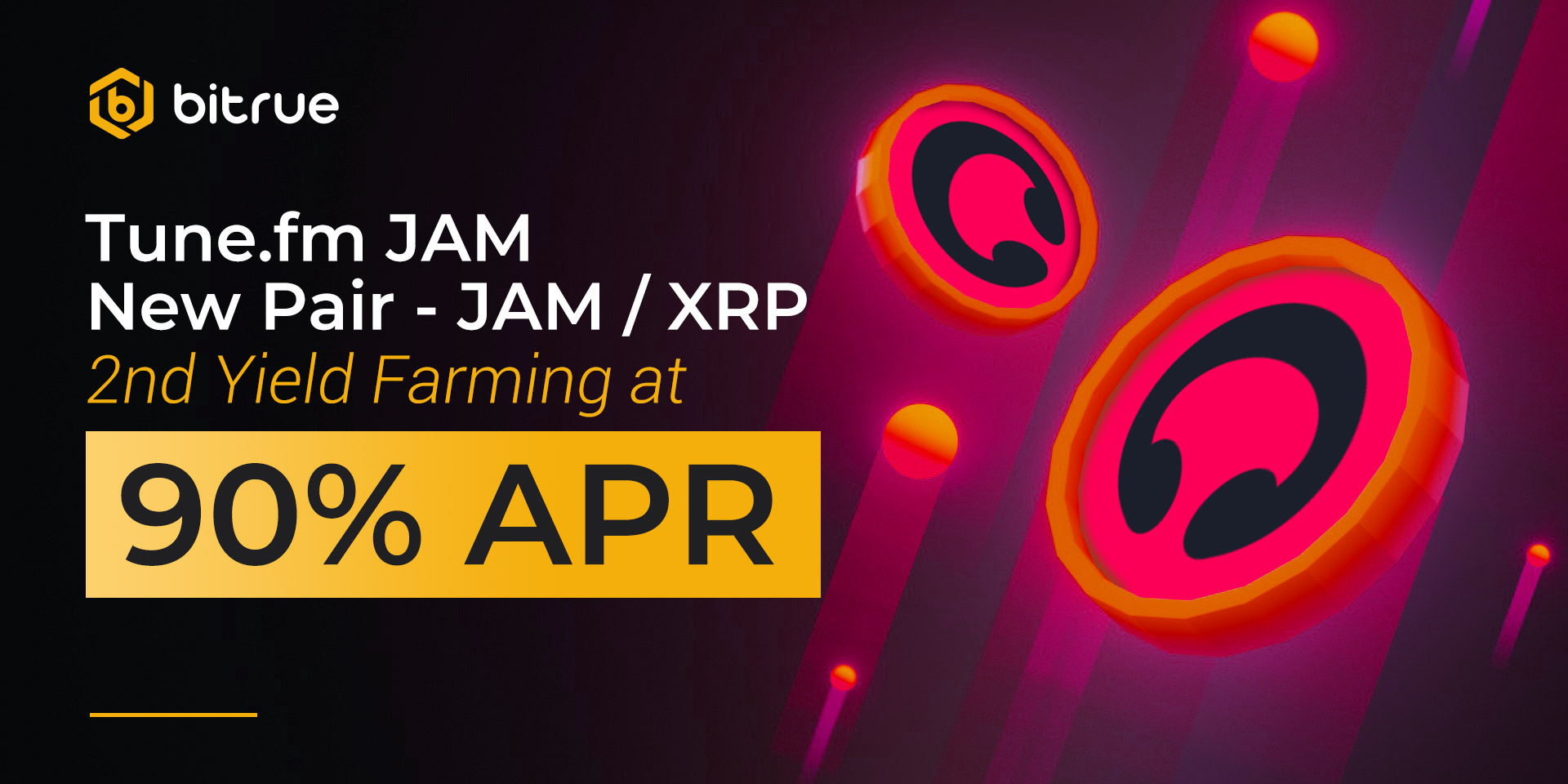 The community's response to JAM so far has been overwhelmingly positive, we are thrilled to be working with such a warmly received project! We will open the new pair - JAM / XRP for community of JAM , Starting on August 12th at 10:00 UTC.
To continue our support for JAM we are very happy to announce that we will be opening a round of DeFi Yield Farming for this coin.
We will be hosting a brand new round of DeFi investments for JAM starting on August 12th at 12:00 UTC!
And we are very pleased to be working with Tune.fm to bring our communities a chance to receive returns of up to 90% APR.
This round will have two pools opening, both of them rewarding JAM. The details are as follows:
| | | | | |
| --- | --- | --- | --- | --- |
| Time (UTC) | Invested Coin | Cap | Returned Coin | APR |
| August 12 12:00 | JAM | 10,000,000 | JAM | 90% |
| August 12 12:00 | BTR | 3,000,000 | JAM | 50% |
The farming period will be for a full 7 days, and there will also be preparation and distribution periods at the beginning and end of the investment.
Yield Farming is only available on the Bitrue app, which can be downloaded from Google Play and the iOS App Store. Just look for the DeFi section on the front page, and make sure you turn up at 12:00 UTC on August 12 as these investments often sell out extremely quickly.