Dear Bitruers,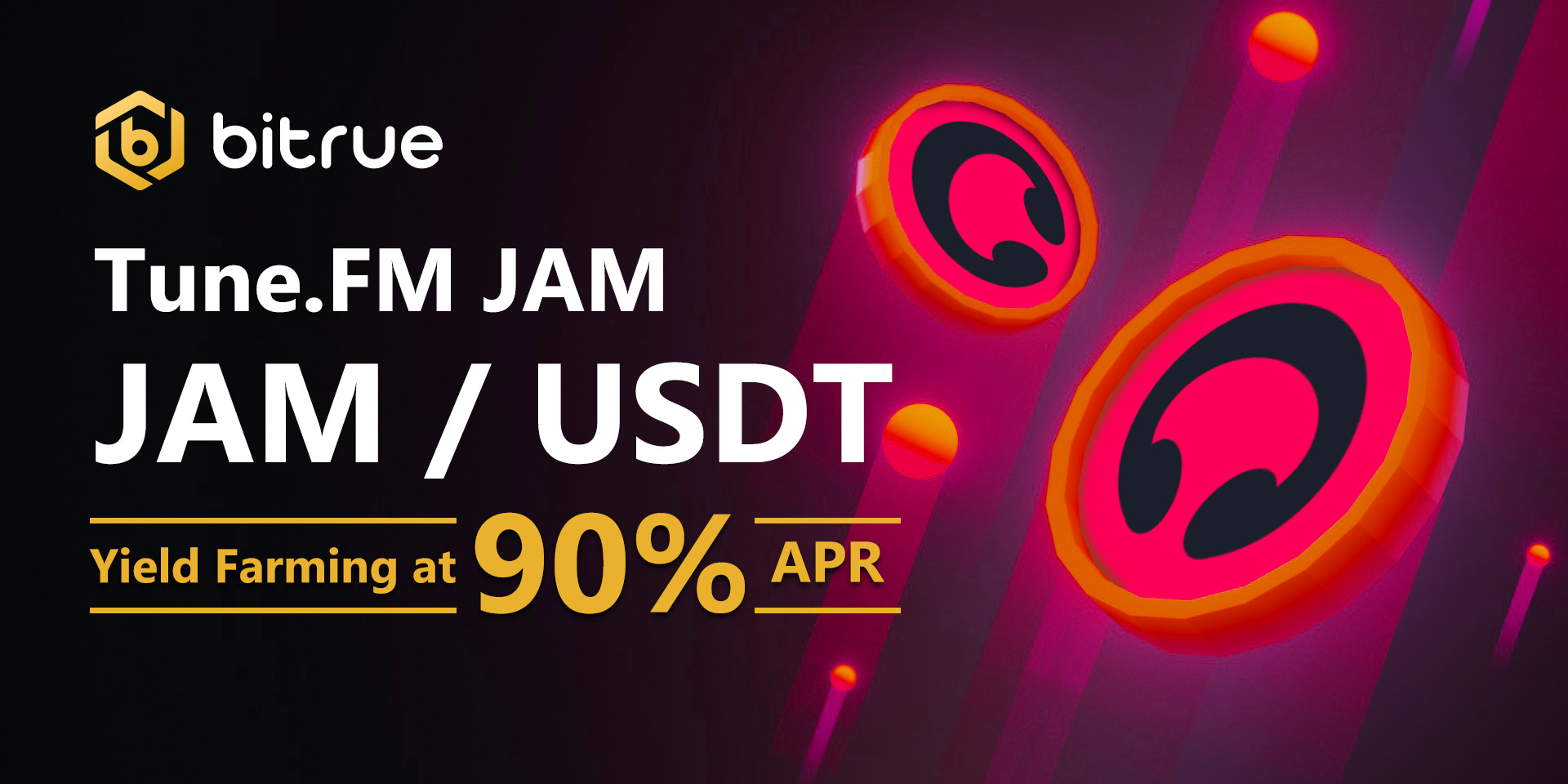 As one of the result for BTR Vote, JAM will list on bitrue today.
Tune.fm (JAM) is a tokenized music marketplace for music streaming micropayments, NFTs, and live social audio experiences. Join thousands of artists and music fans around the world to discover new music. The JAM token is the first Hedera Token Service (HTS) ecosystem token to enable micropayments for music streaming. When the music gets played, the artist gets paid.
More information can be found on their official website at here.
Deposits for this coin have already been enabled, so if you are an existing holder of this coin you can deposit now and be ready for when trading starts on a USDT pair on July 30th at 10:00 UTC . Withdrawals for this coin will be enabled approximately 24 hours after trading begins.
The most significant things ,We will be hosting a brand new round of DeFi investments for JAM starting on July 30th at 12:00 UTC!
We are very pleased to be working with Tune.fm to bring our communities a chance to receive returns of up to 90% APR.
This round will have two pools opening, both of them rewarding JAM. The details are as follows:
| | | | | |
| --- | --- | --- | --- | --- |
| Time (UTC) | Invested Coin | Cap | Returned Coin | APR |
| July 30 12:00 | JAM | 24,000,000 | JAM | 90% |
| July 30 12:00 | BTR | 7,200,000 | JAM | 50% |
The farming period will be for a full 7 days, and there will also be preparation and distribution periods at the beginning and end of the investment.
Yield Farming is only available on the Bitrue app, which can be downloaded from Google Play and the iOS App Store. Just look for the DeFi section on the front page, and make sure you turn up at 12:00 UTC on July 30 as these investments often sell out extremely quickly.