Dear Bitruers,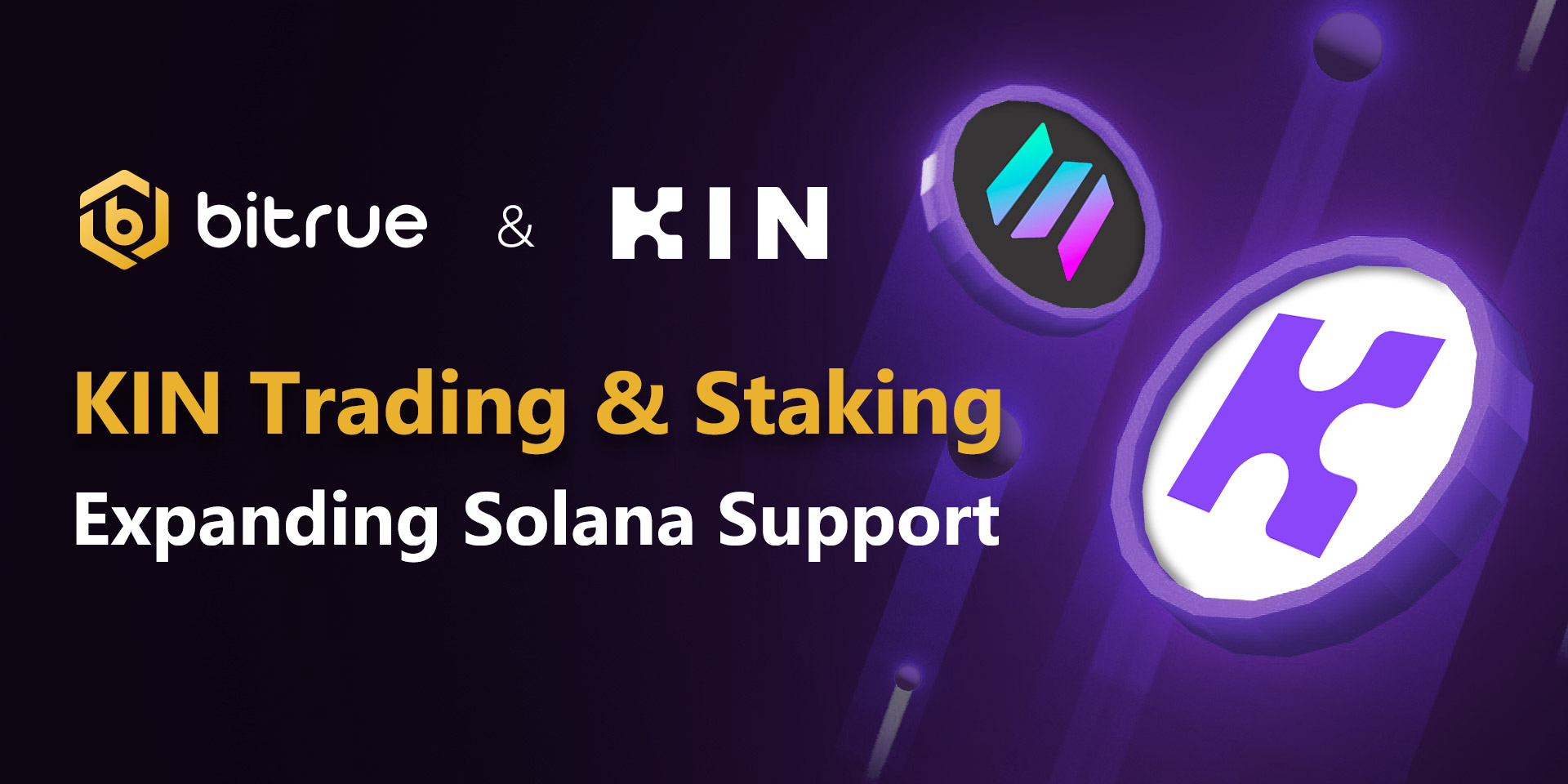 We are announcing the shortlisting of the KIN token to be the first project from the Solana ecosystem to go through our premium listing process, signaling increased support of the Solana ecosystem. KIN will be entered into our BTR voting process, where our users will decide if the coin gets listed or not.
Along with KIN being recognized as the first Elite token on the Solana chain, we'll be launching a KIN token staking program, offering 15% APR for Kin holders. This exclusive staking program will offer passive earnings returns on KIN Token locked deposits, on a limited first come first serve basis across a fixed maximum pool cap of 100 Billion Kin.
Bitrue has spent the last several months identifying and approaching young projects that it believes have the highest potential to be successful over a five year timeframe. A large number of these projects have been building on the Solana chain, with Kin being a clear standout due to its massive community, scalability for mainstream user experiences & established foothold as a significant project within the Solana ecosystem.
BTR Voting is a governance feature whereby holders of BTR will have the ability to contribute to the listing of various projects in a more fair, efficient and secure manner by utilizing their BTR stake, as opposed to social media voting which is subject to to disingenuous engagement from outlier actors or bots. It is expected that by decentralizing the decision making process, the projects that successfully land on Bitrue will be of a higher value and interest to the real users and supporters of the exchange.
Interested users will be able to cast votes using BTR as a locked voting token, and will earn a proportional amount from a pool of 500 Million Kin when the coin gets listed successfully.
BTR Voting, with the KIN token present as one of the first eligible coins along with the exclusive Kin staking program, will launch July 28th. It will be available exclusively on the Bitrue app.