Dear Bitruers,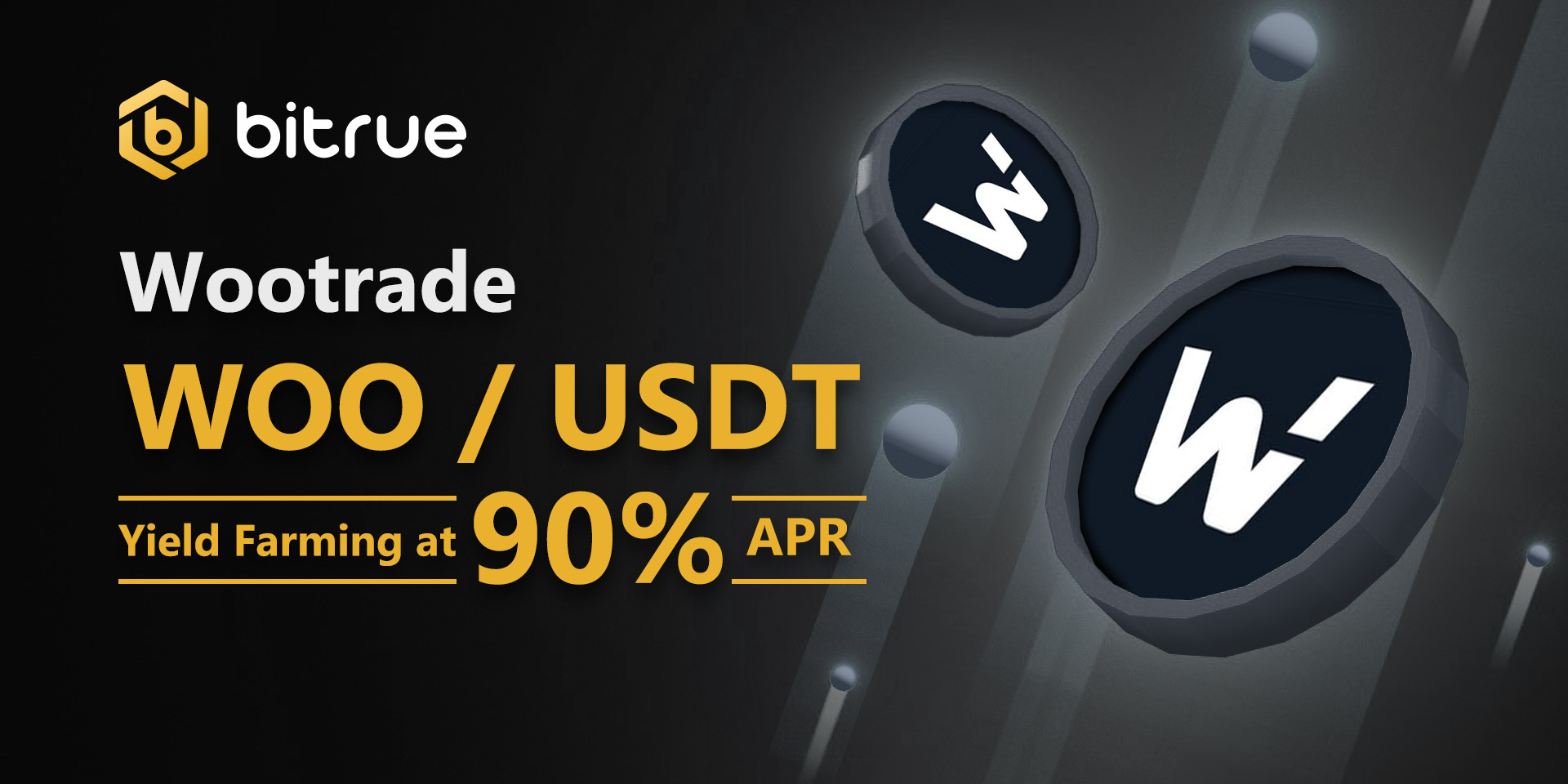 We are pleased to bring $WOO (Wootrade) into your investment Portfolio at Bitrue!
Wootrade is a layer one trading infrastructure complete with deep liquidity, frontend trading GUI, and the ability to integrate into any exchange, trading desk, wallet, dApp, or other trading-related platform. Wootrade is able to leverage rebates from high volume institutional traders and market makers, giving the retail traders and B2B clients high-depth, zero-fee trading.
More information can be found on their official website at https://woo.network/
Deposits for this coin have already been enabled, so if you are an existing holder of this coin you can deposit now and be ready for when trading starts on a USDT pair on July 27th at 10:00 UTC . Withdrawals for this coin will be enabled approximately 24 hours after trading begins.
The most significant things ,We will be hosting a brand new round of DeFi investments for WOO starting on July 27th at 12:00 UTC!
We are very pleased to be working with Wootrade to bring our communities a chance to receive returns of up to 90% APR.
This round will have two pools opening, both of them rewarding WOO. The details are as follows:
| | | | | |
| --- | --- | --- | --- | --- |
| Time (UTC) | Invested Coin | Cap | Returned Coin | APR |
| July 27 12:00 | WOO | 2,000,000 | WOO | 90% |
| July 27 12:00 | BTR | 4,200,000 | WOO | 50% |
The farming period will be for a full 7 days, and there will also be preparation and distribution periods at the beginning and end of the investment.
Yield Farming is only available on the Bitrue app, which can be downloaded from Google Play and the iOS App Store. Just look for the DeFi section on the front page, and make sure you turn up at 12:00 UTC on July 27 as these investments often sell out extremely quickly.