Dear Bitruers,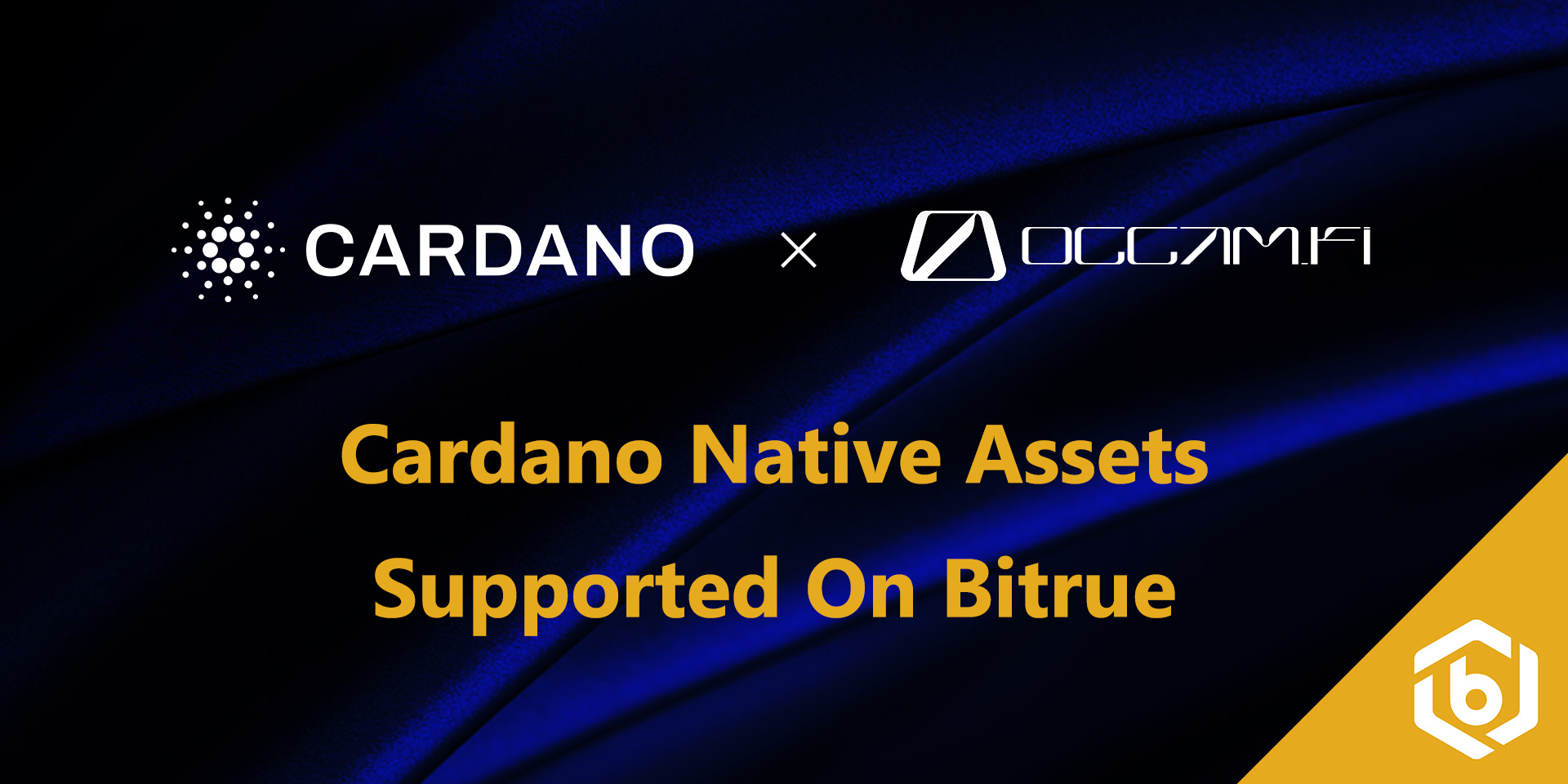 We are thrilled to announce that we are supporting native assets from Cardano on Bitrue!
Native assets allow individuals and companies to mint their own tokens directly on the Cardano blockchain. The resulting tokens can then be sent on the blockchain just like ADA, and can be used in all the same ways as a regular coin, such as in trading or held as a long-term investment.
The first asset to be supported on Bitrue will be Occam.fi's OCC utility token, available before the end of July 2021. Occam.fi is a DeFi launchpad for other projects that wish to leverage ADA liquidity that currently sits unutilized. Users will be able to deposit and withdraw both the ERC20 and Cardano forms of OCC to Bitrue as they wish, and trade them in a unified market for OCC. In this way Bitrue will also be acting as the pioneering location for users worldwide to trade for and hold a Cardano native asset.
A lot of fantastic projects are currently building on the Cardano chain, look forward to seeing more partnerships coming from Bitrue in the months ahead.
Cardano Native Assets represent a third-generation solution for asset tokenization on a blockchain. This is due to the unique design of Cardano as a multi-asset ledger, where the technical complexities to both issue (minting), manage, and own a blockchain-based asset are greatly reduced. The multi-asset ledger is a cornerstone that enables Cardano to be a global financial operating system and serve as a platform for a multitude of businesses and applications to be integrated.
In blockchain, the term "native" relates to sharing many of the same base functionalities as the respective blockchains cryptocurrency - in the case of Cardano, it's ada. This includes the same security guarantees as ada, a unified process to asset creation and management, and the reduction of manual, custom code needed to create different assets includes utility tokens, NFTs, security tokens, etc. On other protocols, this had to be managed through user-created smart contracts. Ada remains as the "principal currency" and is used as the only currency for fees, rewards, and deposits.
Tokens can represent all kinds of 'assets'. Whether it's a utility token, retail loyalty points, skills of a character in a video game or even a share in a company, a token pegged to a fiat currency, or an ounce of gold. Token is shorthand for Asset Token, which is the on-chain representation of an asset and its basic accounting unit. A token can represent one ada, one house, or the value of ten tonnes of coffee, for example.
For More information: