Dear Bitruers,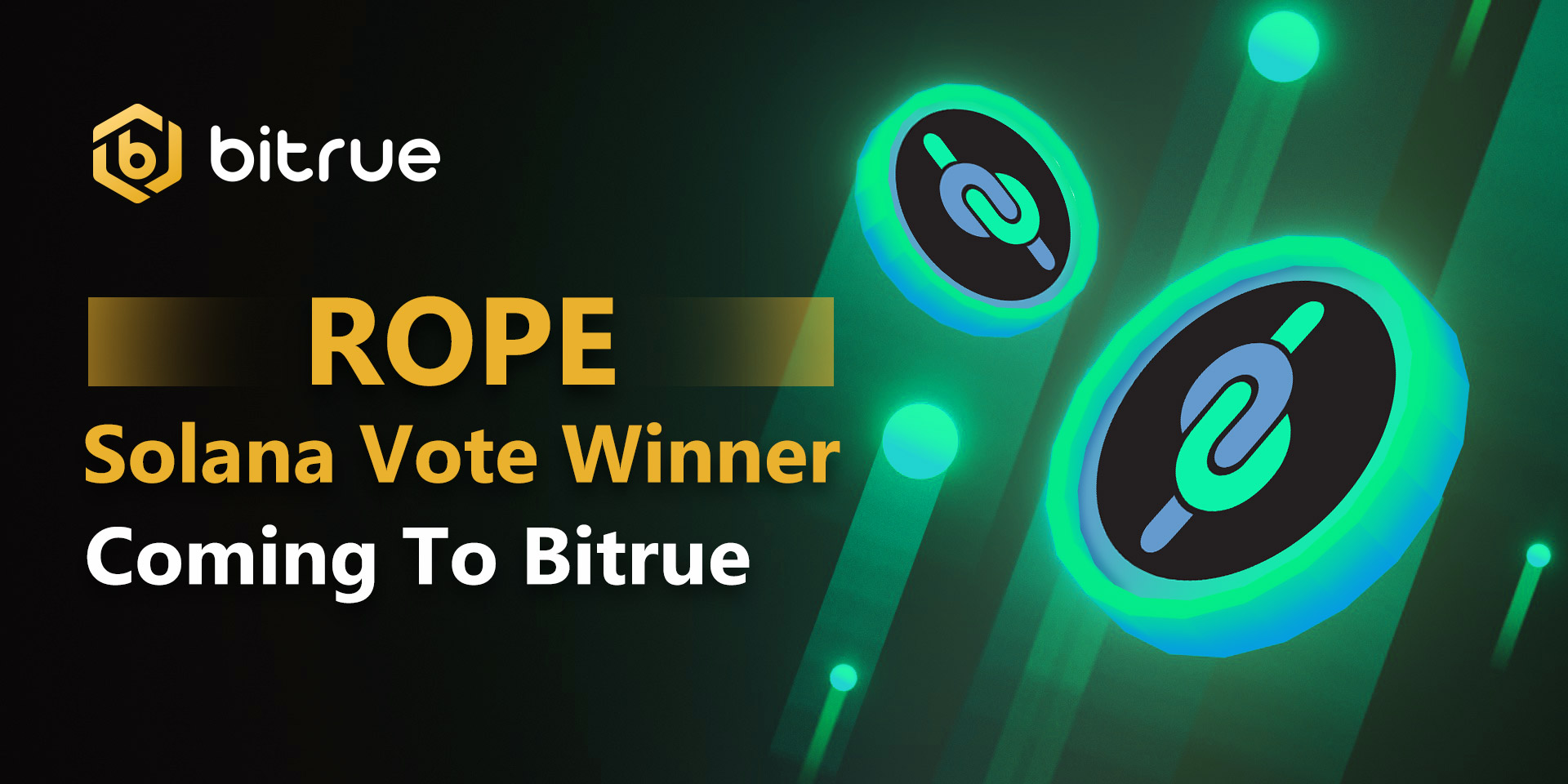 Congratulations to the ROPE team for winning our recent community vote, where we asked our users what Solana project they most wanted to see on Bitrue. We are really please to be able to offer ROPE Token $ROPE as an asset you can add into your portfolio at Bitrue!
ROPE is a decentralized ecosystem that brings the well-known volatilty index to the cryptocurrency markets through DeFi, and is built on top of the high-performance Solana network. The index generates a 14-day forward projection of volatilty that is tracked through Bitcoin and Ethereum options prices, weighted by market capitalization.
More information can be found on their official website at https://ropesolana.com/.
Deposits for this coin have been enabled in advance, so that existing holders are able to prepare for when trading goes live on a USDT pair at 10:00 UTC on July 12th. Withdrawals will be enabled approximately 24 hours after trading begins.