Dear Bitruers,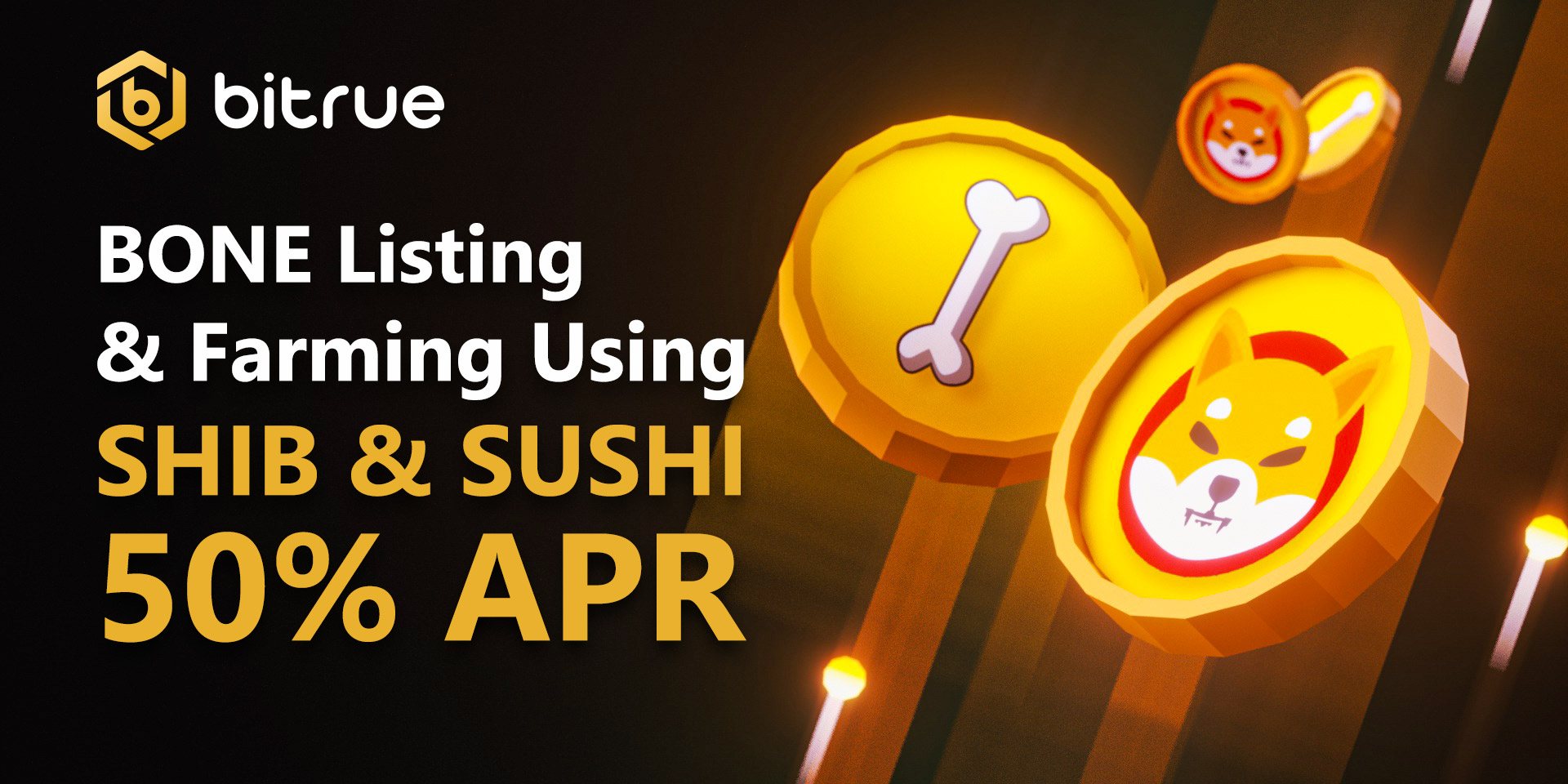 We will be hosting a brand new round of DeFi investments for $BONE starting on July 7th at 10:00 UTC!
$BONE is too hot to ignore right now! We're listing it on Bitrue ASAP, and we are very pleased to bring our communities a chance to receive returns of up to 50% APR.
This round will have two pools opening, both of them rewarding BONE. The details are as follows:
Time (UTC)
Invested Coin
Cap
Returned Coin
APR

July 7

10:00

SHIB & ETH
25,000,000,000 & 100
BONE
50%

July 7

10:00

SUSHI & ETH
25,000 & 100
BONE
40%
The farming period will be for a full 7 days, and there will also be preparation and distribution periods at the beginning and end of the investment.
Please note that the APRs listed are only estimates. This farming pool is highly volatile and the actual return may differ significantly. There is also a risk of impermanent loss where the amount that you receive back after the 7 day farming period will be lower than the amount you originally invested.

Yield Farming is only available on the Bitrue app, which can be downloaded from Google Play and the iOS App Store. Just look for the DeFi section on the front page, and make sure you turn up at 10:00 UTC on July 7 as these investments often sell out extremely quickly.
*Users shall fully understand the risks of digital asset investment. There may be gains or losses when using this service, users should be cautious and use this service within users' capacity of funds.