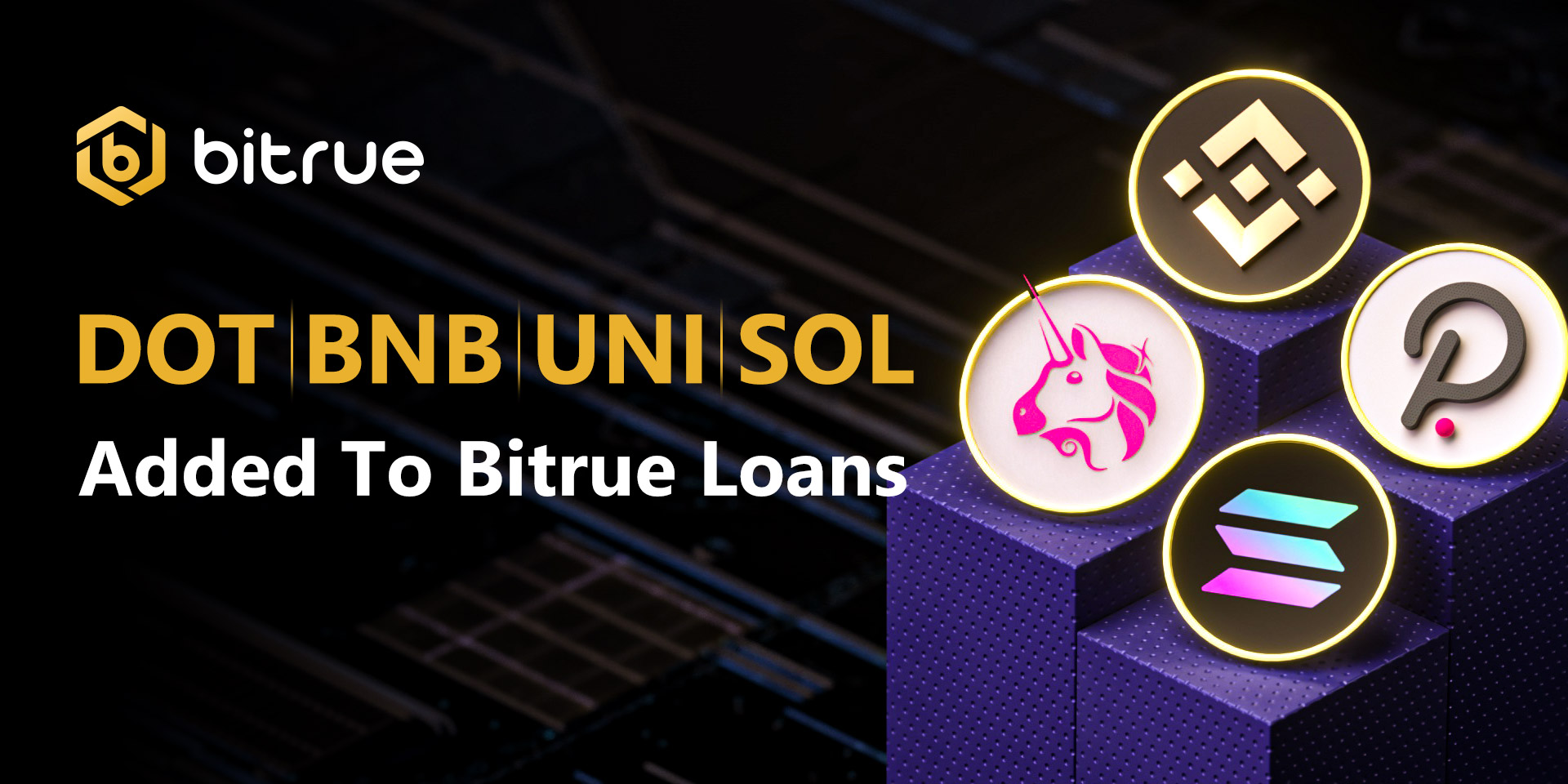 Our Bitrue Loans service has been upgraded today with support for DOT, BNB, UNI and SOL tokens usable as pledge coins.
Bitrue Loans is a feature which allows you to retain ownership of your coins while freeing up liquidity for more immediate requirements like Christmas shopping. Right now you can pledge 19 different coins (DOT, BNB, UNI, LTC, SOL, SHIB, DOGE, BCH, LINK, XLM, BTC, XRP, ETH, VET, ADA, USDT, TUSD, PAX or USDC) in order to receive a loan in BTC, XRP, USDT or ETH. You can get the lowest interest rate in the industry at 8.76%. For more details about our loans you are welcome to peruse our Loans page at your convenience.
These four coins have been added as pledgeable currencies due to the level of support that their respective communities have shown towards their Bitrue listings. We always want to provide services that our users will find most valuable.