Dear Bitruers,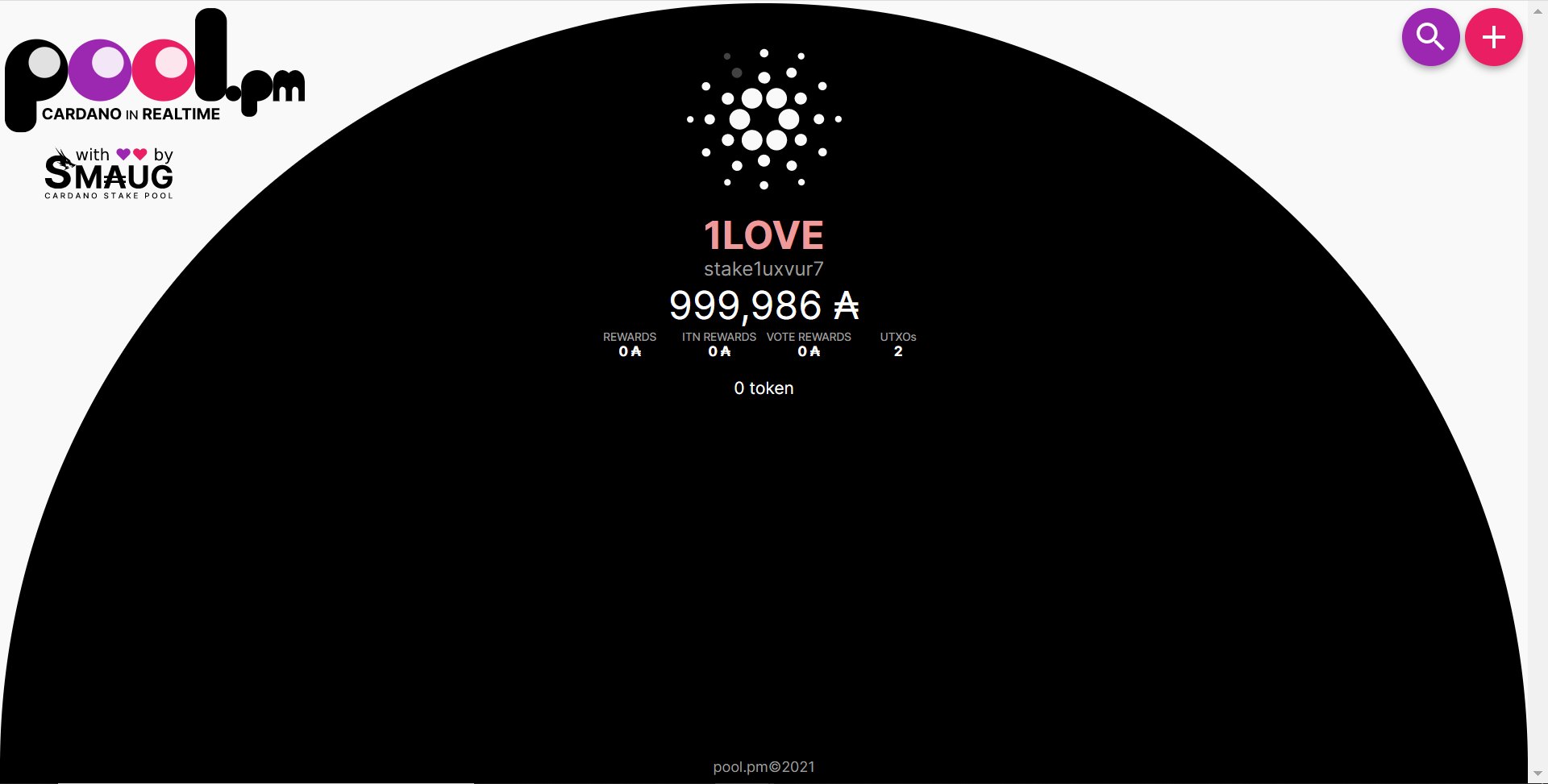 Bitrue has been a long term supporter of the Cardano ecosystem, first listing them on the exchange in early 2019 and introducing them as one of the first investable assets when we launched our Power Piggy investment service.
As part of our continued support for the Cardano protocol we are happy to announce today that we will be supporting a community staking pool 1LOVE operated by Lovelacepool.com with an initial stake of 1,000,000 ada!
It's important for us to encourage and build great things with grassroots communities who make up the lifeblood of our industry. While other exchanges have already set up and funded their own private pools, Bitrue has instead decided to become the first exchange in the world that chooses to contribute directly towards community pools instead. The reason for this is simple - we understand that continued decentralization of the network helps make it stronger, and we wish to do all that we can to support this ideal. We hope that more exchanges in the future will follow this same path.
After careful consideration of the pool operators that we could support, Bitrue decided to partner with 1LOVE. The Stakepool Operator, Glitch, had no previous coding skills and learned how to establish and operate a stakepool from nothing alongside other community members. Since they started operating, they have processed over 110 blocks, received delegation from 125 community members, and have experienced zero down time - true merits which represents the high quality of a community-led stakepool. Glitch was at the genesis of the staking program with the Incentivised Test Network, becoming one of the first pools available, and they even volunteer as a Cardano Ambassador helping the world learn more about Cardano.
The rewards from staking in these pools will help us fund our Power Piggy investment service, which all ada holders are able to use right now to get up to 7.26% ROA (Return on ada). Investments are flexible to suit your needs, and you can even choose to lock them in for a fixed 30 day period in order to boost the APR. Find more details on the Bitrue website.
FAQ:
Why has Bitrue chosen to stake their ADA to a public stake pool rather than creating their own private stakepoool?
Bitrue has long been a supporter of the Cardano ecosystem, and Cardano assets currently comprise 10% of the total trading volume on the exchange. The ADA/USDT trading pair is the fifth most popular pair on our exchange.
In light of this, we wish to do more to help this community grow as well as support some of the fundamental tenets of cryptocurrencies, in particular, decentralization. Support for stakepools has been a much requested feature from the community, and we're hoping to support more Cardano based initiatives soon as well!
How does Bitrue participate in Cardano's proof of stake network?
The coins used for delegation are custodial assets, meaning that they belong to the users of Bitrue who have entrusted their coins to us. This does not affect user's rights or ability to withdraw their funds at any time. The funds are not transferred away from Bitrue at any time and we retain full control over them.
What value do exchanges provide by delegating their ada to public stakepools?
Bitrue is the first exchange to delegate to a public stakepool, however we believe others will follow suit in the future. We view our participation in this system as strengthening our ties within the Cardano ecosystem, and streamlining the ability of ADA holders to seamlessly support the Cardano network or have liquidity support when it is needed. This increases the total amount of ADA that can be staked on the Cardano protocol at any given point in time.

Whose ADA is being staked to public pools and what happens to the rewards earned?
The ADA belongs to our users who have deposited their ADA to Bitrue and invested it in our Power Piggy service. The rewards that we receive from staking will be used to partially fund the rewards you receive in Power Piggy.
Is Bitrue only staking 1 million ADA?
1 million ADA is the initial amount that we will stake in our pilot program. Based on performance, we will consider delegating additional ADA to more community pools.
Why was 1LOVE Stakepool selected by Bitrue?
After careful consideration of the best pool operators that we could support, we decided to partner with 1LOVE. They were there at the genesis of the staking program with one of the first pools available, and they even volunteer as a Cardano Ambassador helping the world learn more about Cardano.
What is staking?
According to Cardano.org, Ada held on the Cardano network represents a stake in the network, with the size of the stake proportional to the amount of ada held. The ability to delegate or pledge a stake is fundamental to how Cardano works. There are two ways an ada holder can earn rewards: by delegating their stake to a stake pool run by someone else, or running their own stake pool. The amount of stake delegated to a given stake pool is the primary way the Ouroboros protocol chooses who should add the next block to the blockchain, and receive a monetary reward for doing so. The more stake is delegated to a stake pool (up to a certain point), the more likely it is to make the next block – and the rewards are shared between everyone who delegated their stake to that stake pool.
What is a Public Stake Pool?
A public stake pool is operated by a third party community member in the Cardano ecosystem, compared to a private stake pool which would be created and managed by Bitrue
What rewards will Bitrue receive from this staking?
The rewards are not guaranteed, but we expect to receive a return of approximately 5% APR on the delegated ada.
Is my ada locked while it is being staked?
No additional locks or restrictions are imposed on your funds as a result of this staking.
Can the pool steal my funds?
No. All of the funds remain in the complete control of Bitrue at all times.
Sources:
https://forum.cardano.org/t/staking-and-delegating-for-beginners-a-step-by-step-guide/36681
https://forum.cardano.org/t/the-shelley-hard-fork-all-you-need-to-know/36553
https://cardano.org/stake-pool-delegation/