Dear Bitruers,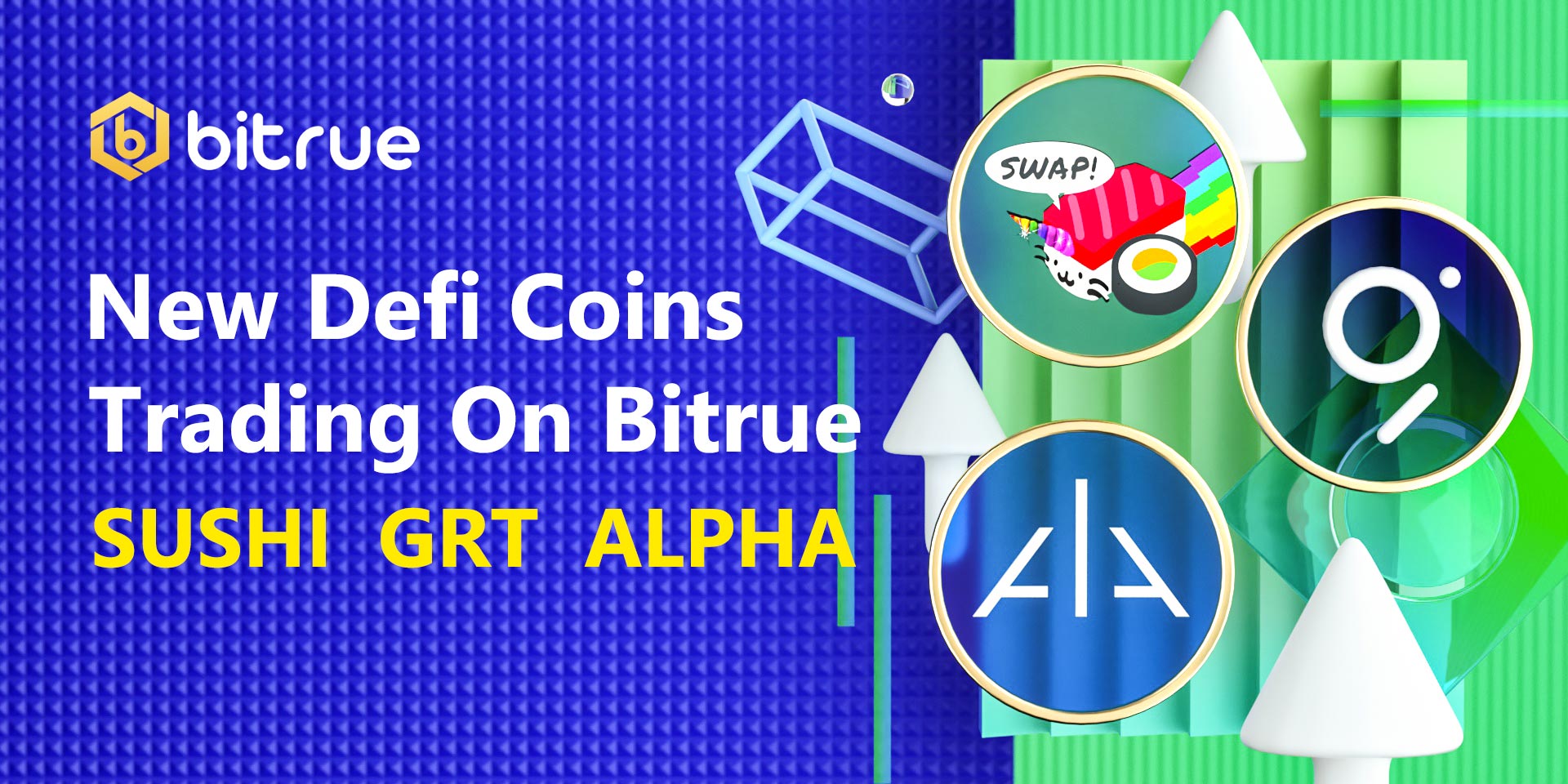 DeFi continues to be the hottest buzzword in the crypto sphere, and Bitrue is happy to provide you with yet another three sensational DeFi coins coming to the the exchange starting this Thursday, February 4th at 09:00 UTC!
SushiSwap SUSHI is one of the big DeFi hits which has gone from strength to strength over the last few months. If you're just starting to learn about DeFi then this is a great place to start your research. It is an Automated Market Maker that allows for an exchange of any two arbitrary coins at a fair price determined through the use of smart contracts
The Graph GRT is a data processing network open to all developers. It allows teams to easily obtain blockchain data for use within their applications via open APIs known as subgraphs.
And finally Alpha Finance Lab ALPHA is a cross-chain DeFi solution with multiple planned applications, with lending and yield farming functions already live and available to use.
All three of these coins will start trading on USDT pairs starting February 4th 09:00 UTC. Withdrawals will be available approximately 24 hours later.