Dear Bitruers,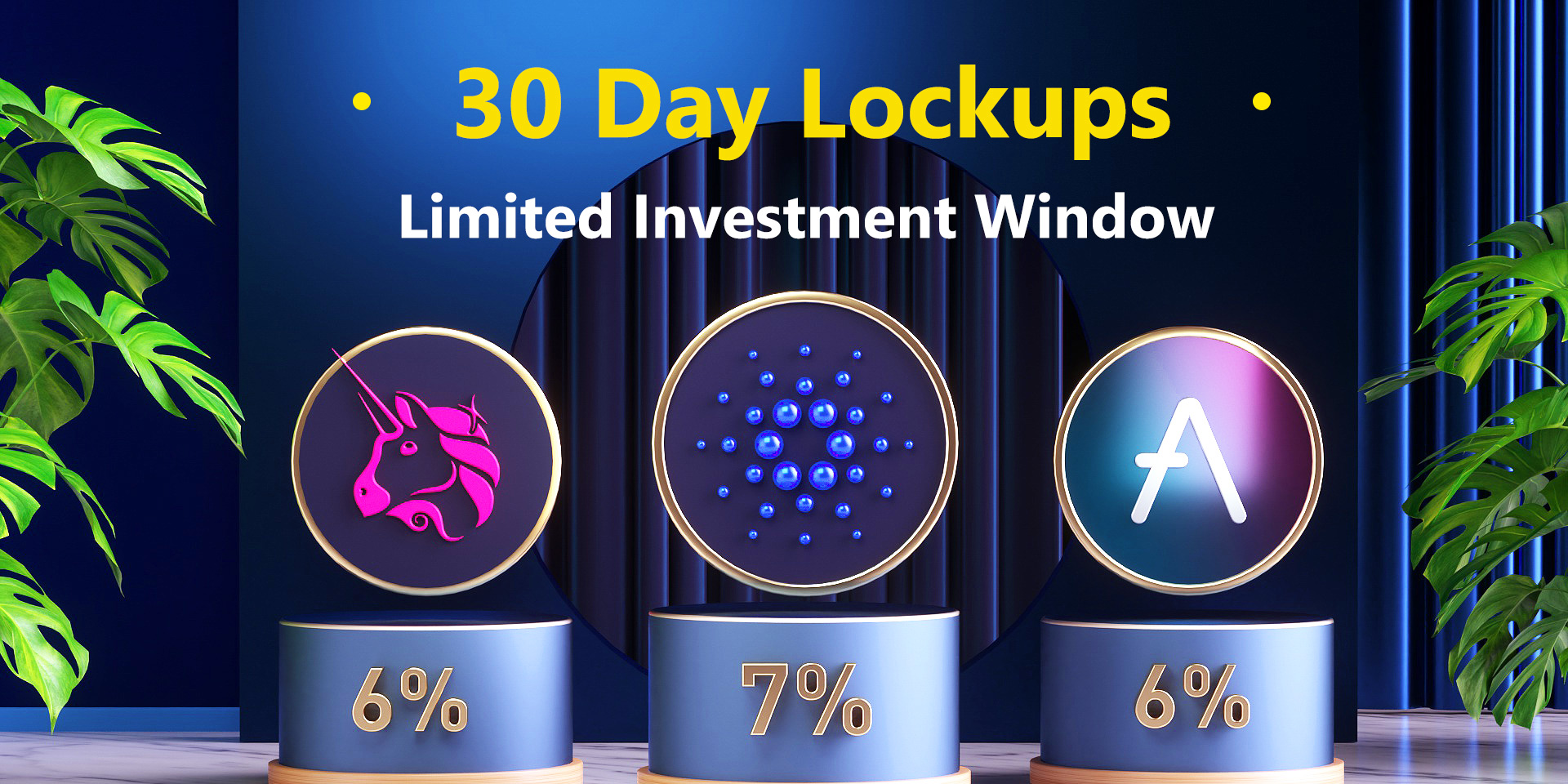 Another round of lockup investments will be opening up next Monday, February 1st, at 10:00 UTC. In this round you will be able to invest your Uniswap UNI and Aave AAVE at 6.0% APR, while ADA will be available at the slightly higher rate of 7.0%.
These lockup investments will last for 30 days, after which your investment and all interest will be returned to you in one lump sum. As per usual these opportunities will come with limited caps, and given how popular these coins have been in recent times we are confident that they will sell out quickly. If you wish to avail yourself of this opportunity then we recommend setting an alarm for Feb 2 10:00 UTC so you don't miss out.
You can find a range of other investment opportunities that suit your needs over on Bitrue today.