Dear Bitruers,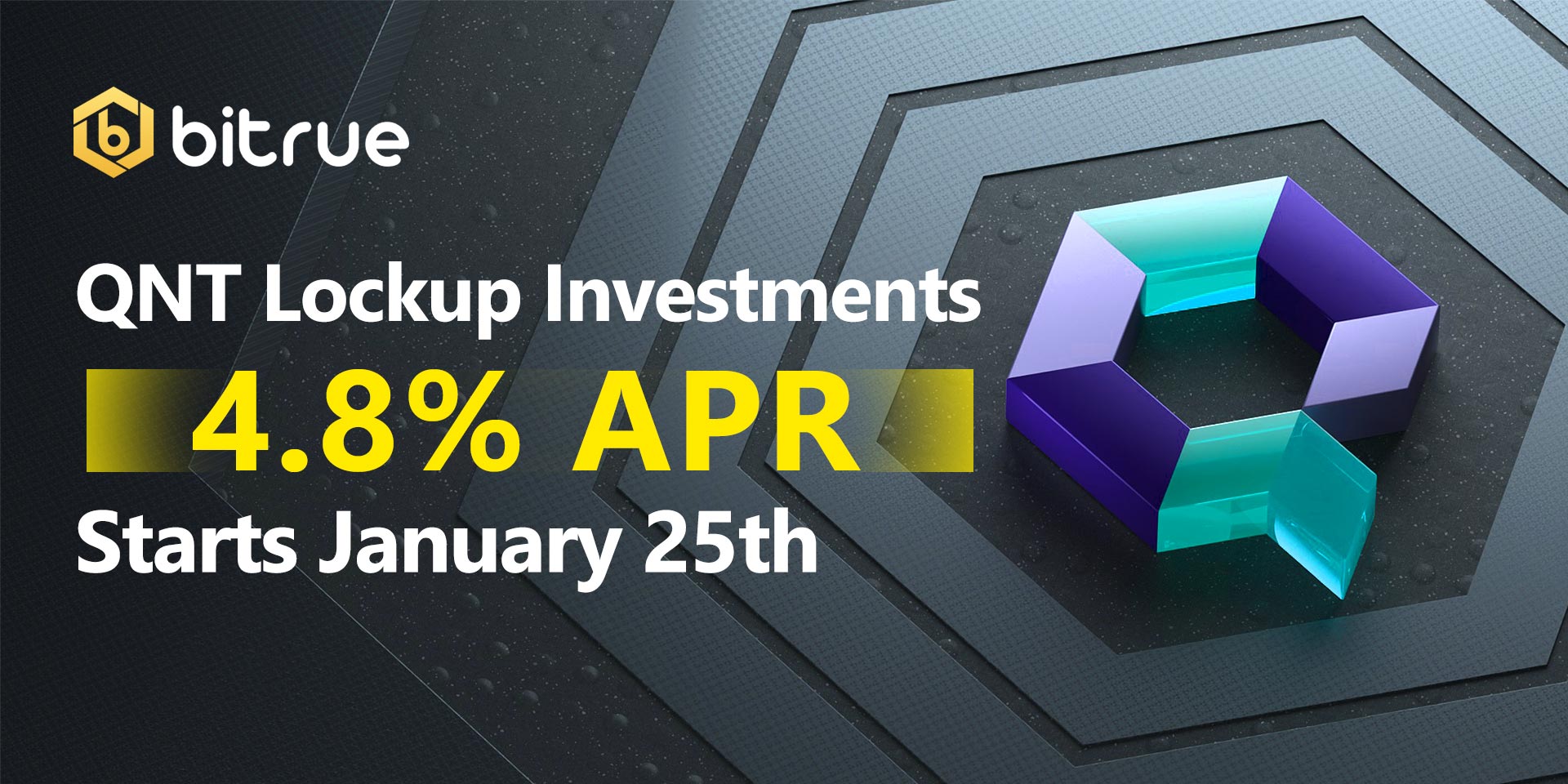 As we are seeing more and more interest for Quant QNT recently, we have decided to open up a special round of lockup investments exclusively for QNT holders starting on Monday, January 25th at 10:00 UTC. This opportunity is exclusive to Bitrue as a way of giving thanks to our loyal users!
These investments will require you to lock up your QNT coins for 30 days, during which time they will earn interest at 4.8% APR. The invested coins as well as the earned interest will be returned in one lump sum once the investment period has completed.
For more information about the various types of investments that you can make on Bitrue right now, we fully encourage you to take a look at our Power Piggy and BTR Lockup pages. Between these two features we support over 30 coins with both flexible and lockup options, with APRs reaching as high as 12%.