Dear Bitruers,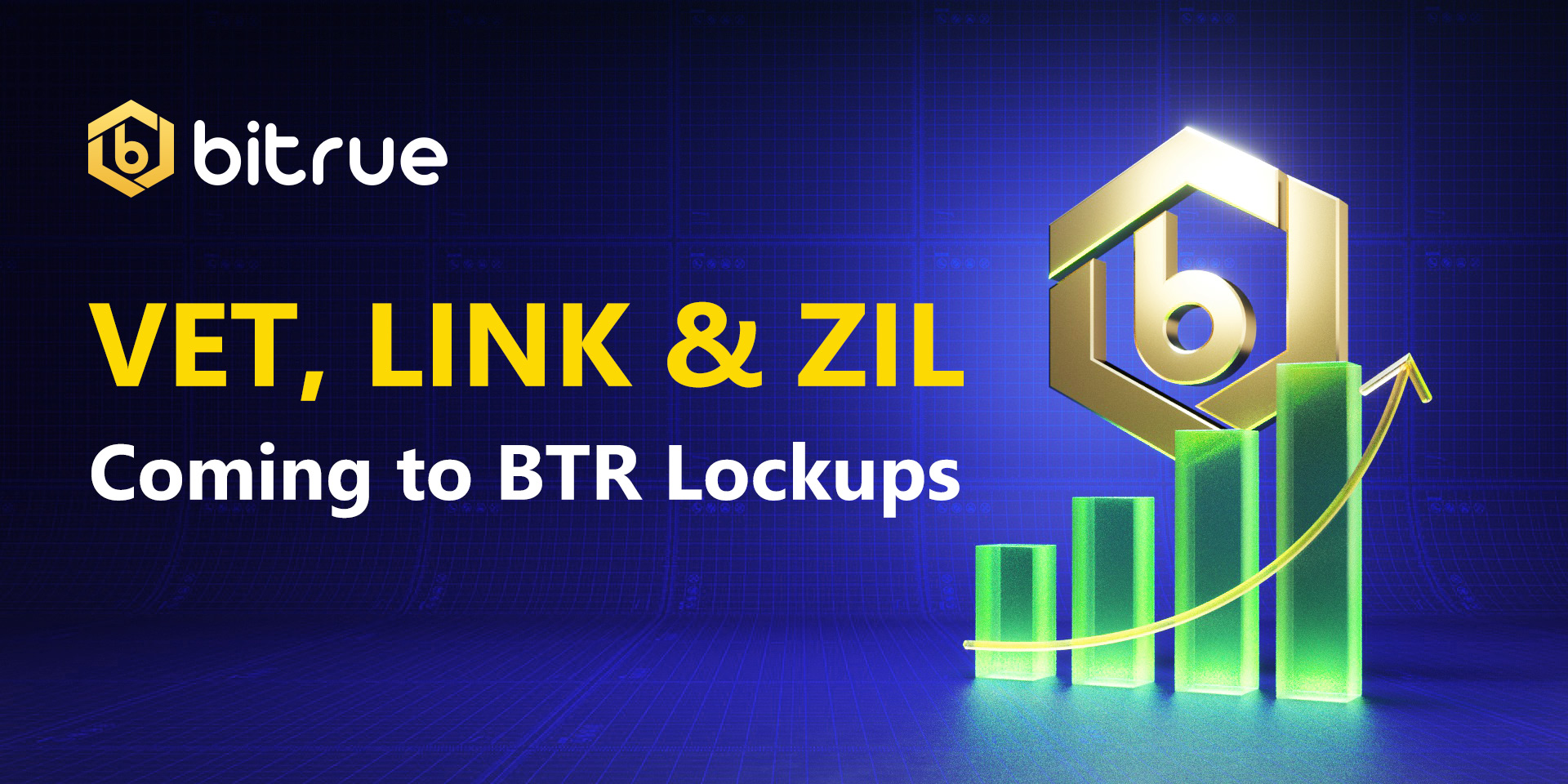 3 new coins are coming to our BTR Lockups feature starting this Wednesday, January 6 at 10:00 UTC - VET, LINK, and ZIL.
BTR Lockups is an extension of Power Piggy that is open for investment at all times. The crucial difference is that in order to invest the coin of your choice you ALSO need to invest BTR at the same time. The amount of BTR that is required is equal to the USD value of your investment * 0.4. BTR that is staked in this way will also earn interest at 7.3%.
VET and LINK investments will return 7% APR over a 30 day investment period, while ZIL is available at a special rate of 10%. Other coins which have already been available in BTR Lockups for quite some time are XRP, BTC, ETH, USDT and ADA, which can receive between 6.1-16% APR depending on the coin.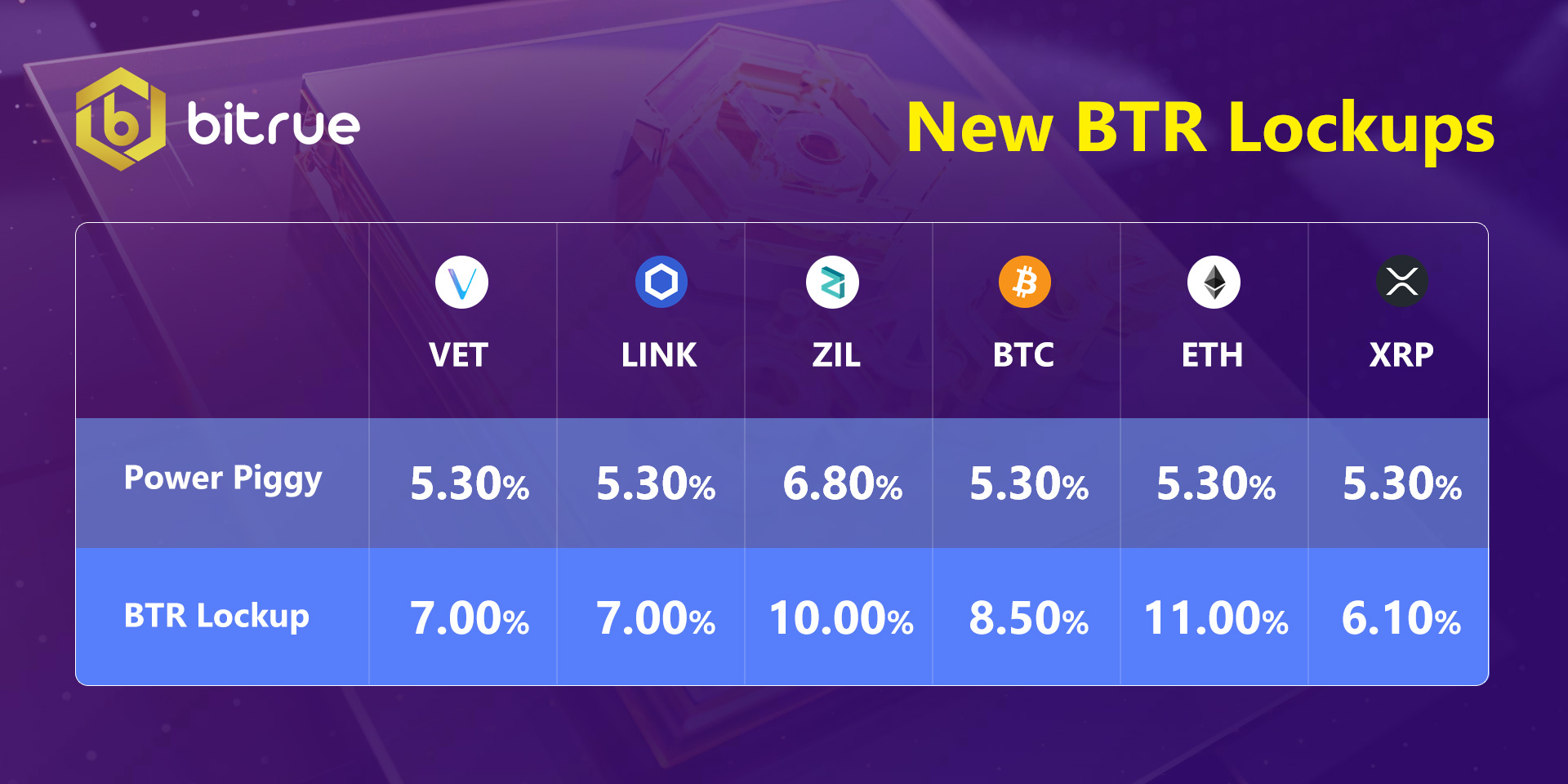 Please note that the interest rate for LINK in the regular Power Piggy will be adjusted to 5.3% starting Wednesday.
We will continue to add more coins to Power Piggy and BTR Lockups over time. Please head to the BTR Lockups page to start investing.