Dear Bitruers,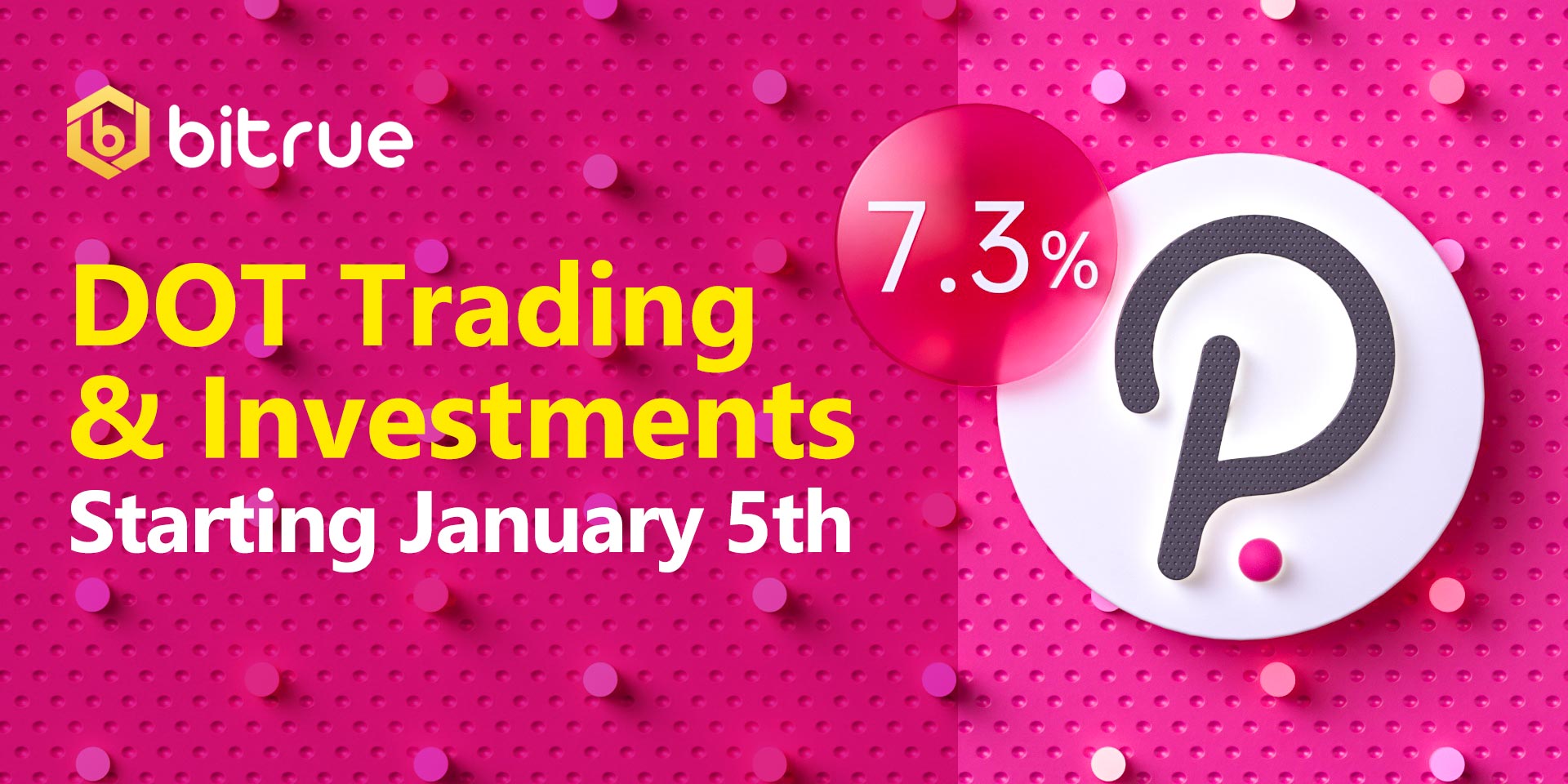 We are excited to be listing Polkadot (DOT) on Bitrue starting January 5th! DOT is a breakthrough project with an aim to connect all kinds of blockchains and other information structures together to create a fully decentralized network. It is headed up by some truly gifted individuals and has been receiving a lot of attention for both its ambitious goals and successful implementation. You can learn more about DOT on their official website at polkadot.network
We will be starting trading for DOT on January 5 2021 at 08:00 UTC, paired up with USDT. Withdrawals will go live approximately one day later.
In addition to trading, we are also putting DOT straight into our Power Piggy program! Any DOT that you've deposited or traded for will be investable at a cool 7.3%. If you're unfamiliar with Power Piggy, it's the easiest way to grow your cryptocurrency portfolio. Just invest your coins and you'll receive an interest payout every day, with no lockup time and no restriction on withdrawals.
And we have one final bonus for you - if you deposit at least 5 DOT to Bitrue within the first week then you'll be entered into a prize draw to be one of 3 winners who each receive 10 DOT. The prizes will be drawn on January 12th, and you must have at least 10 DOT in your account at the time that the winners are drawn to qualify.