Dear Bitruers,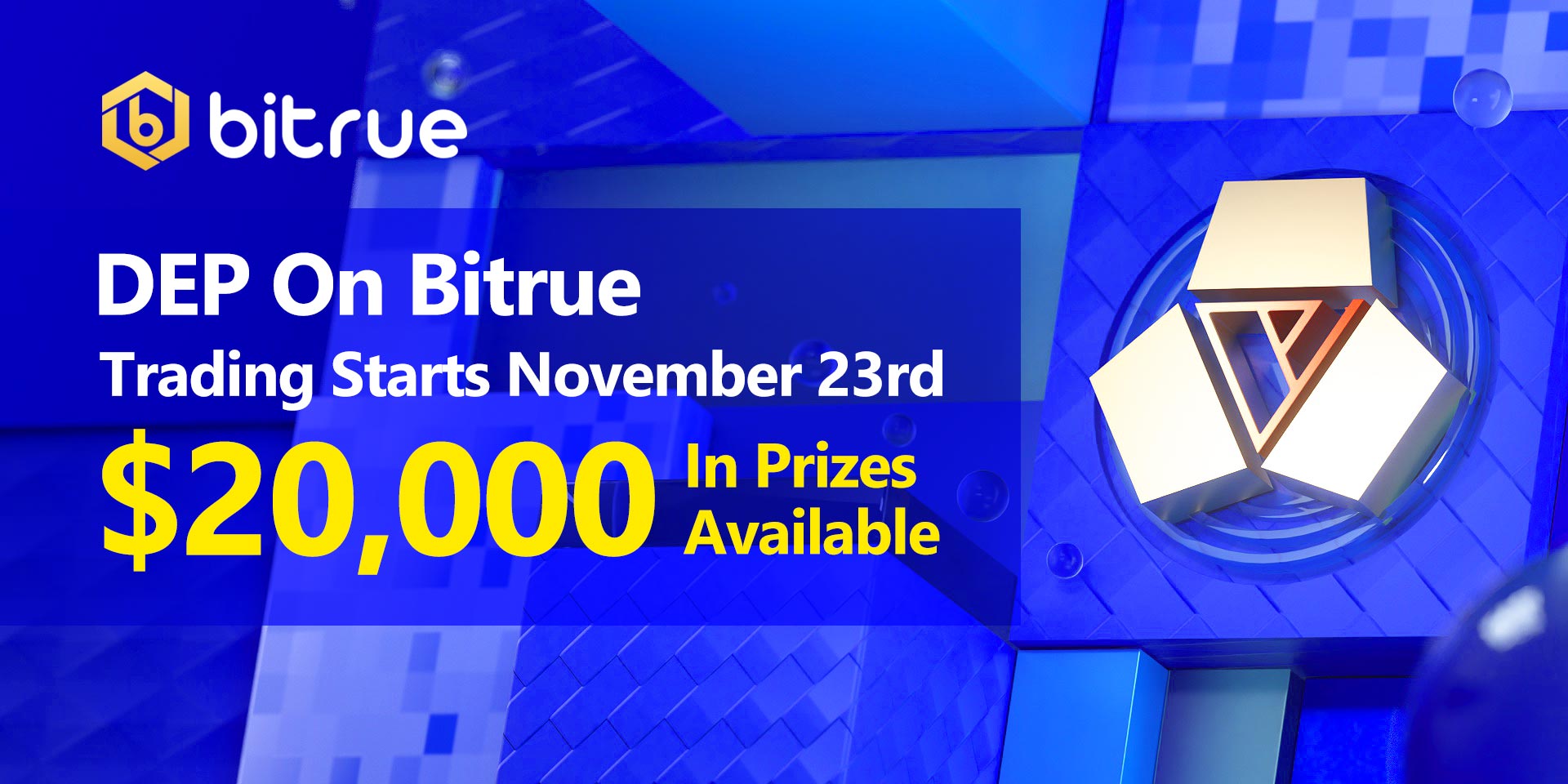 We're working hard every day to expand the range of coins that are available to use on the Bitrue platform, and this week the fruit of our labor is DEAPcoin (DEP). This coin aims to bring entertainment services to the blockchain, with plenty of novel functions such as rewarding users for interacting with the games that they love & digital art auctions. For more information please take a look at their official website dea.sg.
Deposits for DEP are opening on November 22nd, while trading on the USDT pair will begin on November 23rd at 08:00 UTC. Withdrawals will be enabled 24 hours later.
This time we have three separate bonuses available during the launch window, read on to see how you can claim your own prize of DEP.
1. Lock your coins in a special 30 day investment
Along with trading going live on November 23rd, we'll also open up a special 30 day lockup investment cap of DEP. At 12% APR, there's no better way for you to maximize your investment potential on this coin, so please invest early to avoid the limited cap selling out before you have a chance to get involved.
This cap will go live at 08:00 UTC on December 2nd 2020.
2. New users share 1,000,000 DEP
If you're just joining us with a brand new Bitrue account then there is some extra good news for you. We will be distributing a total prize pool of 1,000,000 DEP equally between all users who fulfil the following conditions:
1. Have a sign up date on Bitrue of November 16 2020 or later. Head here to sign up today.
2. Have passed KYC verification
3. Have deposited at least 10,000 DEP in their accounts before November 30th 2020.
3. Trading contest with a 1,000,000 DEP prize
And finally, if you fancy yourself as a hotshot trader then we have a trading contest with huge prizes going out to the top ranking players. The detailed rules for this event are as follows:
Rules:
Bitrue will determine the top 50 users sorted by their DEP trading volumes by 23:59 November 30 (UTC+8). These top 50 users will each receive a prize based on their ranking.
Prizes:
1st place: 25% of the prize pool
2nd place: 15% of the prize pool
3rd place: 10% of the prize pool
4-50th place: Share the remaining prize pool evenly (~1% each).
Distribution: Before end of December 18 2020

Notes:
* Only filled (executed) orders will be considered when calculating trading volume.
* Trading volume refers to the total amount of filled Sell & Buy orders of DEP.
* Bitrue expressly forbids any wash trading for the event. Accounts involved in such activity will be disqualified from this campaign.