Dear Bitruers,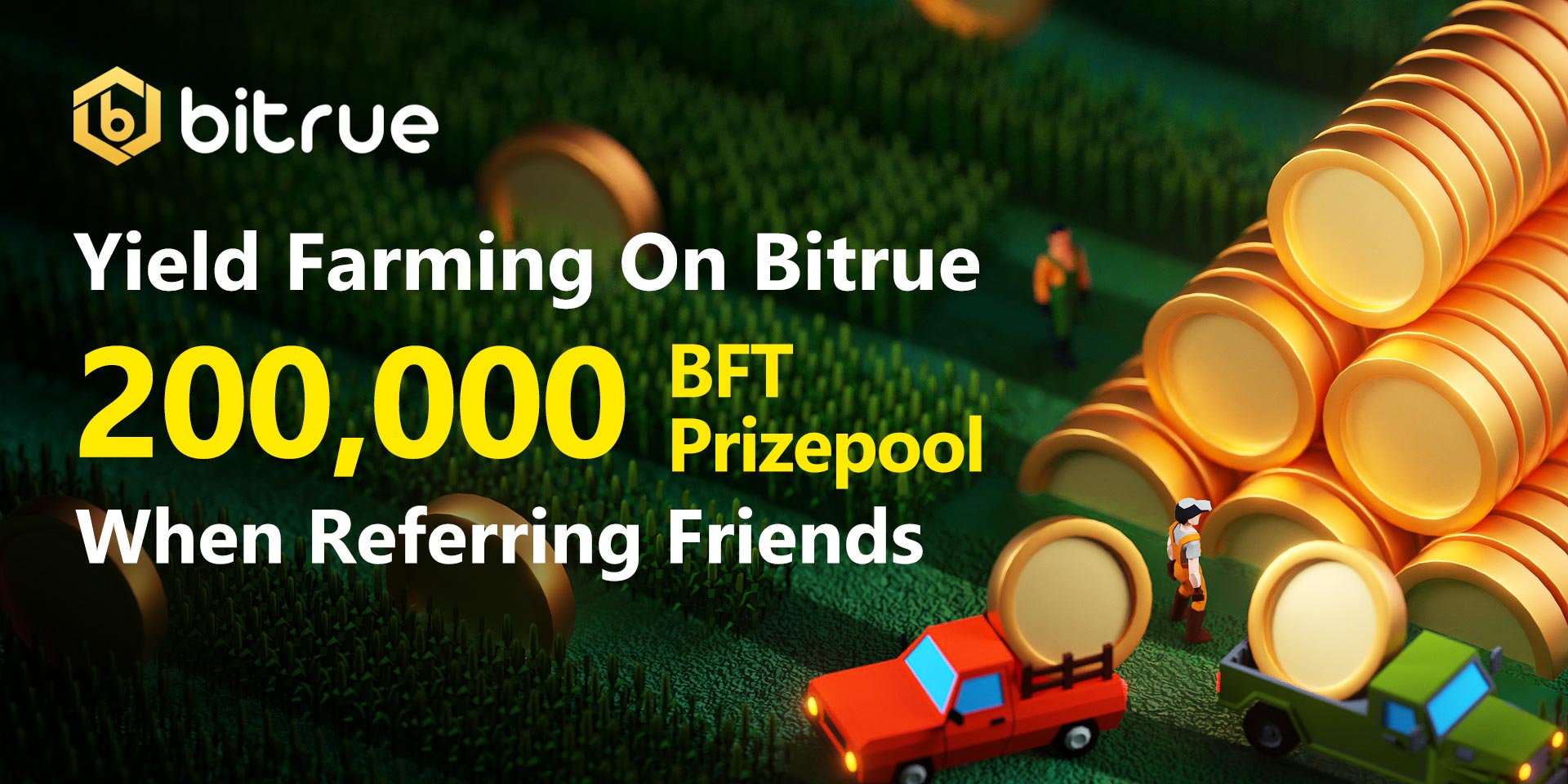 Along with the launch of our Yield Farming service starting on November 2nd, we have a special bonus that will last until November 30th.
If you invite a friend to Bitrue during this time, and that referee goes on to make an investment in our Yield Farming or Bitrue Mining Pool investments, you will be eligible to receive a portion of a 200,000 BFT prize pool. The amount that you receive will be proportional to the investment made by your referees, so encourage them to invest as much as possible!
Only users that have registered from today (October 30th 2020) onwards, and registered using your referral code, will count as valid referrals for this promotion. To find your referral code please visit our existing referral page. Prizes for this promotion will be sent out By the end of December 2020.