Dear Bitruers,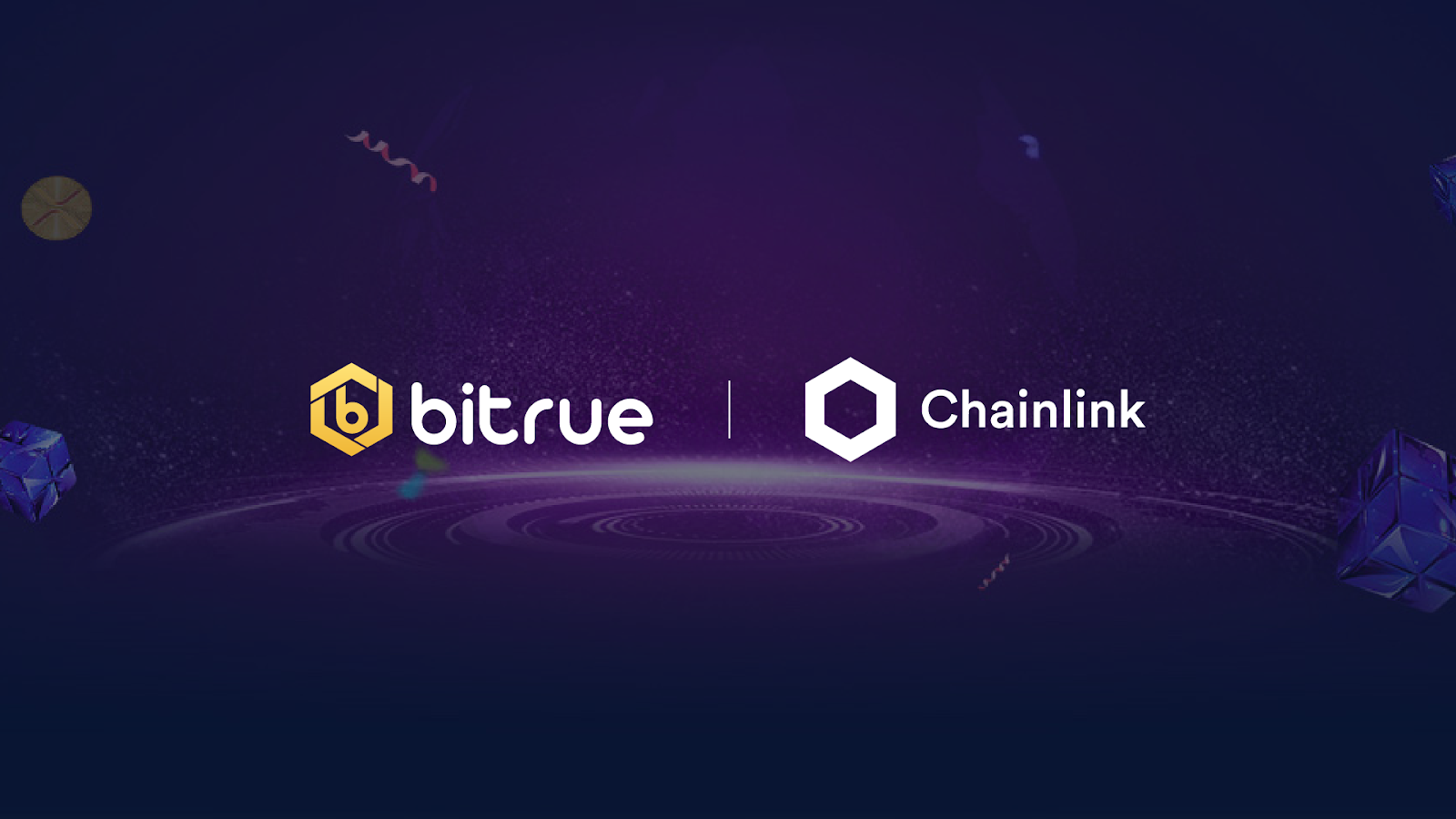 Bitrue is proud to announce that we have successfully integrated with Chainlink and are using its Verifiable Randomness Function (VRF) to power our Daily XRP Raffle. With daily prizes worth up to $60,000 in XRP, Bitrue's integration of Chainlink VRF ensures all raffles are executed in a provably fair and unbiased manner which cannot be manipulated by users, malicious actors, or even by Bitrue itself.
As the industry leading oracle solution, each random number generated by Chainlink VRF is accompanied by a cryptographic proof posted on the Ethereum blockchain, which serves as an on-chain audit trail proving the validity of the randomness used. This feature makes Bitrue's multi-tier raffle now more secure than ever, and marks the first time that a centralized company has raffled away prizes in such a transparently fair manner.
How Chainlink VRF Provides Bitrue Verifiable Randomness
Bitrue's Daily Raffles can be best described as a game of chance, where users purchase entry tickets & win prizes according to the matching of the numbers on their ticket to the numbers from a random draw. However, generating a secure source of randomness is not an easy task, and if implemented incorrectly can lead to manipulation and/or degradation in user trust.
As part of our mission to bring about a high-value raffle game with unparalleled transparency, we selected Chainlink VRF as our exclusive source of randomness as we found it to be the most secure and provably fair solution on the market. Powered by the leading decentralized oracle network, Chainlink VRF is an on-chain Random Number Generation (RNG) solution that utilizes user-selected seeds and cryptographic proofs to provide both a highly tamper-resistant and fully auditable source of randomness.
Because of the way the cryptographic proofs are generated by oracles running Chainlink VRF, the randomness produced is fully deterministic and cannot be manipulated by any actor, including the Chainlink oracle or Bitrue. While Chainlink VRF is widely used by blockchain-based smart contract applications, it can also be seamlessly used by off-chain applications. As such, Bitrue's daily raffle is the first time Chainlink VRF is being used for an off-chain application!
Bitrue's Daily XRP Raffle
Bitrue's Daily XRP Raffle is live right now and users can participate for the following day's draw by purchasing a ticket for 2 XRP. The selection of winners, the number of winners, and the amount of value disubstituted to winners is all determined by Chainlink VRF.
To be eligible to win prizes, users buy a ticket on the Bitrue website and guess a series of five separate numbers. Once the submission period has ended, Chainlink VRF is used to randomly select the winning numbers and determine the winners who receive prizes in XRP. The raffle is drawn on a daily basis and has been designed as a multi-tier structure as follows:
Raffle tier 1: The bonus equivalent to 25% of the prize pool is granted to winners who guess all the 5 numbers correctly. If there are multiple winners, the bonus amount will be divided evenly by correct guesses, with the maximum amount for each correct guess of 60,000 XRP.

Raffle tier 2: For participants who guess the first 4 numbers correctly. The maximum amount for each correct guess will be 1,000 XRP.

Raffle tier 3: For participants who guess the first 3 numbers correctly. The maximum amount for each correct guess will be 200 XRP.

Raffle tier 4: For participants who only guess the last number correctly. The maximum amount for each correct guess will be 12 XRP.
Given the unprecedented level of security and transparency provided by Chainlink VRF, we have designed the daily raffle to provide users with an equal opportunity to enter and potentially win their fair share of XRP prizes. Together with Chainlink, we are bringing trust back to online raffle games from centralized entities.
"We're excited to leverage Chainlink VRF for our daily raffles to redefine how traditional platforms offer and operate chance-based games to their users," stated Bitrue CMO Adam O'Neill. "Using an unbiased and fully auditable source of randomness ensures that winners are always fairly chosen and that rewards cannot be unfairly farmed by any single party, further adding to the transparency guarantees we provide at Bitrue."
About Chainlink
Chainlink is the most widely used and secure way to power universal smart contracts. With Chainlink, developers can connect any blockchain with high-quality data sources from other blockchains as well as real-world data. Managed by a global, decentralized community of hundreds of thousands of people, Chainlink is introducing a fairer model for contracts. Its network currently secures billions of dollars in value for smart contracts across the decentralized finance (DeFi), insurance and gaming ecosystems, among others.
Chainlink is trusted by hundreds of organizations to deliver definitive truth via secure, reliable data feeds. To learn more, visit chain.link, subscribe to the Chainlink newsletter, and follow @chainlink on Twitter.


Docs | Discord | Reddit | YouTube | Telegram | Events | GitHub | Price Feeds | DeFi | VRF